Standing up to aggression in Cameroon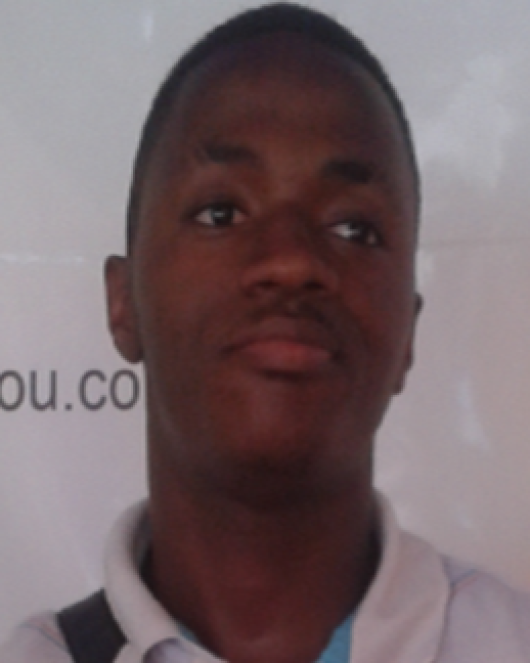 Wilfred is a 22-year-old gay activist in Cameroon, who worked as a community organizer in the organization Affirmative Action. Same-sex acts are punishable by imprisonment of up to five years and the media has repeatedly launched homophobic campaigns. Wilfred is involved in a project implemented by the Cameroon National Planning Association for Family Welfare (CAMNAFAW) as psychosocial adviser for other LGBTI youth. 
"I am Wilfred, a young gay man residing in the city of Yaoundé. I'm studying business accounting and management. In Cameroon, article 347 of the Penal Code penalizes sexual acts between persons of the same sex. The social, cultural and religious position towards LGBTI remains very hostile. LGBTI youth faces many challenges, discrimination and violence.
I have been a victim of these challenges and suffered 3 years of aggression. In 2012, I was invited by friends to attend an event to celebrate the International Day Against Homophobia and Transphobia. A group of offenders invaded the reception, armed with sticks and clubs and shouting cruel and homophobic insults. It was a riot. We were beaten, stripped of our phones, and humiliated. Afterwards I suffered psychological shock. This unforgettable image haunted me, shocked me, and convinced me to get involved in an association to defend LGBTI rights.
I am now a committed volunteer at Affirmative Action, and a peer educator with the Cameroon National Planning Association for Family Welfare (CAMNAFAW). This unique opportunity has allowed me to help the community and give it my full support to defend the rights of LGBTI as human beings.
The battle is still long but I remain convinced that we will achieve through the courage and commitment of LGBTI youth. Currently, we are preparing to organize an evening to celebrate this year's International Day Against Homophobia, Transphobia and Biphobia. Whatever the obstacles, I will fight so that young gays should lead happy and fulfilled lives in Cameroon."
Cameroon National Planning Association for Family Welfare (CAMNAFAW) was created in 1987 to respond to the needs of women who wanted to plan their families and to enjoy higher standards of living. The organization has rapidly grown into the country's leading provider of sexual and reproductive health services, and ally to the LGBTI community.