Supporting LGBTI people through religious opposition in Indonesia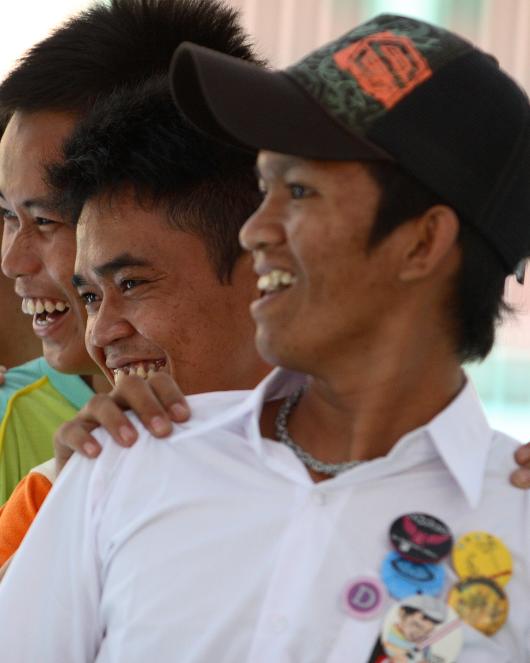 Danish is a 23-year-old from Indonesia. While the criminal code does not prohibit same sex relations between consenting adults, traditional values influence societal disapproval of the LGBTI community. Danish is a staff member of the Indonesian Planned Parenthood Association (IPPA) and is involved in their youth programming. 
"I've been working with the Indonesian Planned Parenthood Association for 6 years, there years as a volunteer and three years as staff. I joined IPPA because, as a human, I wanted to help other humans. My friend died of AIDS and another got depression about her sexuality. This is a heart-breaking thing to talk about and I just want to help others.
In my work I support young people including young sex workers and LGBTI people. I also work in shelters for young women who have an unwanted pregnancy and who run away from home through shame. The shelters house them and provide them with access to services through IPPA, giving them advice and helping them through their choices.
I'm from the LGBTI community and it has been hard. My parents are not supportive, so it's important to communicate with them to try and inform them that it is okay.  My parents don't agree and still hold onto religious principles.  I work with the LGBTI community and support them with accessing services through outreach and at the clinic.
A lot has changed through IPPA's work. There has been an increase in access to services and I feel being LGBTI is no longer as shameful. Young people have more confidence and safety because of stories we share from the heart.  I feel sharing stories is the best way to pass on information to others. IPPA supports our voices, not just for LGBTI, but for all young people."
The Indonesian Planned Parenthood Association (IPPA) initiated Indonesia's family planning movement in 1957 by setting up facilities to provide advice and services. It did so in the face of strong opposition from the government and religious leaders, but in the intervening years it has prospered and grown, and now delivers an extensive range of sexual and reproductive health services for all, including the LGBTI community.