Fighting gender-based violence in Syria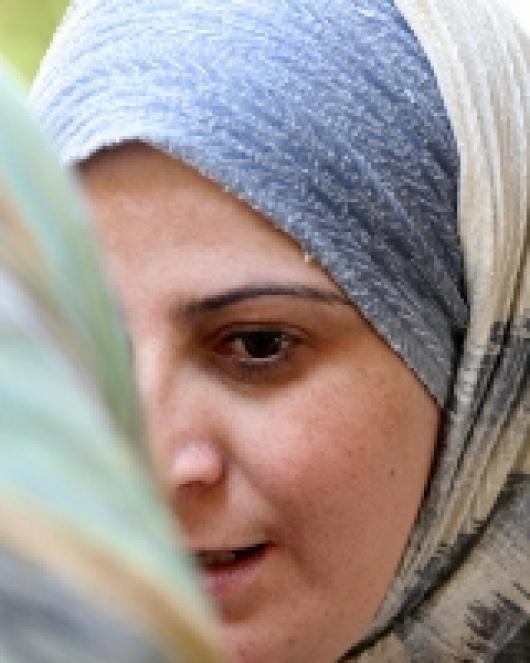 The crisis in Syria is taking a devastating toll on family life. Domestic-based violence is an unreported consequence of the national conflict. An estimated 46,500 women will suffer gender based violence, including rape, as a result of the ongoing conflict.
The Syrian Family Planning Association (SFPA) is taking a stand for women. This is the story of how staff at the Al-Halbouni clinic in Damascus helped one woman rebuild her life.
The livid bruises on her Amal's* face echo her fragile mental state. She feels lost, vulnerable and hopeless.
"I do not know if I have any rights or even access to support of any kind. All I know is that I need help," says the mother of five who was admitted to Al-Halbouni Health clinic for medical consultation, after she had been severely beaten by her husband.
"I welcomed Amal and tried to reassure her that she is not alone, we are here to listen and support her in every way -- medically, psychologically and even legally," says Ms. Ruba Anqa, legal consultant, at Al-Halbouni clinic recalling her first meeting with Amal.
AL-Halbouni clinic is one of several run by the Syrian Family Planning Association, providing medical, social and legal services for survivors of gender-based violence (GBV).
Thanks to the integrated package of support services provided by Al- Halbouni clinic, Amal feels somewhat more motivated to deal with her emotional trauma. "I feel more aware of my rights now than I ever did before and how to access support in times of need," she said..
In line with the SFPA approach to involve men in search of lasting solutions to issues of GBV, Amal's husband was contacted by the mobile team of SFPA and offered psycho-social consultation and services. "The crisis is too harsh and I was not able to control myself," he said.
He was made aware of the protection rights available to women in the event of violence at home, and counseled about the need for the couple to support each other.
Amal is not alone – thousands and thousands of women will be exposed to GBV including rape as a result of the ongoing violence in Syria.
Back with her family and husband, Amal now visits the clinic regularly to sustain her psychological health and to attend vocational training courses organized by SFPA.
Three months after accessing various services at the Al Halbouni clinic, Amal feels rejuvenated. She reports that relations with her husband have never been better and that her husband's violent behaviour is now a thing of the past. Amal means 'hope' in Arabic, so it seems appropriate that she is now hopeful that crisis in Syria will end soon and that her life with her family and husband continues on the right track.
Al-Halbouni Clinic is one of the three IPPF centres in Damascus, it is also supported by UNFPA.
*Name changed to protect identity
 Photo: IPPF/ Chloe Hall/ Syria