Where HIV = execution: Myriam volunteers in Colombia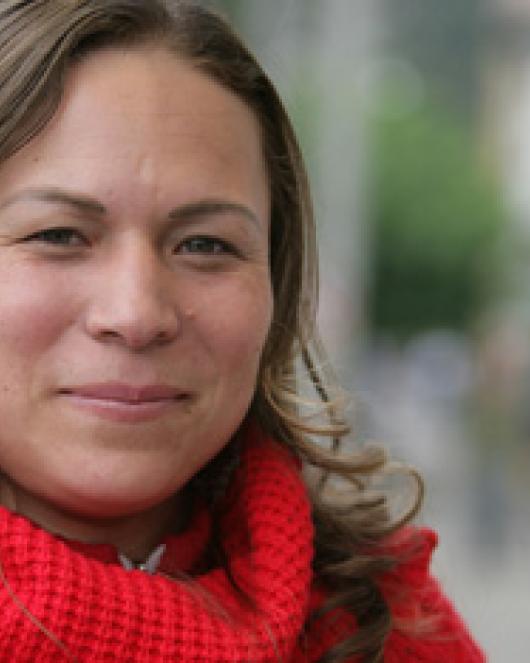 In Colombia, guerrillas are implacably anti-human rights: persecution and execution are their preferred methods of HIV prevention. For people living with HIV, being open about their status is nearly impossible. And while the government ministry responsible for social security claims that antiretrovirals (ARVs) are available for all who need them, the reality is very different. Particularly when people do not know their entitlements.
Stigma, vulnerability and poor ARV supply are compounded by a lack of knowledge about legal rights. Ultimately, it is only by mounting a 'flotella' (a legal case) calling for HIV treatment as a basic human right that women can access services and support. Sunflower, backed by IPPF Member Association Profamilia, is an organization which advises women of their rights and guides them through the legal process of demanding them.
Myriam's story is not unusual. She is HIV positive, and she suffered every possible form of discrimination and prejudice after her husband died. Rejected by her own community, then abducted by guerrillas, she eventually escaped and fled her home town.
Now living in Bogota, she volunteers with children in schools, and with their parents, to eliminate fear, suspicion and superstition, and to educate them about HIV. And with Sunflower, she helps other women to fight for their legal right to high quality care and access to ARVs.
Myriam's belief in the value of her volunteering is unequivocal. She says, "I am empowered by my work and I am empowered by helping women in my situation."
Myriam volunteered with the Asociación Pro-Bienestar de la Familia Colombiana (PROFAMILIA) in the Western Hemisphere Region. Contact your country's Member Association for further information on volunteer opportunities.