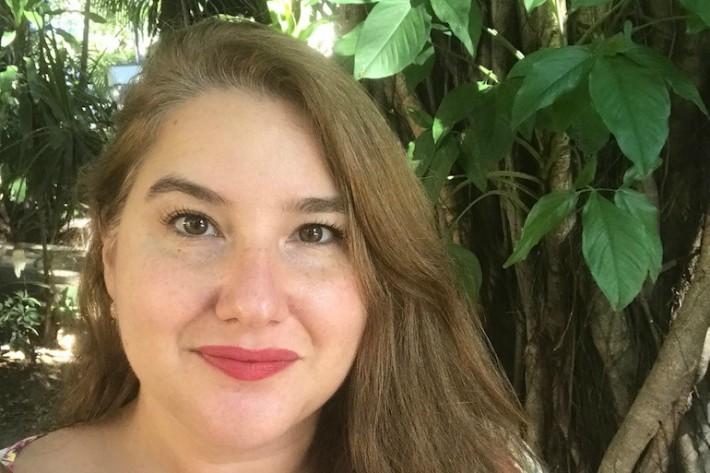 An interview with Dr Ilana Ambrogi, a family medicine physician, who is also a researcher at ANIS, the Institute of Bioethics in Brazil (and IPPF's partner in the Western Hemisphere Region), and a PhD candidate at Oswaldo Cruz Foundation. 
How badly has Brazil been affected by coronavirus/COVID-19?
Brazil is a large country with a population of over 200 million. It is extremely diverse, unequal, and many communities are very remote. These things put Brazil in a particularly difficult situation when facing a pandemic like COVID-19.
There has also been constant political disagreement between federal and local governments on how to deal with the pandemic from the outset. During the pandemic, two health ministers have left their posts. According to the Brazilian Ministry of health website, as of 20 May there were 271,628 confirmed cases and over 17,000 deaths.
Brazil also has one of the lowest COVID-19 testing rates in the world, and there has been no consistent indication of substantial containment of COVID-19. Health systems are already showing signs of collapse, particularly in the most vulnerable, poorest areas like the north and northeast regions.
What impact is coronavirus having when it comes to sexual and reproductive health (SRH) services across the country?
Access to SRH among the most vulnerable populations has always been an issue in Brazil. There is a known unmet SRH need, particularly in the regions which have been worst hit by COVID-19. These are also the regions with low Human Development Index that were most affected by Zika and have high rates of adolescent pregnancy. Over 70% of the Brazilian population depend exclusively on the public system.
When you consider the impact of COVID-19 on SRH you have to remember existing vulnerabilities and inequalities in specific regions and populations which means some people are at greater risk of losing their sexual and reproductive health and rights. Currently the Brazilian government has not made any efforts to promote, guarantee or protect SRH.
Which services do you think will be the worst hit?
Unfortunately, public health services have been chronically underfunded, particularly since 2016. The current federal government targeted SRH prior to the pandemic as an area to be combated. It invested in "abstinence-only programs", and defended the removal of public information about condom use which was geared towards adolescents.
Recently, during the pandemic, the Ministry of Health has recommended that IUD placement should be delayed until further notice. There have been reports that SRH services were the first ones to close given that it was not seen as essential or a priority.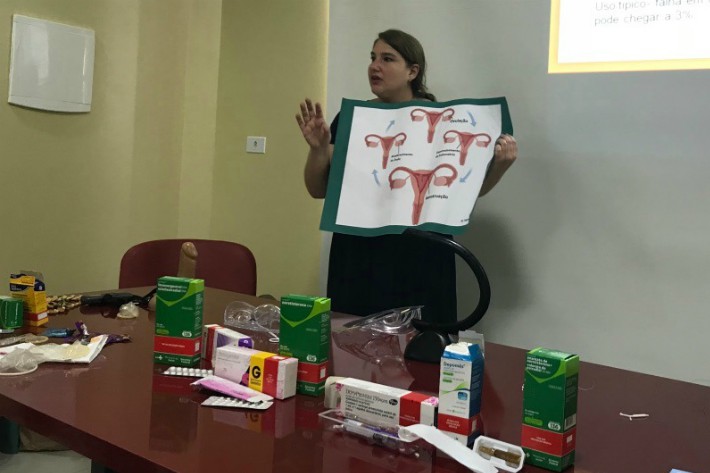 Adolescents will probably be the most unassisted given that schools are closed, and health services are shifting their attention to symptomatic patients only. With this in mind, ANIS has been working on initiatives to increase information access digitally. We are using strategies on social media to promote information on sexual and reproductive health, like tips on safe sexual practices during the pandemic. We are also developing strategies for popular phone communication apps like WhatsApp to provide up-to-date and on demand information about sexual and reproductive health and access to services during the pandemic.
What impact has there been on abortion services and post-abortion care?
Legal abortion services have been under significant pressure since the current government took office. Women have the right to a legal abortion in Brazil if the pregnancy was a consequence of rape. During the first weeks of the pandemic, the largest legal abortion service in Sao Paulo was shut down without any other arrangements to guarantee women's access to legal abortion services.
ANIS participated in a quick, coordinated and strategic mobilization of civil society together with others to try to find solutions for this. After six days of pressure the service reopened.
There have been several reports of increased gender-based violence, but the pandemic and isolation measures make access to services increasingly difficult. Given this reality, ANIS is also working on digital strategies, like the development of an app, to provide a channel for women who are isolated in the community to communicate with each other and find reliable information and services.
Are frontline staff still able to go into the community? 
Responses have varied according to local governments. There are locations where staff continue to go to their community clinics. However, in many places efforts are being diverted to patients with Covid-19 symptoms.
The copper IUD is the only long-acting reversible contraceptive (LARC) offered by public health clinics, and this service has been mostly stopped. Preventative visits for paps, IUD placement or physicals have been mostly canceled, but in some places it is possible to get repeat prescriptions and have prenatal appointments.
What kind of SRH frontline services are still being offered and who is providing these?
Since the WHO announcement of the pandemic in March, ANIS has been working on monitoring governmental and institutions measures and actions regarding sexual and reproductive health and rights. There has been a deafening silence regarding family planning/contraception during the pandemic. The latest informative material from the federal government geared to women has no mention at all about contraception or unplanned pregnancies and how to prevent them. The focus in terms of SRH has been almost exclusively on pregnant women during pre-natal care, labour, delivery and immediate postpartum care.
There have been reports of women unable to schedule postpartum visits and a decrease of 90% in diagnostic exams being done in the country. An important part of ANIS' work during the pandemic is to observe and document these facts and to think of strategies to mobilize against women's rights violations.
Can you tell us about any innovative measures that have been introduced in Brazil to provide services in a different way than usual?
The use of telemedicine/telehealth has been permitted since the pandemic but it still seems to be underutilized. We know of one public SRH service that has started using telehealth for initial consultations, leaving only procedural or necessary physical exams to take place in a clinic. We are working to partner with services and assist with the development of protocols for sexual and reproductive telehealth that could be replicated throughout the country. Pharmacies are open and much more could be done via televisits to provide SRH for a wide range of the population, especially for those who are remotely located and those under isolation measures.
What concerns do you have about any long-term impact on sexual and reproductive health and rights (SRHR) in Brazil?
The existing inequalities that particularly affect young, poor, afro or native Brazilian women are of great concern when thinking about the long term impact of this pandemic.
Over the past four years, we have supported many women affected by the Zika epidemic who are still fighting for their rights. This shows us the lasting consequences that an epidemic can have and how protective measures are essential for those in vulnerable situations.
Women are at greatest risk during a pandemic. In a country where abortion is considered a crime and SRHR is not seen as priority, there is great concern for the increase in unplanned pregnancies and consequently maternal morbidity and mortality due to unsafe abortions, in particularly among the most underserved and vulnerable populations.
What message do you have for people and your staff in Brazil when it comes to SRH services and COVID-19?
The COVID-19 pandemic is not the first infectious disease outbreak to show how gender inequality endangers women's lives. We must protect women and we must create ways to promote gender equality. Access to free, up-to-date SRH that includes abortion is a necessary step to achieve this. A central piece for this is also the promotion and guarantee or reproductive justice. We, at ANIS, will work towards that.