Our Priorities: Humanitarian
Providing lifesaving care in emergencies
Our Humanitarian Programme provides a distinct model for sexual and reproductive health and rights in crises, connecting key elements of humanitarian action with long-term development. We are one of the world's largest provider of sexual and reproductive healthcare in emergencies.
Women's need for reproductive health care is not suspended in crises. One-quarter of people affected by crises are women and girls aged 15-49. One in five women are likely to be pregnant and one and five of all deliveries will experience complications. In crisis settings there is also a heightened risk of early marriage, rape and sexual violence, unsafe abortions and unattended births. Transmission rates of STIs, including HIV, increase in emergencies.
During crises we work closely with our clinics on the ground to deliver life-saving care to people in need. Our mobile health clinics provide on the spot services such as STI and HIV diagnosis and treatment, short and long-acting contraception, and emergency obstetric and neonatal care.
Crisis Settings
Increasing numbers of people face crises or live in chronically insecure settings. Humanitarian crises expose weaknesses in health systems, with particularly serious consequences for women, young people and marginalised groups.
Inclusivity
IPPF focuses on meeting the needs of the underserved, in particular the needs of young people, women, and marginalized groups. These may include ethnic minorities, people on the move, refugees and stateless people as well as those of diverse sexual and gender identity, expression and sex characteristics, and persons living with disabilities.
Localisation
IPPF currently has membership in over 170 countries. Our approach is to build on existing local partner capacity and skills and extend these services to crisis-affected populations. As the situation normalises after a crisis, we aim to leave behind stronger local partners.
Where we respond
"At the time of Cyclone Winston I was seven-months pregnant. It was already very hard trying to keep my other three children safe. I was alone with them because my husband went out hunting before the cyclone hit."
Elenoa Male
Cyclone Winston, Fiji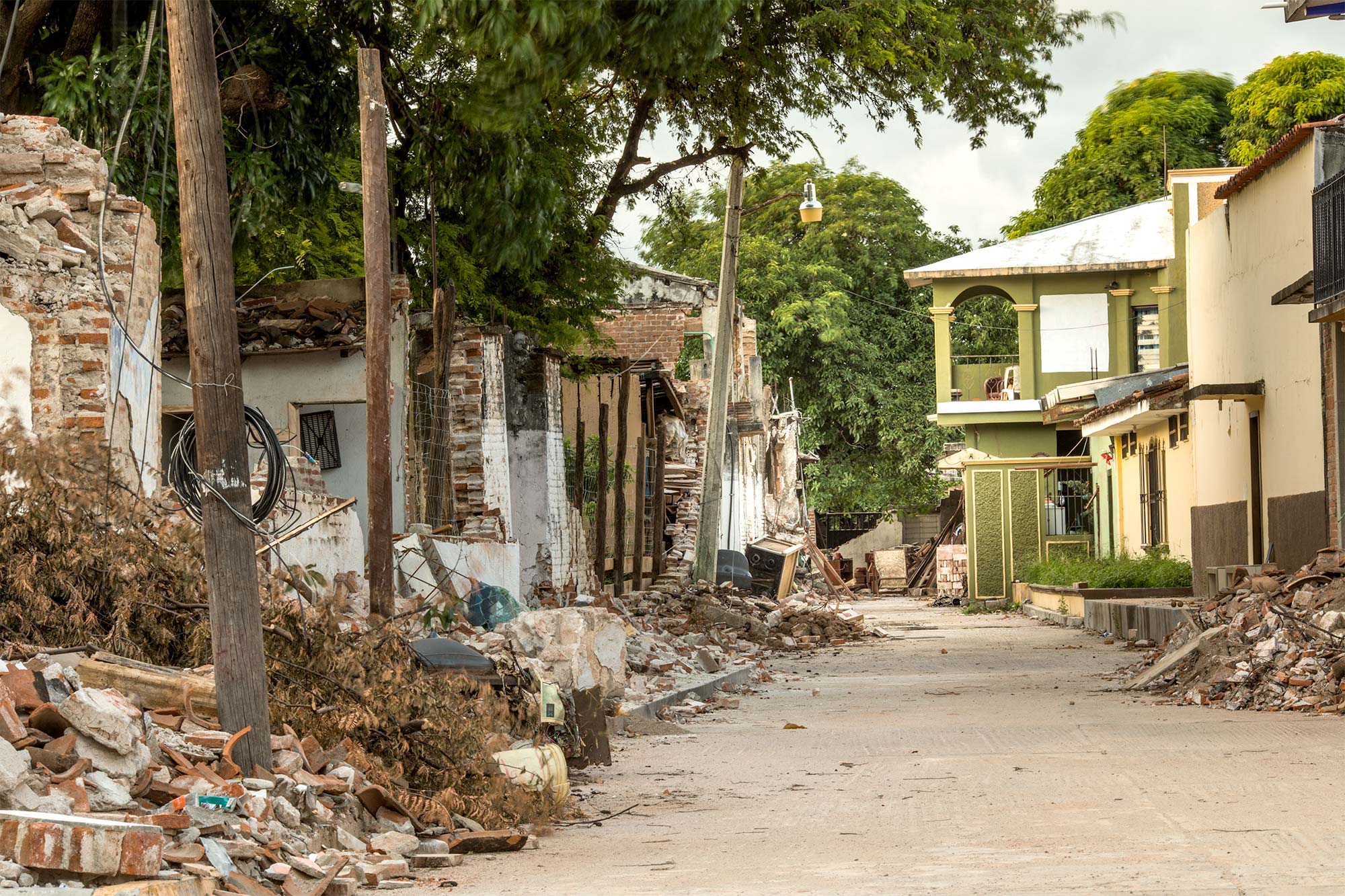 Mexico
Resilience in the face of devastation
In September 2017, Mexico suffered from a devastating magnitude 7.1 earthquake that left hundreds dead and injured, while crushing buildings and destroying infrastructure.
IPPF immediately activated our humanitarian response network which assessed damage, deployed personnel, and made sure our mobile clinics were able to operate and reach local communities with vital healthcare and services.
Mexfam, an IPPF member association in Mexico, continued to provide free healthcare during and after the record-breaking earthquakes, despite many members of staff losing their homes and even family members.
Watch Resilience in Mexico here
Tonga
Life after the Cyclone Gita
In February 2018, Tropical Cyclone Gita hit Tonga – the strongest storm in 60 years. Humanitarian disasters mean an increased risk of STI/HIV transmissions and gender-based violence. The consequences can be truly dire.
That's why in crises like this one, IPPF Humanitarian aims to provide sexual and reproductive healthcare through IPPF member the Tonga Family Health Association (TFHA) local partners.
Watch Aftermath of Cyclone Gita here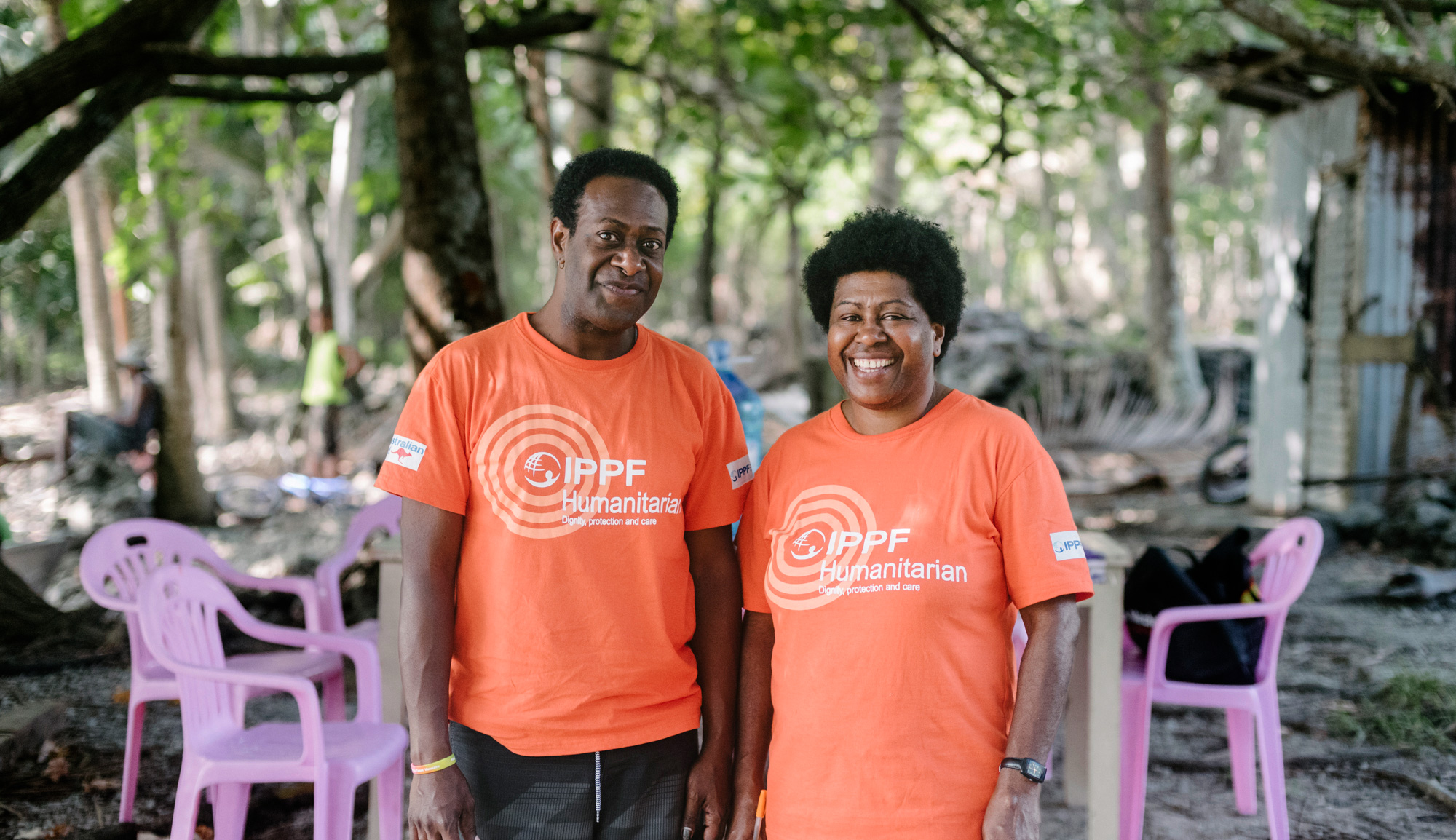 Vanuatu
Emergency care in the most disaster-prone country in the world
"All I do is sit and cry with my children. I want family planning so bad. I've known about it, but I have never managed to get it," says Esther, 31, sitting in the tiny village on the island of Ambae, in Vanuatu. On her lap is her youngest child, Elijah.
Next to her on the mat is her two-year-old child, Stewart. Running around outside her modest house are her four other children - George, 12, James, 10, Steven, 8, and Judith, 6.
Esther lives on the Manaro Voui volcano in Vanuatu - where sudden recent seismic activity causes it to belch toxic fumes. Esther's husband is barely home. Her second youngest, Stewart, has a disability and cannot walk. Her youngest, Elijah, was born one week before the family were forced to evacuate to another island.