An interview with Niall Behan, Chief Executive of the Irish Family Planning Association (IFPA), on the impact of COVID-19.
How badly has Ireland been affected by coronavirus/COVID-19?
Like many countries around the world, COVID-19 has badly affected Ireland. The country has been in effective lockdown since March [with some restrictions easing since time of writing, which was 11 May], with schools, colleges, childcare facilities and almost all businesses closed. Non-essential travel is banned, public transport has been reduced and the vast majority of people are now working from home. Frontline workers continue to provide essential services.  
At the time of writing, almost 23,000 people in Ireland have tested positive for COVID-19 and 1,458 people have died.  
What impact is coronavirus having when it comes to sexual and reproductive health services?
The pandemic is having a significant impact on the delivery of sexual and reproductive healthcare. The national cervical screening and breast screening programmes have been paused and the vast majority of public STI testing clinics are closed. Treatment clinics for HIV, STIs and Hepatitis are operating at reduced capacity and many PrEP (pre-exposure prophylaxis, which aims to prevent HIV transmission) clinics have closed or restricted their hours. PEP (post exposure prophylaxis, which aims to prevent HIV infection) is still accessible, and can be accessed in a number of emergency departments.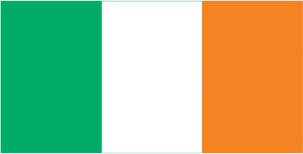 The provision of long-acting reversible contraception has been reduced due to social distancing requirements. However, pharmacies remain open which means that the emergency contraceptive pill and condoms are accessible and prescriptions for the contraceptive pill, patch and ring can still be fitted. Some sexual health services are also providing condoms by post free of charge. 
What impact has there been on abortion services and post abortion care?
Prior to the pandemic, the abortion law was interpreted as requiring women to attend for two face-to-face consultations with a medical practitioner in order to access abortion in early pregnancy. Mifespristone was administered in-clinic at the second visit and misoprostol was supplied for home self-administration. The arrival of COVID-19 introduced a significant public health risk into this model of care and the Irish Family Planning Association (IFPA) and others quickly began advocating for changes to the requirement for multiple in-person visits on public health grounds. 
The Irish government recently moved to allow telemedicine for medical abortion. Can you tell us more about that and what that means for IFPA?
In April 2020, the health service issued a revised Model of Care for Termination in Early Pregnancy in response to the COVID-19 public health emergency. It provides for remote consultation with a medical practitioner for the purposes of accessing abortion in early pregnancy, with face-to-face consultations only taking place in exceptional circumstances. 
This model aims to keep face-to-face visits to the minimum while complying with the law and ensuring patient safety. Most women now have their two medical appointments remotely, only coming to the clinic to collect the medications and information materials. Both abortion medications are now taken at home.
For the IFPA, this means we now provide abortion care by telephone consultation. This is a really positive development which recognises that abortion is essential, time-sensitive healthcare and enables our staff to deliver the service in a way that protects their health and the health of clients. 
What impact – if any – do you think this will have in Ireland long term?
All indications are that the pandemic will have significant health, social and economic consequences for Ireland.  
It is unclear what impact the decision to allow abortion care by remote consultation will have in the long term. The revised model of care will only apply for the duration of the COVID-19 public health emergency. However, we intend to collect data about patient experience of accessing abortion care remotely to inform future service delivery.
Are frontline staff still able to go into the community?
The IFPA clinics remain open, however we have had to significantly reduce the number of staff on the premises at any one time and the amount of face-to-face consultations we provide in order to comply with social distancing requirements. The majority of our services are now delivered by telephone consultation, but some services have been temporarily suspended. We have also been forced to suspend our sexual and reproductive health outreach with asylum-seeking and refugee women. 
GPs and hospitals have also introduced procedures to significantly reduce footfall in their services. Some health outreach continues with vulnerable communities, such as Traveller, Roma and homeless populations, in order to provide COVID-19 testing to these cohorts.   
What will you be doing to keep providing services to people in Ireland?
Our staff have been working extremely hard to develop additional resources to support people accessing sexual and reproductive healthcare, particularly abortion services, during the pandemic. 
From the outset, we have prioritised clear communication with service-users through regular website and social media updates. We recognise that getting healthcare over the phone is new to most people, so we have built in some additional supports and new information materials.
Can you tell us about any innovative measures that have been introduced in to provide services in a different way than usual?
We have created a dedicated COVID-19 page on our website which is updated regularly. We have also added a translation function so that information can be read in different languages. We have expanded the abortion care section of our website with additional information and women can download our medical abortion leaflets in 8 languages.
To support women and girls who are experiencing an unintended pregnancy or a pregnancy that has become a crisis, we have developed a series of YouTube videos. Clients can watch these at a place and time when they won't be distracted or interrupted. It's very reassuring for women to be able to can see what's in the Home Care Pack before they collect it.
We've also developed a brand new step-by-step guide for the Home Care Pack. It has a check-list, a set of easy to understand steps, a space to write in the dates and times to take the medication. We've colour-coded the medications.  And the guide includes contact numbers for the IFPA clinics and the 24 hour HSE My Options helpline.
All IFPA clients who need to come to the clinic for any reason receive a letter for police checkpoints to show that they are attending the clinic for an essential medical service (but not specifying which service).
What message do you have for people and your staff in Ireland when it comes to sexual and reproductive health services and COVID-19?
These are challenging times for everyone and we understand that people seeking sexual and reproductive health services may be experiencing additional stress. We are doing everything we can to make sure that the quality of the care we provide is at the same standard as in normal times and that our clients get all the information and support they need.
Our staff remains committed to providing sexual and reproductive healthcare as far as possible during the COVID-19 pandemic. 
Related Member Association
Irish Family Planning Association