An interview with Edward Marienga, Executive Director of Family Health Options Kenya (FHOK), on the impact of COVID-19.
How has Kenya been affected by COVID-19?
The government has enforced measures aimed at stopping the spread of COVID-19, which include a ban on social gatherings, curfews, restrictions on in-country travel, as well as encouraging people to work from home and reinforcing preventive measures. These measures have had adverse economic effects with companies forced to send their staff on unpaid leave or cutting pay. Consequently, many households have lost their source of livelihood.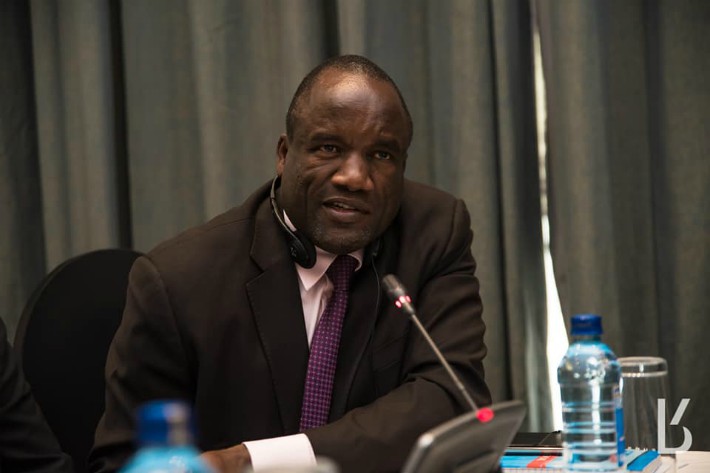 Cases of gender-based violence are on the rise with many of the survivors trapped with their aggressors, and access to sexual and reproductive health (SRH) information and services is limited. The government ban on all public gatherings has negatively affected FHOK outreach interventions to marginalized and hard to reach populations in rural areas and urban informal settlements denying these populations the right to SRH information and services.
The healthcare system has now shifted focus to COVID-19 response, a move that is likely to jeopardize access to SRH services which are not deemed a priority in the face of the COVID-19 crisis. Reproductive health commodity security is an issue of concern with disruption in global supply chain systems. The demand for uninterrupted supply of personal protective equipment (PPE) for health workers on the frontline to curb the spread of the virus has also remained a great challenge. Local companies have started manufacturing PPE following a presidential directive, however the cost is still a key barrier. 
What services is FHOK still able to provide during this time?
FHOK facilities are open for all walk-in clients in need of SRH information and services including (but not limited to) contraceptives, cervical cancer screening and treatment, maternal health, safe abortion services, gender-based violence, counseling, gynecological services, pediatric services, and sexually transmitted infection screening and treatment.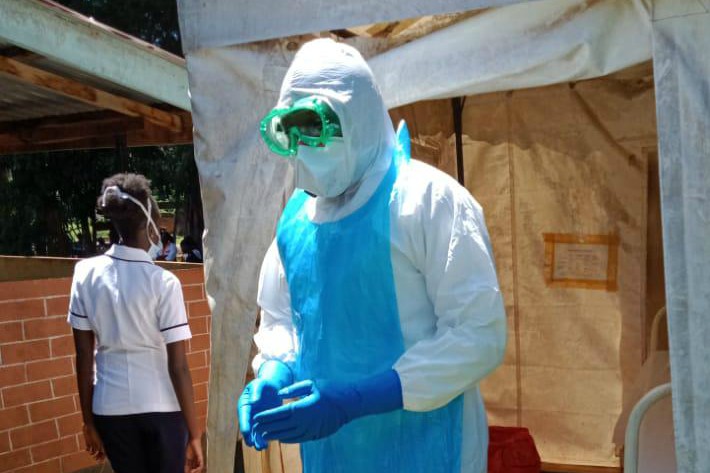 The organization has taken necessary precautions to reduce exposure to COVID-19 among staff by reducing working hours and number of personnel on duty at any given shift. Outreach activities to the communities and public hospitals have also been suspended while some clinics have been closed.
Has FHOK had to adapt the way it delivers SRHR services?
Yes, the following measures have been put in place:
Extended prescriptions to limit the number of face-to-face consultations to only when necessary
Providing rights-based long-term family planning methods and avoiding unnecessary removals before maturity 
Use of tele-consulting during which clients are advised what actions to take to avoid unnecessary hospital visits
Use of social media including Twitter, Facebook and WhatsApp to share information on guidelines shared by the Ministry of Health/WHO on how to prevent contracting the virus.
Online comprehensive sexuality education (CSE) by trained CSE facilitators to young people, and referrals to designated accessible health facilities for SRH services.
How are you working with partners during this time to ensure SRHR services are delivered?
FHOK is working with relevant stakeholders to gear efforts towards curbing the pandemic. For instance, we're working with the Ministry of Health by following relevant protocols and guidelines like screening all patients at entry points before they enter the facilities, to curb virus spread while accessing SRHR services. The ministry has conducted sensitization and training to service providers on how to handle suspected COVID-19 cases who may present to our facilities. In addition, it has provided FHOK facilities in the respective counties with hotlines for reporting suspected cases and a directory of quarantine facilities in each county.
FHOK is also working with local leaders to allow movements of medical emergency cases seeking health services during the curfew.
What is FHOK doing to ensure that pregnant women who need services during this time are still able to access them?
FHOK is encouraging all pregnant women to attend at least four clinic physical visits while observing the Ministry of Health guidelines on prevention of contracting coronavirus. FHOK clinics are still operating while observing all the safety guidelines.
What concerns do you have about women and girls during this time? Do you have any specific information or services targeted at them?
Women and girls are at high risk of unplanned pregnancies or exposure to sexual gender-based violence (SGBV) during this period. We encourage them to take long-term contraceptives to reduce the number of hospital visits. Through social media we provide information on how to report SGBV and how to seek SGBV support services.