In a crowded classroom on a Saturday morning in February, almost fifty reproductive health nurses gather to learn about detecting and responding to gender-based violence (GBV) in emergencies.
It's hard to fathom that only days ago, their tiny island Kingdom of Tonga was ravaged by Tropical Cyclone Gita. But they are here, and keen to learn.
They will all be part of emergency outreach teams in Tonga; including the response by IPPF Member Association, the Tonga Family Health Association (TFHA). During an IPPF emergency response, teams of clinical staff go to the affected communities. This saves people time and money, two resources that quickly deplete after an emergency.
The TFHA team will travel to communities affected by the cyclone to provide life-saving sexual and reproductive healthcare and information. Some island communities they will reach have never had consistent access to sexual and reproductive healthcare.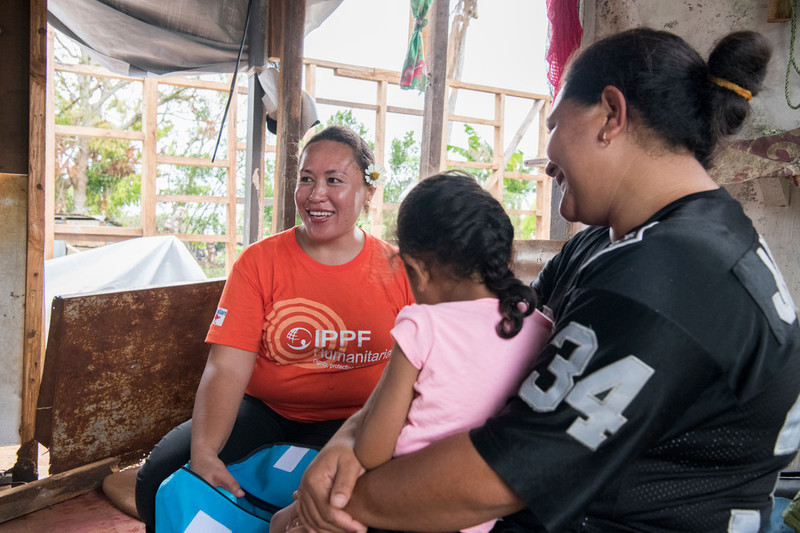 This mobility and access to remote communities also provides an opportunity to scan for signs of gender-based violence. During a humanitarian crisis, many factors such as decreased protection mechanisms and increased instability exacerbate GBV-related risks, so it is vital to prevent, monitor and respond to cases of GBV.
Another way the outreach teams access women is through the distribution of 'dignity kits': bags containing simple hygiene and protection items that help women maintain their dignity after a disaster.
Katherine Mafi is the Programme Manager for TFHA. She says; "coming face to face with the recipient of a dignity kit is quite an experience, it's a magic moment watching these women."
"We don't just preach information, but we have something. We have the solution. We have to offer something. You can't talk about maintaining dignity without the kits, and you can't just talk about the services without the services being present."
The TFHA teams see this as an opportunity to discuss contraception, STIs and HIV, and pap smears with women, in the privacy of their own homes. In a deeply religious and conservative country like Tonga, it isn't always easy getting women to talk about sexual and reproductive health.
Some women are reluctant, even, to get a pap smear. In a country where many women die from cervical cancer, this could be a deadly reluctance.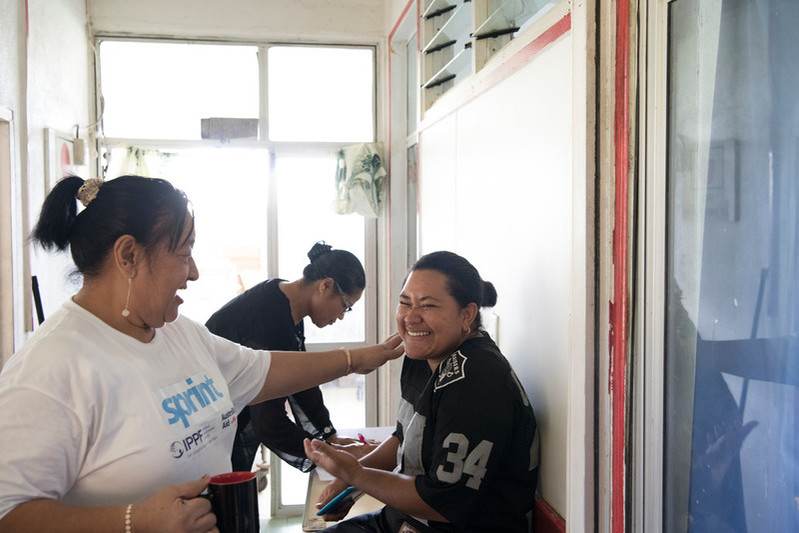 Vika Finau, TFHA nurse and part of the emergency response team, talks about her experience encouraging women to have a pap smear in Tonga: "The challenge is encouraging them to come forward, they keep hesitating because of the procedure. They have to expose their genital area. Twenty women might agree to come for pap smear and at the end only nine or ten will come forward."
Once a woman is receiving a pap smear, however, Vika can gently broach the subject of sexual and reproductive health issues, and screen for signs of gender-based violence.
It's in this way that emergencies can create opportunities that wouldn't have otherwise been there. IPPF's emergency responses provide services, as well as information, often at the same time.
Blog Series
Emergency Rescue
Related Member Association
Tonga Family Health Association