In a major win for women's reproductive rights, Ghana's National Health Insurance Program has expanded to include free long-term contraception from 1 January 2022. The move will allow millions of women of reproductive age who are already covered by national health insurance to avoid paying out of pocket for family planning methods such as the implant, coil and injections. It comes after a two-year pilot study found that including family planning services in health benefits packages resulted in a greater uptake of long-term contraception and future government savings in direct care costs.  
"We are excited that at long last, long-term family planning methods are included in the National Health Insurance Scheme," said Abena Adubea Amoah, the Executive Director of the Planned Parenthood of Ghana (PPAG), an IPPF Member Association. "This means long time peace of mind for women, girls and their families with potential positive impact on their health and economic life."  
Tackling deep-rooted barriers to healthcare
In late 2021, the government of Ghana launched a year-long campaign aimed at raising awareness of and preventing maternal deaths in line with Goal 3: Good Health and Wellbeing of the United Nations Sustainable Development Goals. The role of family planning in reducing preventable maternal death is well documented, with unsafe abortion being one of the leading causes. Yet, Ghana is a country where deep-rooted cultural norms and structural barriers perpetuate poor sexual and reproductive health, including high risks of maternal mortality, high numbers of sexually transmitted infections and low levels of contraceptive use. Despite making important progress in recent years, Ghana's maternal mortality ratio is 308 per 100,000 live births, which is still well above the SDG target of less than 70 deaths per 100,000 live births by 2030.  
PPAG will play an important role in supporting the government in its campaign to prevent maternal deaths and disabilities. Since 1967, PPAG has provided the people of Ghana with family planning services as well as maternal and child health care, infertility management, and voluntary counselling and testing for sexually transmitted infections including HIV and AIDS. With over 100 staff members, a team of 1,000 volunteers, and 300 peer educators, PPAG is well-positioned to deliver health services and programmes through permanent and mobile clinics in urban and rural communities across the country. The association's Youth Action Team, comprised of over 810 young people, leads a number of educational and awareness-raising activities at 1000 community-based service points across the country. 
Related Member Association
Planned Parenthood Association of Ghana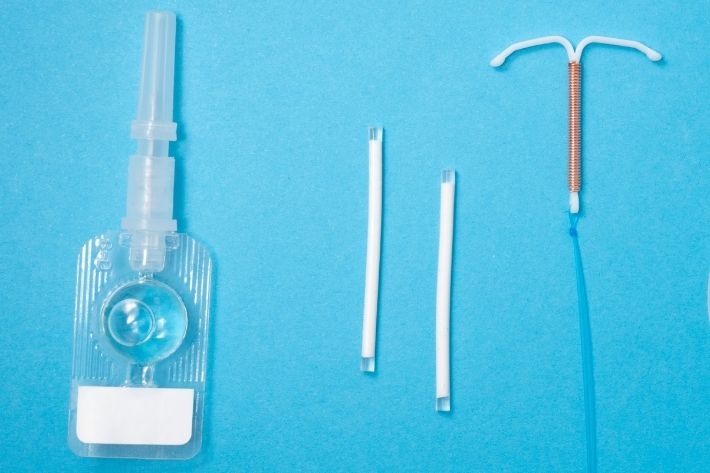 The contraceptive injection, implant, IUD - some of the options on offer to women in Ghana
Reproductive Health Supplies Coalition
"The youth of Ghana remain the bedrock of the country's socio-economic development and a critical force for achieving the Sustainable Development Goals alongside the African Union Agenda 2063," said Ishmael Selassie, PPAG's Youth Programmes Manager. "The recent move by the government of Ghana to make contraceptives and related services covered by the national health insurance scheme is a game changer. The youth of this country, especially the poor, vulnerable and adolescent girls can hopefully live a healthy sexual life with the assurance of unhindered access to family planning and contraceptive services."   
Expanded, free access to long-term contraception is also a progressive step towards the global goal of Universal Health Coverage by 2030 – a framework that allows all individuals and communities to receive the health services and care they need without suffering financial hardship.  
Reaching women through community-based services
Still, nearly half (3.7 million) of an estimated 7.7 million women of reproductive age in Ghana do not have health insurance and family planning services may continue to be unaffordable for many. Inequitable distribution of health care facilities across the country means that many women in rural communities do not have access to lifesaving family planning and other sexual and reproductive health care services. Reaching these women through community-based services, and encouraging them to sign up to the newly expanded health insurance program will be crucial in ensuring the government reaches its goal of zero tolerance for maternal deaths and disabilities by 2030.  
To support these efforts, PPAG deploys trained community volunteers to provide information, education and selected family planning services in their local communities. Emmanuel Akoto, the director of Programmes and Service Delivery at PPAG, said these volunteers play an important role in delivering contraceptives to the 'doorsteps' of those in need.  
"They serve as a link between their community and health facilities within their localities, complementing the efforts of health care providers by creating demand and making referrals for sexual and reproductive health services," he said. "This concept is very important because it is community-owned, devoid of stigmatization, cost effective and sustainable."  
As an established leader in Sub-Saharan Africa in providing health benefits packages paid for by the government, Ghana may serve as an example to other countries looking to expand universal health coverage by providing reliable family planning services for millions of women around the world.