"People think many things of sex workers. They shout at them, speak ill of them, think they are bad people," says Rachael Banda, a 32-year-old community reproductive health promoter for the Family Planning Association of Malawi (FPAM) in the sleepy northern city of Mzuzu. 
 
"But they are not only sex workers, they are many things. Some of them want to do this work, some are there because it's their business - and with the money they build houses, they pay school fees for their children." 
 
Rachael was an outreach worker for Linkages, a project providing sexual and reproductive healthcare to sex workers, which ran in Mzuzu. But in 2017 it was suddenly discontinued following the Global Gag Rule. 
 
In 2018, UNAIDS reported that 55% of sex workers in Malawi were estimated to be living with HIV. While condom and ARV use has significantly improved within the community, in 2018 it was also estimated that close to a quarter of HIV-positive sex workers were unaware of their status.   
Keeping each other safe 
"I wouldn't be alive today if it wasn't for Linkages," says 30-year-old sex worker *Marianne simply. When outreach workers in Mzuzu met Marianne at a bar, she says she was having unprotected sex and drinking and smoking heavily. "I was just doing everything that I could think of doing," she explains, but says the project gave her the information she needed to "take care of myself." 
 
Marianne, who is HIV positive, says she was often ill but now feels in a better position to take care of her family. In her eyes, the main benefit of Linkages was that it reached everyone in her community - including those who didn't feel comfortable going to hospitals for care.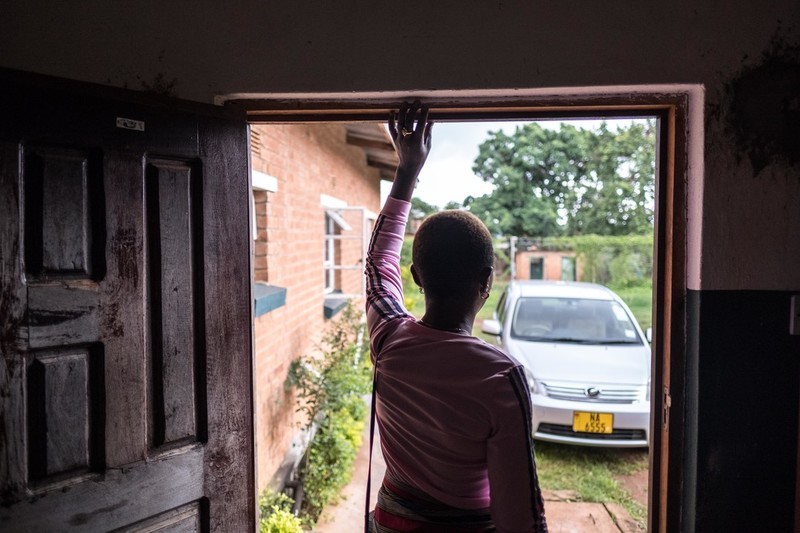 Going to hospitals can be difficult for sex workers in Malawi, who are often stigmatized by patients and service providers alike. They can even encounter clients at hospitals, which can mean "clients can end their relationships with us because they know we are testing for STIs," says Memory, a 32-year-old sex worker in Lilongwe. 
 
Because public hospitals are oversubscribed, patients need to arrive early to queue - but this is often not possible for sex workers who have been up through the night, explains Marianne. 
 
In Mzuzu, she says the situation improved when Linkages trained hospital staff to treat sex workers respectfully and provided the women with "slips which meant we would be seen quickly and could return to our work," she says. 
Bringing care directly to clients  
"Sex workers are very busy people," explains Rachael, who travelled to 'hotspot' bars in Mzuzu around-the-clock to provide sex workers with contraception and STI testing and treatment. 
 
"If we go to them, they can leave a client in their room, receive services from us and then go back to their room and make their business," she says, adding that it was her responsibility to follow up with the sex workers afterwards to make sure their treatment was working. "I can say I know every bar in this town now!" Rachael laughs. 
 
"We treat everyone equally, out in the community and here in the centre," says Rachael, speaking at the FPAM Youth Life Centre in Mzuzu. Through the Linkages initiative, sex workers were also trained and hired in two other drop-in centres as receptionists, cleaners, and outreach workers. Though FPAM is no longer running those centres, the women are still working there. 
 
In Mzuzu and Lilongwe, Malawi's capital, Linkages trained sex workers as peer educators in sexual and reproductive healthcare and information, which women in both cities say has had a lasting impact. 
 
Cecilia, a 36-year-old sex worker and peer educator from Lilongwe, says that going through an HIV test herself gave her the confidence to encourage her friends to do the same. "That can only happen when you're from the same community and are facing the same issues," she explained. Her friend Mary, also a Lilongwe-based sex worker, agrees that Linkages brought their community together, particularly when deciding as a group what action to take when someone has been sexually assaulted.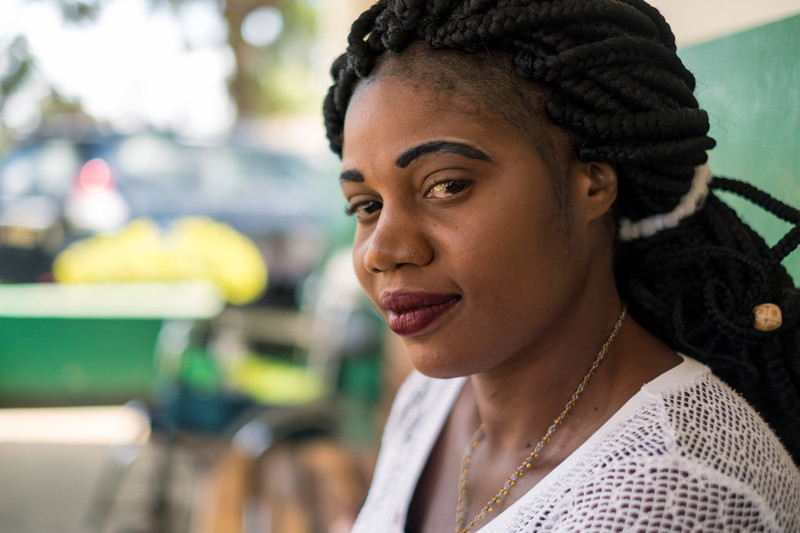 Marianne says that she now takes pride in keeping herself and her community safe. "With the new information I got, I was protecting my friends by using a condom when a man comes, so that when another woman sleeps with the same man she won't get the same infection." 
*Pseudonym 
Related Member Association
Family Planning Association of Malawi