In September 2018, people all over the world joined together to demand safe abortion access to all after we launched our international movement: I Decide What Happens To My Body. 
It has been truly phenomenal. From handing in petitions to governments, to activists taking to the streets, WhatsApp and Facebook to pursue rights for themselves and others, dozens of IPPF Member Associations (MAs), activists and volunteers have made incredible steps forward – sometimes in challenging circumstances.
Changing hearts and minds
In Malaysia, activists created a range of informative but fun videos, busting myths around abortion in a campaign that is continuing to build momentum and will continue running for much of this year; Yemen featured on radio interviews and held flash mobs and talks; Morocco has been running a country-wide university competition that will become a yearly event, and; activists in eSwatini (formerly Swaziland) has been utilizing the power of social media to raise (normally unheard) voices, stimulating a country-wide debate on the provision of abortion that has got them invited to consult with the Ministry of Health. 
And those are just a few of the countries involved.
It's been an incredible journey for us all, and without doubt, each of us has been a crucial component of I Decide's mission to spread the word on the ground that everyone must have the human right to make choices about their own bodies and futures.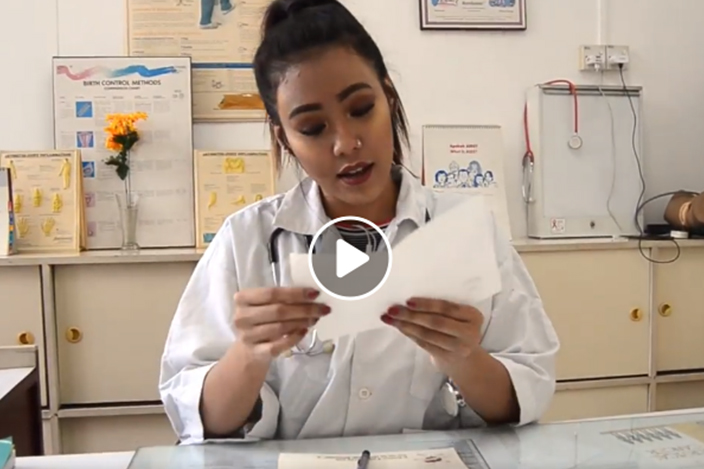 Like any movement, there are so many of those who joined in. We were even fortunate enough to get some expert insights from our MA in Sri Lanka, whose advocacy director, Sonali Gunasekera, spoke extensively about the challenges of changing hearts and minds over the issue of abortion in their country.  
We saw an incredible variety of information produced to normalise abortion for the everyday procedure that it is – from videos on how a safe abortion takes place, a podcast on youth abortion stigma and stories on those who campaigned successfully to lift abortion restrictions in Ireland.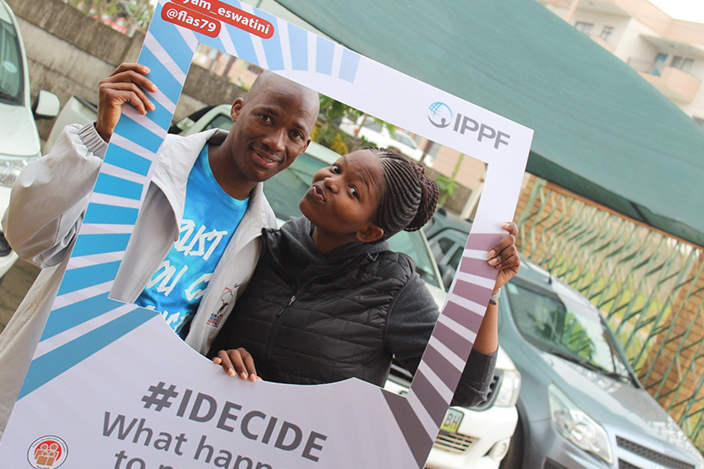 We also produced a landmark policy report, Her in charge, on the importance of medical abortion as a means of protecting and promoting women's health. All this fascinating material and more is still available on the I Decide website.  
To make I Decide even more effective, over 300 people from all walks of life pledged their voices to have open, honest and frank conversations about abortion with the people around them.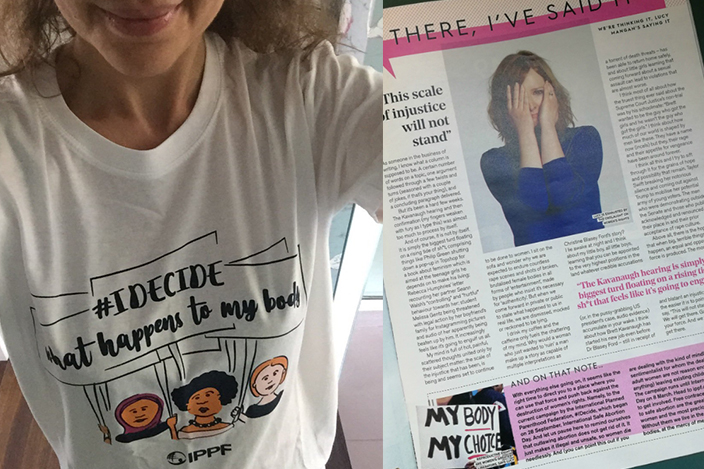 Journalists including Lucy Mangan and Hadley Freeman even got involved, lending their support to the campaign by writing about I Decide both online and in print. 
The work continues...
So many people participated in I Decide. And every one of them have been a true champion for basic human rights. 
This month, the campaign came to an official end but the work does not end here. IPPF, our MAs and activists are committed to ensuring that everyone can have access to safe abortion. IPPF has been working around the world for nearly 70 years, and we're here for as long as it takes. 
We hope you will also continue to be a part of breaking the stigma on abortion wide open, until absolutely everyone, everywhere can say: "I decide what happens to my body."