The COVID-19 pandemic has caused huge disruption and restrictions for individuals globally, and has been felt acutely with challenges to accessing sexual and reproductive healthcare. Yet, with challenges often come opportunities, and the pandemic has enabled a transformation in how we deliver health and contraceptive care – especially to women and girls who are among the most affected in times of crisis.  
Adapting in a crisis to meet need 
Like many of our Member Associations, Planned Parenthood Association of Zambia (PPAZ) acted swiftly in March 2020 to develop a new and efficient strategic approach to healthcare delivery for its clients. PPAZ introduced an initiative that, for the first time, offered self-managed contraceptive care to women and young people across the four districts of Choma, Livingstone, Lusaka, and Kitwe.  
The PPAZ healthcare team identified eligible women to participate in the initiative through group counselling sessions on contraceptive methods (both hormonal and non-hormonal) via healthcare clinics and community outreach. The provision of accurate and easy-to-understand information on the types of contraceptive methods available gives women the knowledge and autonomy to make decisions about what method is right for them and their lifestyle.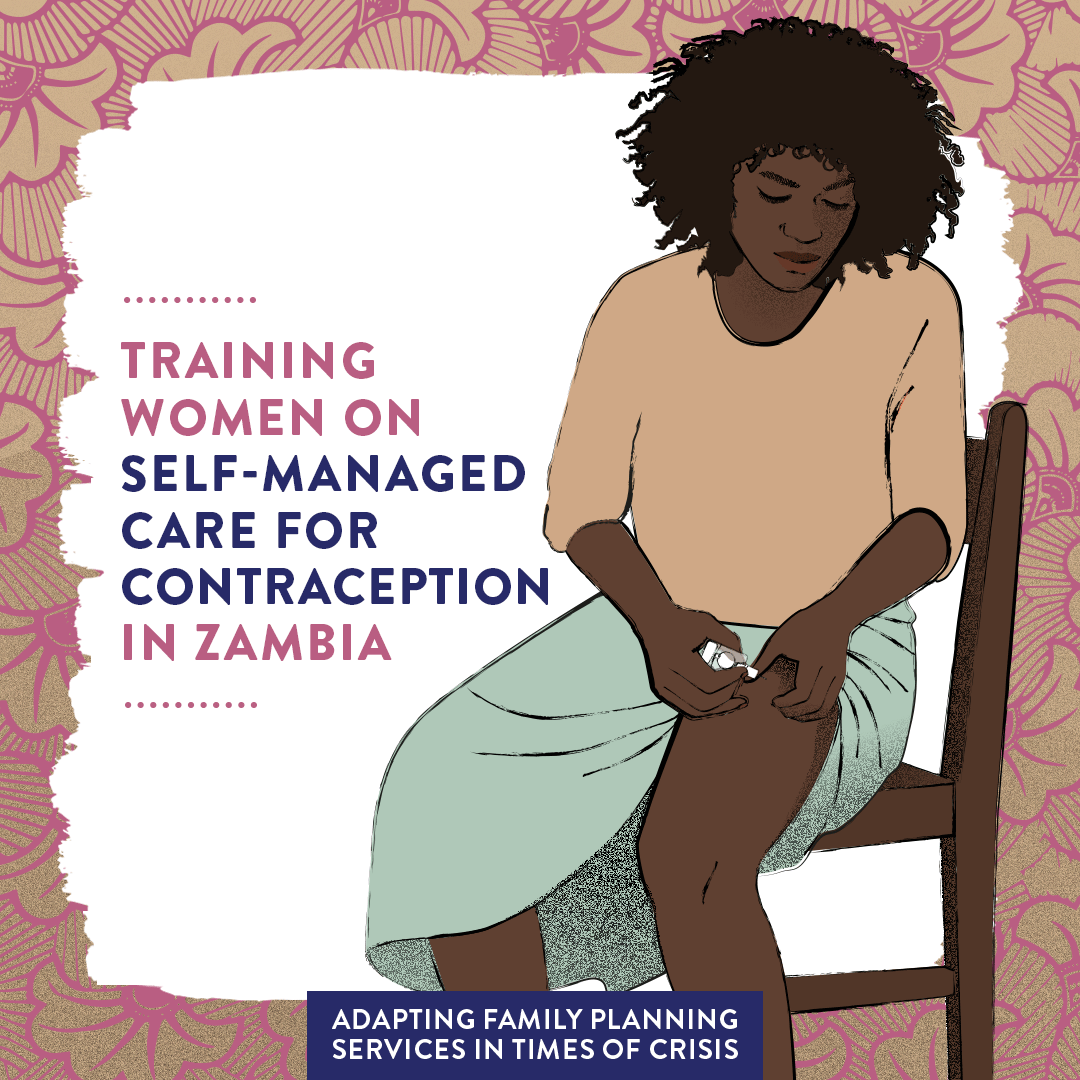 Personal and convenient contraceptive care   
Women who opted for oral contraceptives were provided with a six-month supply of Combined Oral Contraceptives (Microgynon, Zinnia-F), free-of-charge. Other women chose Sayana Press, which is the only self-administering contraception available in Zambia. They were trained on the correct technique for administering the dose (an injection in either the anterior thigh or abdomen), correct storage, and safe needle disposal. Effective for 12 weeks, the women were given a two-dose supply free-of-charge.   
PPAZ healthcare teams trained 1,535 women on the Sayana Press method, and 3,070 doses of the contraceptive were provided. They also provided follow-up appointments with their clients over several months to ensure correct use and address any concerns.  
Impressed with PPAZ's presentation and discussion about how Sayana Press works and its benefits, 21-year-old Eunice Chikoti, chose the injectable because of its convenience. "They took time to explain how to self-inject and were very patient while doing so. They answered all my questions until I was satisfied," she says. Despite her initial apprehension, Eunice was trained in how to self-inject safely and easily, "I thought it would be very difficult to self-inject, but once I followed the instructions of the nurse, I did so without any challenge," she says. Eunice has a nine-month-old baby and hopes to have more children in the future.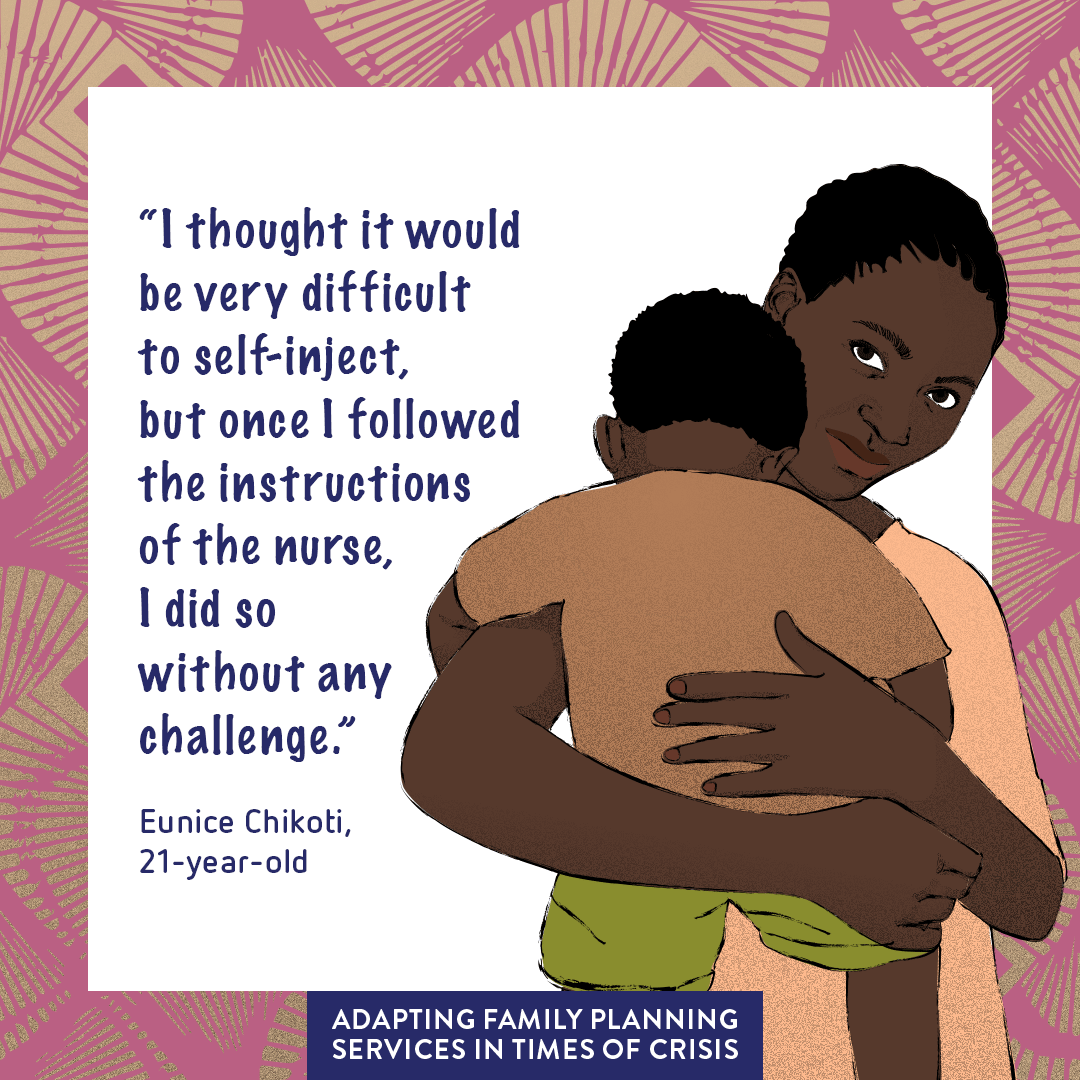 Commitment to self-managed care  
Due to the success of this strategy, which is not solely reliant on a healthcare provider, PPAZ plans to roll out the initiative to other districts across Zambia. This approach will ensure the most marginalized and low-resource settings are reached where access to healthcare and trained professionals is limited. 
PPAZ's initiative has gone a long way in advancing the rights of women and young girls to sexual and reproductive healthcare. Through self-management of their contraceptive needs, women and young girls are exercising their right to bodily autonomy and personal choice with confidence.  
Related Member Association
Planned Parenthood Association of Zambia