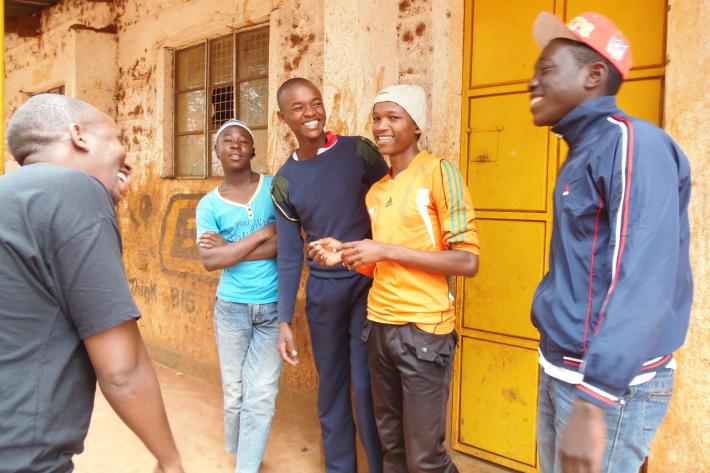 Bryan Eric Mallari, 22. San Luis Pampanga, Philippines
"Women Deliver offers a platform for us people around the globe to speak on behalf of our countries' issues and contentions, communicate experiences, learn from each others best practices, concrete interventions and the power to get involved and be one in making connections reciprocated to our countries and eventually the world."
Hamza Moghari, 22, Palestine
I am Hamza Moghari, 22 and I live in Palestine, Gaza Strip. Women Deliver 2016 Conference is a transition in my work life, where I expect to create new connections and relationships with amazing young people and experts in the field of SRHR so we can exchange each others' experiences and knowledge.
I became involved in the SRHR/IPPF through volunteering as a health educator and trainer with partner organizations of the IPPF which shed the light on SRHR issues.
I wish that my country's young people to have full access to youth friendly health services.
My philosophy is, "Trust in youth, they never lose"
Dennis Glasgow Youth peer educator Guyana age 18
"The only thing I was taught about sexual and reproductive health was biological - the names of the private parts and the fact that during intercourse the male gametes travel to the female's ovaries and fertilisation takes place. I kid you not, that's all most of us in Guyana will learn about sex in a school setting.
The reason why I am so passionate about CSE among young people is because I am also very passionate about youth development and I believe that this generation is by far the greatest, the most innovative, creative and talented the world has ever seen.
Caribbean society still sees sex education is taboo and while parents and teachers believe that by withholding information, they are protecting us, in actuality, they are doing the opposite.
However, I am convinced that the more information we have, they better equipped we will be to make informed and responsible decisions.
It is quite astonishing, it's jaw dropping, when you sit and listen to young people like myself. Our desire to learn shows that young people genuinely want to know about these issues but we are not being given the chance.
Young people make up the largest portion of the world population and educating us on these issues is prerequisite for a stronger and more secure future for the planet. The more educated we are, the more responsible we will be in our decision making."