Sexual violence in conflict is all too real. In ongoing conflicts in Northern Ethiopia, Ukraine and elsewhere, we have heard how women, as well as men and non-binary people, have been raped and abused by combatants and other people involved in the fighting. 
We cannot ignore these testimonies. We must repay the bravery of these survivors with our immediate action.  
We must start by understanding that conflict-related sexual violence (CSRV) has additional facets that are not present in other forms of sexual violence, including different forms of stigma and discrimination, potential connection of the violence to a wider genocidal agenda, and the way in which this crime is organized as a deliberate weapon of war.  
These facets require a dedicated political response to prevent such atrocities, and to work towards justice for survivors.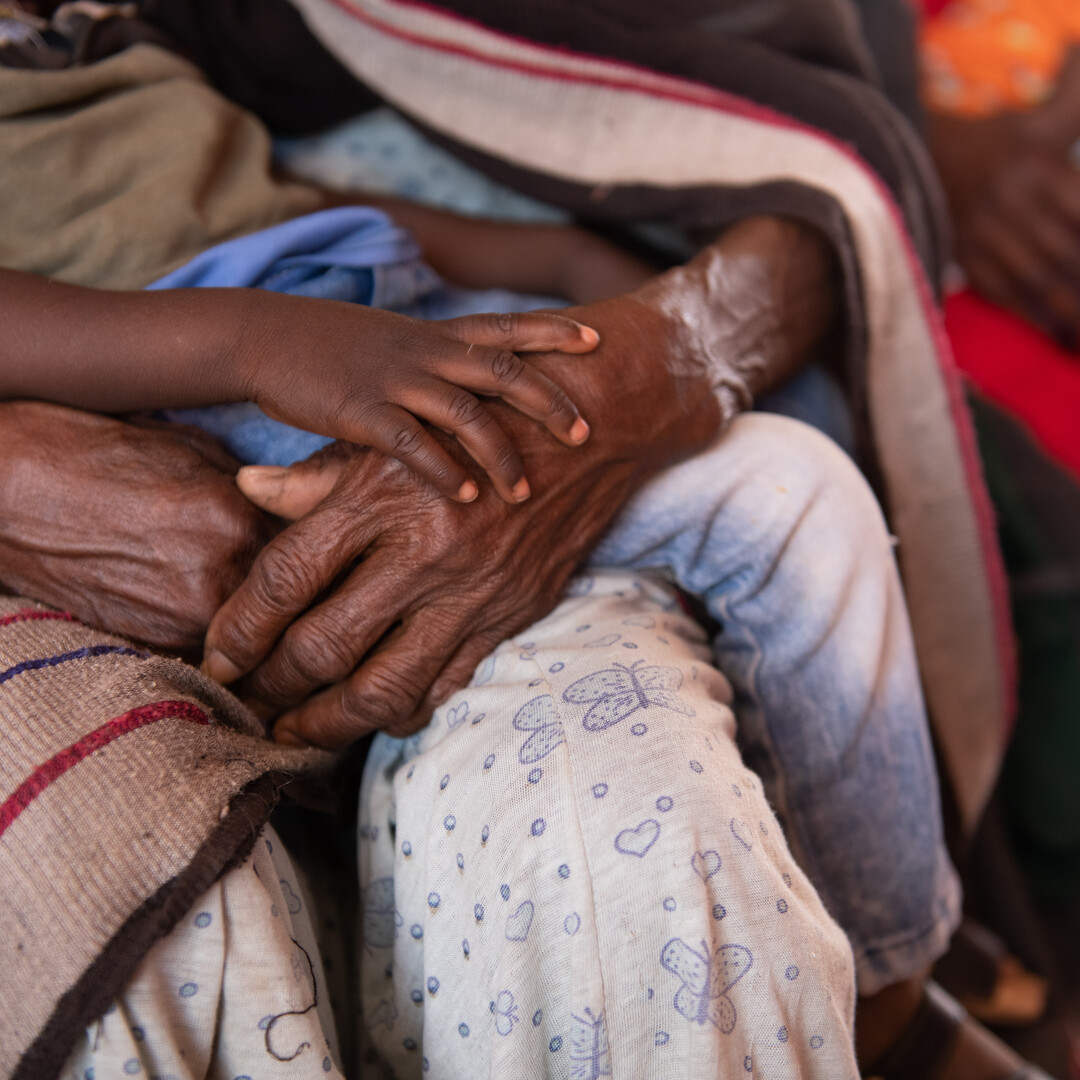 Care must take place in a safe, private space
IPPF/Hannah Maule-ffinch/Sudan
Of course, CRSV is not something that is entirely separate from other forms of sexual and gender-based violence. The underlying disrespect for human rights, the brutal assertion of power, and gender inequality, are the same no matter the context in which women are abused. And the care that survivors need – that they deserve and are entitled to – starts from the same place, whether it is deemed conflict-related or not. 
This type of care is life-saving and must include: 
Support from empathetic, respectful staff who are trained to believe survivors of SGBV so that they can start to feel safe.  
Access to urgent healthcare, including emergency contraception so survivors are not faced with a traumatic pregnancy; PEP to stop the transmission of HIV; someone to sew up cuts and treat wounds in a way that doesn't make someone feel like they are being assaulted all over again.  
Referral pathways for survivors to connect to counselling, trauma support, and practical help to recover and begin to heal.  
All of this must take place in a safe, private space where survivors don't have to face the rumours, the whispering, and the media spotlight. 

This isn't an unreasonable request. In fact, it's the minimum.

This isn't an unreasonable request.  
In fact, it's the minimum – as set out in the guidance on how we should be responding to any emergency, and in fact to any form of SGBV, anywhere, at any time.  
But in conflict settings around the world, we have seen that efforts to support survivors of SGBV, including survivors of CRSV, is hampered by underfunding of GBV services, the de-prioritization of sexual and reproductive healthcare, and the targeted removal of rights from LGBTI people, women, and ethnic minorities.  
Determined women's rights organizations are doing their utmost to support survivors in crisis around the world. For example, in response to the conflict in Ukraine, our member associations including Women Health and Family Planning, Polish Women's Strike and The Foundation for Women and Family Planning are providing comprehensive sexual and reproductive health services to refugees and host communities. In response to the conflict in Northern Ethiopia, the Family Guidance Association of Ethiopia, the Sudan Family Planning Association and the Djibouti Association for Family Planning are also offering these same life-saving services.  
IPPF is committed to preparedness through our SGBV training of our member associations around the world. But while we can support and care for survivors, fundraise, and train service providers, we cannot overcome the legal obstacles to providing vital services, like abortion for example. Women's rights organizations often point out that the underfunding of their services is often further threatened in crisis when efforts are shifted to responding to conflict-related needs, without seeing that investing in "domestic" services is supporting survivors of CRSV. 
CRSV-specific work is necessary. But the protocols, prosecutions and focus cannot succeed without the foundation of women's reproductive rights, which is currently being eroded. To provide survivors of CRSV with the care they need and deserve, governments, donors and international organisations must invest in SRHR services everywhere – in stable settings, in conflict-prone areas, for refugees, internally-displaced persons and in all communities.  
If we wait until a conflict erupts, it is already too late.