IPPF projects at risk because of the Global Gag Rule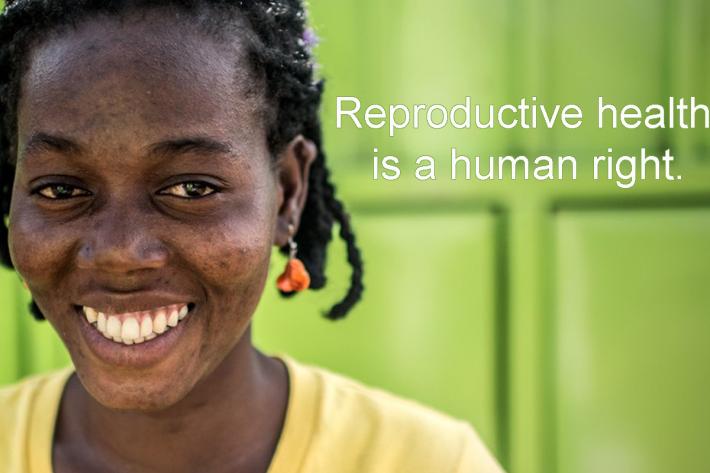 The Global Gag Rule and IPPF
What is it?
The Mexico City Policy, known as the Global Gag Rule (GGR), denies U.S. funding to organisations like IPPF if they use money from other donors to provide abortion services, counselling or referrals - even if abortion is legal in a country. It blocks critical funding for services like contraception, maternal health, and HIV/AIDS prevention and treatment. When enacted by previous Presidents, evidence shows it has not reduced abortions; rather, by eliminating access to contraception, it leads to more unintended pregnancies and more unsafe abortions.
How does it affect IPPF?
IPPF's services apply an integrated approach. This means that funding the federation loses could have a knock-on effect on an array of services. For example, people who are getting voluntary family planning information, education and services may need other types of healthcare like HIV testing and treatment, cervical cancer screening, infertility support or delivering maternal health services in humanitarian settings. Our integrated approach also covers work on sexual and gender based violence like rape, female genital mutilation and early and forced marriage.
What will happen
As a global provider of sexual and reproductive health services, IPPF has been partnering with USAID, who is the largest voluntary family planning donor for decades, to increase access to reproductive health services around the world. Currently, millions of men and women in the poorest and hardest to reach communities are accessing sexual and reproductive health services with the support of USAID. Now the Global Gag Rule has been reinstated, many of these people will no longer have access to essential reproductive health services that are currently funded by USAID.  
Subscribe now to get monthly updates on IPPF's work!
More stories about IPPF's essential services
Uganda: Using innovative methods to expand contraceptive choice
Much of IPPF's work in Uganda is focused around providing family planning services in a country that has one of the highest fertility rates in the world. Sayana Press is a three-month, progestin-only, injectable contraceptive that combines the drug and needle in a single unit. It is suitable for community-based distribution and potentially, self-injection, improving access to safe and effective contraceptives. Without USAID funding we would not have been able to trial this ground breaking new family planning delivery method and would not be able to carry on rolling-out the project. This means that thousands of women would potentially lose out on contraception.
Nepal: bringing contraception to the most remote areas
One of IPPF's main projects in Nepal focuses on increasing voluntary family planning usage by improving accessibility and the type of family planning options which are on offer. Unmet need for family planning in Nepal remains high: 27% of married women reported unmet need in 2011. Since the project started in 2015 it has provided over 40,000 family planning services to men and women in hard to reach places across the country. It has also trained healthcare workers in five different family planning methods in order to be able to provide a broader choice. If the GGR is introduced, Nepal stands to lose family planning support to 601 Ministry of Health sites that would otherwise not be served adequately by local services.  
Kenya: increasing services and information for young people
In Kenya we're running a project to increase young people's access to family planning services (including those living with HIV and AIDS). The project also aims to increase access to community-based information on family planning for young girls living with HIV and AIDS. A key aim is to reduce high risk sexual behaviour among young people by implementing a social behaviour change programme. Without funding Family Health Options Kenya (FHOK) would be unable to support pilot projects like this, which have had over 5,000 consultations and services for young people in Homa Bay. 
---
Why we wouldn't sign the policy?
IPPF believes reproductive health is a right and everyone should be able to make choices about their well-being. Therefore IPPF will not support policies which actively restrict or violate an individual's right to choose.
The Global Gag Rule not only undermines but violates these rights and therefore, IPPF cannot and will not support it.