Project period:

January 2020 – December 2021
Project goal
Reduce unmet SRH needs of the vulnerable population, especially the poor, marginalized and underserved population in three provinces through a multi-pronged approach of enhancing access to quality integrated SRH services.
Project objectives
This project aimed to reduce the unmet SRH needs of vulnerable and under-served communities of Afghanistan by a) increasing access of 88,312 vulnerable people especially young women and girls to SRH services and information in the provinces of Kabul, Kapisa, Parwan, and Herat; and b) raising people's awareness of sexual and reproductive health and rights (SRHR) and engaging with community leaders to ensure a supportive environment for women and girl's access to SRH services. Travel and security restrictions due to the COVID-19 pandemic and the Taliban taking power, meant that the project could not be implemented in the Herat province.
Project background
The project was designed against the backdrop of the war in Afghanistan. The conflict had been destroying infrastructures, killing and displacing populations, and making many regions inaccessible for development projects. Furthermore, Afghanistan's high population growth and the societal norm that the older men exercise authority over younger men and women had created challenges and obstacles for development and overall well-being.
As a result, Afghanistan's population had poor sexual and reproductive health (SRH), with high a maternal mortality ratio, high unmet needs for modern contraceptives, and limited access to other SRH services.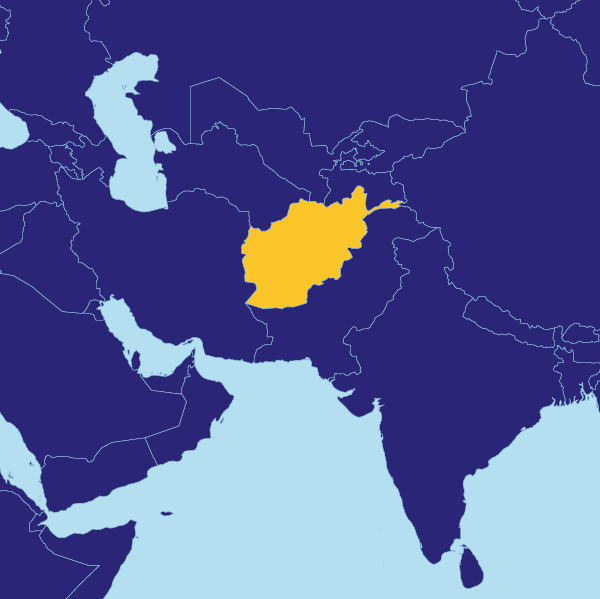 Project achievement
The project had an important role in increasing the access of women, girls and marginalized groups to SRH services in the times of mounting challenges and huge need for SRH services. It did this through community outreach midwives, a static clinic, and mobile clinic sessions and by enlisting the support of religious leaders to create safe environments for SRHR in the provinces of Parwan, Kapisa, and Kabul.
AFGA worked closely with the Provincial Public Health Directorate to identify sites with a high number of poor, vulnerable and internally displaced people, people with disabilities and returnees from Iran and Pakistan.
AGFA faced huge challenges, firstly a significant proportion of overseas health assistance was redirected to the pandemic response resulting in a surge in demand for AFGA's services, then, when the Taliban took power in August 2021, the resulting lack of functioning government coupled with an ultra-conservative regime presented severe operational constraints.
To serve the communities of Kabul, mobile clinics were organised at various sites in the province. The demand for SRH services was very high as other health providers diverted resources to the pandemic, and international donors withdrew their support. In response, the Kabul team doubled its number of weekly clinics and offered extra services so that they could promote themselves as mother and child health and primary health providers, rather than SRH service providers. The mobile clinic intervention promoted AFGA's visibility and credibility among communities.
AFGA established a static SRH clinic at Parwan Hospital to reach communities in Parwan and Kapisa where SRH services had not previously been available. After the project ended, AFGA kept providing services through the clinic with unrestricted funding from IPPF.
An important aspect of the project's success was its work with 60 clerics to develop positive SRH messages in the context of Islam. These were delivered during their spiritual talks, and were supplemented by positive SRH messages broadcast at community events and on the radio.
AFGA mobile clinic
Key achievement in numbers
| | | |
| --- | --- | --- |
| Indicators | Project targets | Project total |
| # of health services provided | 353,248 | 353,429 |
| # of SRH services provided |   | 344,044 |
| Of which contraceptive services |   | 91,243 |
| Of which HIV services |   | 33,105 |
| # of non-SRH services provided |   | 9,385 |
| # of condoms distributed |   | 458,464 |
| # of people reached with SRH services | 88,312 | 173,873 |
| # of people reached with information | 88,312 | 173,846 |
| # of people reached with positive SRHR messages | 472,500 | 929,254 |
| # of community outreach midwives trained | 10 | 10 |
| # of religious leaders sensitised on SRHR | 60 | 60 |