Project period:

October 2019 – September 2021
Project goal
This project was implemented in the earthquake-affected districts of Kathmandu, Kavre, and Makwanpur to help vulnerable women and girls to access SRH services, to improve disaster preparedness by introducing the Minimum Initial Service Package (MISP) and to strengthen referral systems.
Project objectives
Objective 1: To enhance access to integrated SRHR including HIV services to 37,530 women from vulnerable communities affected by the earthquake by end of the project.
Objective 2: To improve disaster preparedness to respond to SRHR through Minimum Initial Service Package (MISP) in three districts by the end of the project.
Objective 3: To strengthen partnerships with concerned agencies including networks, setting up a client tracking system in each of three districts to minimize the number of clients lost to follow up.
Project background
Nepal was badly hit by the COVID-19 pandemic, and, as a result, the project team saw an unprecedented demand for SRH services at its sites, including flood-stricken Melamchi, Kavre. As a result, the project provided 2.6 times the number of SRH services to twice the number of people it originally set out to reach. The project's SRH services proved invaluable during the pandemic, as many other service providers (including government hospitals) were either closed or refused to take any SRH cases.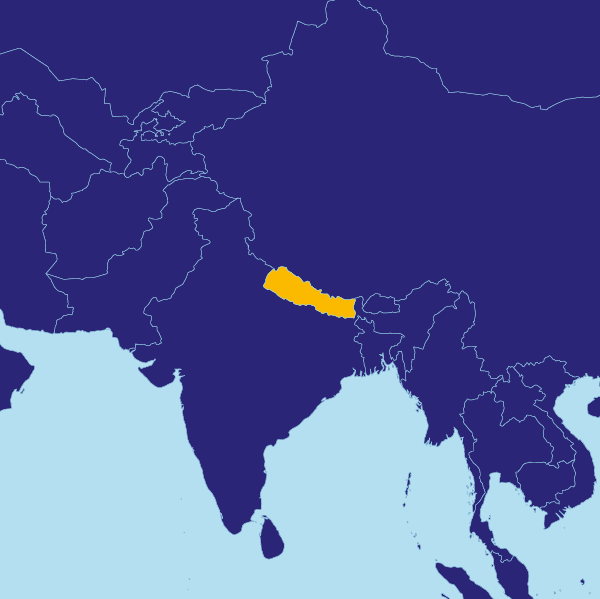 Project achievements
The project workers based their services on the integrated package of essential services (IPES), reaching women and girls through three different routes: mobile camps (run by doctors), outreach clinics (run by staff nurses) and community-based distributors (CBDs). These CBDs were peer educators and reproductive health female volunteers. The most sought-after services from the mobile camps were family planning, non-surgical vasectomies and implants. There was also high demand for gynaecological services, including the treatment of uterine prolapse and cervical cancer screening, especially for women living in remote, rural areas who would not normally venture out of their villages. Young people under 25 accounted for almost a quarter of the beneficiaries.
Training modules were updated to improve disaster preparedness in responding to SRH and HIV needs, complemented by additional training on IPES, sexually transmitted infections and the Minimum Initial Service Package (MISP). The efforts to improve disaster preparedness for SRH responses through the implementation of MISP were crucial to safeguarding reproductive health in the wake of the pandemic. Furthermore, these efforts also ensured that the basic humanitarian needs of the affected population including reproductive health service provision and SGBV prevention and response were addressed during other disasters, such as the flooding in Melamchi.
The project's achievements such as district-level coordination meetings, emergency response planning, pre-positioning of emergency supplies and training on MISP significantly improved disaster preparedness and aligned with the Nepalese government's recommitment to the International Conference on Population and Development's Programme of Action, outlined at the Nairobi Summit in 2019.
The initiatives to strengthen FPAN's partnerships with other agencies, set up patient-tracking systems and formalise referral systems had a significant impact. Tracking systems minimised the number of clients lost to follow-up, while effective referrals helped reduce the vertical transmission of HIV. Enhanced referral systems for obstetric emergencies across all the project areas was equally important in working towards zero preventable maternal deaths by 2030, though much still needs to be done to ensure consistent referral and patient-tracking systems are sustained.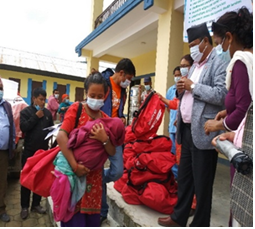 Distribution of dignity kits to mothers during the flooding in Melamchi, Kavre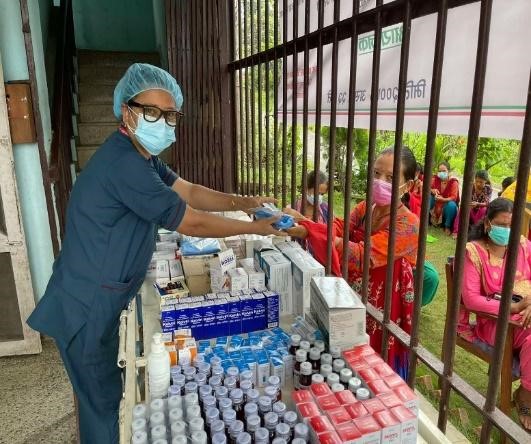 Providing medicine at a mobile camp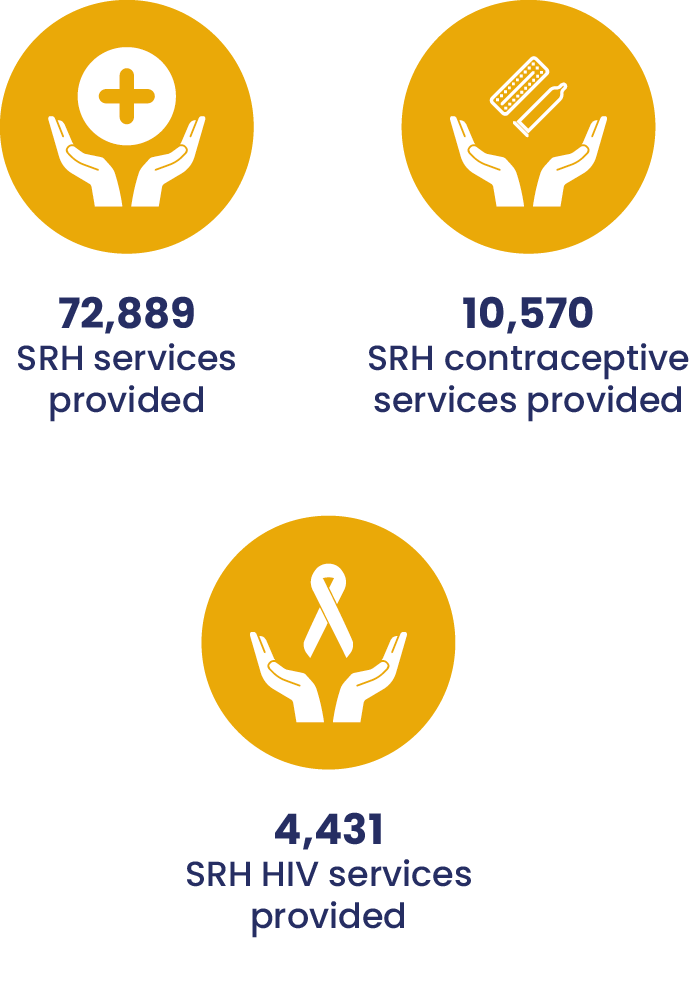 Key achievement in numbers
Indicators
Project targets
Project total
# of SRH services provided
92,385
284,848
Of which contraceptive services
N/A
76,461
Of which HIV services
N/A
36,014
# of non-SRH services provided
N/A
48,974
# of condoms distributed
N/A
167,395
# of people reached with services
32,655
75,014
# of people reached with information
 
8,787
Others
Trained: a) 55 service providers on IPES-based SRH-MNCH, b) 41 service providers on STI case management, and c) 92 FPAN staff members, 31 government staff members, and 6 key stakeholders working on humanitarian projects on MISP.
Strengthened partnerships with antiretroviral therapy (ART) centres.
Established a referral system for obstetrical emergencies across all the districts.