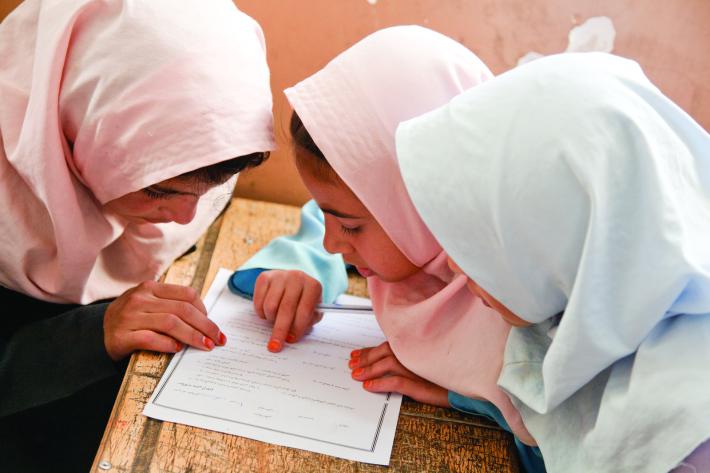 IPPF welcomes UNESCO's 2016 Global Education Monitoring Report (GEMR) launched today, which sheds stark light on how off track we are in meeting education targets adopted as part of the Sustainable Development Goals (SDGs) only a year ago.
Education is a powerful tool to empower girls and is considered a key pathway to future employment and earning. Educated women are more likely to marry later, use family planning and access health care; and to understand their rights and have the self-confidence to act on them.[1] Each additional year of schooling for girls improves their employment prospects, increases future earnings by about 10 per cent and reduces infant mortality by up to 10 per cent.[2]
IPPF notes that the GEMR affirms comprehensive sexuality education "as one of the most pressing and universal priorities for the health, well-being and development of young people". IPPF's own programmes and research support the central role of CSE in delivering better outcomes for young people [3]; programmes delivered in schools, paired with accessible youth-friendly health services, have been shown to be not only cost-effective, but also cost saving for governments.[4] Evidence shows that education not only plays an important role in preventing negative sexual and reproductive health outcomes, but can also promote gender equality and human rights. There is convincing evidence for governments to invest in CSE that includes a focus on gender, rights and empowerment.
Even though there has been progress, with many countries adopting sound policies and scaling up there programming of CSE, implementation is often nowhere near good enough and does not always reach young people who are not in school. As the GEMR shows, measuring progress towards countries' implementation of CSE is not adequate and initiatives to monitor national implementation of programmes must address the tension between national values and commitment to a global agenda.
SDG target 4.7[5] introduces education for global citizenship and sustainable development, explicitly linking education to other Sustainable Development Goals (SDGs), highlighting the transformative aspirations of the new global development agenda. Part of this aspiration must include enabling young people to realize their rights, by challenging and changing social norms, by empowering them, and allowing them to make informed choices about their health.
The GEMR launched today sends a loud and clear message to governments around the world. Business as usual will not suffice.
In order to respond to the growing education and health gaps that are disproportionately affecting the most marginalized young people across the world, IPPF urges governments to implement high quality sustainable CSE programmes that encompass information and education about sexual and reproductive health, gender, rights and empowerment principles, and that encourage critical thinking in young people. Only then will a transformative development agenda be possible.
Read more about IPPF's position on CSE in our latest policy report:
---