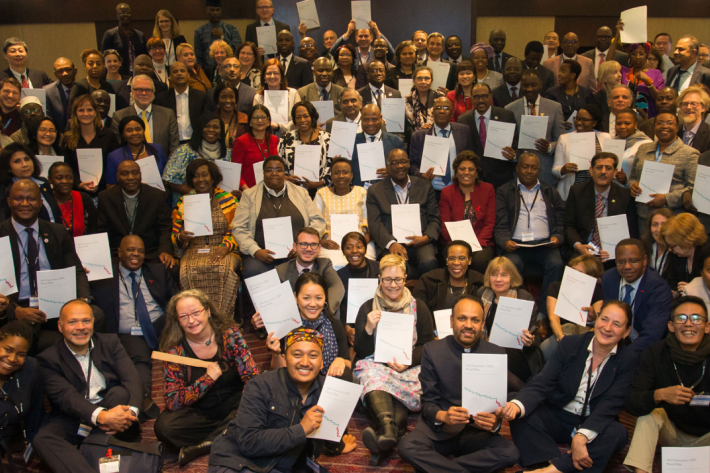 Joint statement by Dr Alvaro Bermejo and Professor Sheila Tlou, the co-chairs of the Global HIV Prevention Coalition welcoming the Global Partnership to Eliminate all forms of HIV-related Stigma and Discrimination: 
"Addressing stigma and discrimination remains at the core of ensuring effective scaled HIV prevention programmes and HIV programmes overall. Efforts and investments to eliminate stigma and discrimination, which are violations of human rights, remain insufficient. The Global HIV Prevention Coalition and the actions on comprehensive prevention programmes, addressing biomedical, behavioural and structural issues, called for in the 2020 HIV Prevention Roadmap include stigma and discrimination.  

 

People face discrimination every day based on who they are, who they love or what they do or how old they are. Human rights challenges, including stigma and discrimination, denial of sexual and reproductive health and rights, punitive approaches and misuse of criminal law remain key barriers to an effective HIV prevention response. 

 

The Global HIV Prevention Coalition looks forward to working closely with GNP+, UN Women, UNDP and the UNAIDS Secretariat to accelerate global action towards the elimination of HIV-related stigma and discrimination to help close prevention, testing, and treatment gaps."