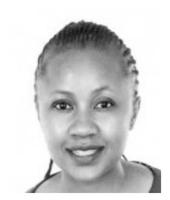 IPPF would like to congratulate Dr Chipo Gwanzura who has been confirmed as the new co-chair for the International Medical Advisory Panel (IMAP), alongside the current chair Dr Michael Mbizvo.
Dr Gwanzura has demonstrated expertise in scientific research at clinical and community levels on maternal and child health, and sexual and reproductive health and serves on numerous scientific, knowledge and evidence SRH partnerships. Dr Gwanzura is passionate about advancing sexual and reproductive health rights of women and adolescents globally, regionally and locally.
The IPPF team is looking forward to working closely with Dr Gwanzura during her tenure and engaging with her on the strategic priorities within the Federation.