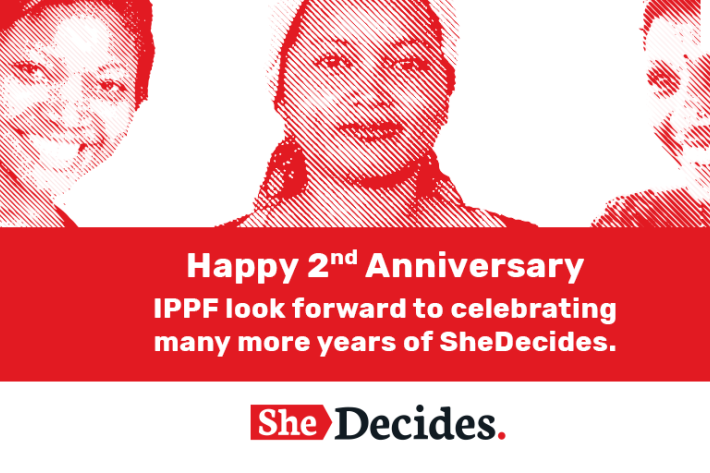 I'm so excited that today marks the Second Global SheDecides Day.
I am proud to be a SheDecides Champion, and IPPF is proud to host the Support Unit as well as today's Flagship Event with Arrow.
SheDecides is a global political movement that was spurred into action in response to a global threat to women and girl's rights.
Two years later, SheDecides has a huge global impact and continues to inspire and change the world - bringing together politicians and young people, as well as community actors from all parts of the world. This is a vibrant movement and together we are helping change harmful social norms to allow women and girls to prosper.
Together, we can create a world where every woman and girl everywhere can decide what to do with her body, with her life and with her future. Without question.
We look forward to celebrating many more years of SheDecides.
- Dr Alvaro Bermejo, Director-General, IPPF