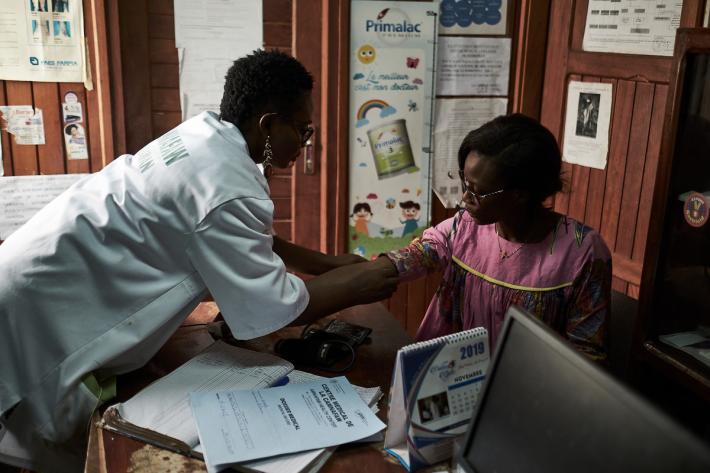 The International Planned Parenthood Federation (IPPF) welcomes the adoption of the outcome resolution on the CPD's special theme on population, food security, nutrition and sustainable development at its 54th session. After the Nairobi Summit and more than a year into the COVID-19 pandemic, this year's agreement is a reflection of Member States' commitment to the ICPD agenda and its implementation.
We are very pleased that the outcome preserved previous agreements on sexual and reproductive health and rights references. In this regard, the outcome reiterates that sexual and reproductive health and reproductive rights are central to the realization of social justice and to the achievement of global, regional and national commitments for sustainable development, as well as calls upon member states to ensure universal access to sexual and reproductive health and reproductive rights and services as part of an effective public health response to the COVID-19 pandemic.
Furthermore, the text also addresses the current impacts of COVID-19 on food insecurity, malnutrition and humanitarian needs as well as its disproportionate impacts on women and girls, including sexual and reproductive health and sexual and gender-based violence, as well as domestic violence and violence in digital contexts. The specific mention of adolescent girls in a paragraph on nutrition reiterates, in line with Agenda 2030, their distinct nutritional needs and the need to enable them to realize their fullest potential. The text also noted the importance of voluntary commitments towards the implementation of the ICPD Programme of Action which strengths accountability and ensures that the commitments made at Nairobi are given due recognition.
IPPF applauds the work of the co-facilitators alongside the chair of the bureau, who played an instrumental role in reflecting a compromise that was the product of careful negotiations and supported by a vast majority of Member States committed to reach a consensual outcome.