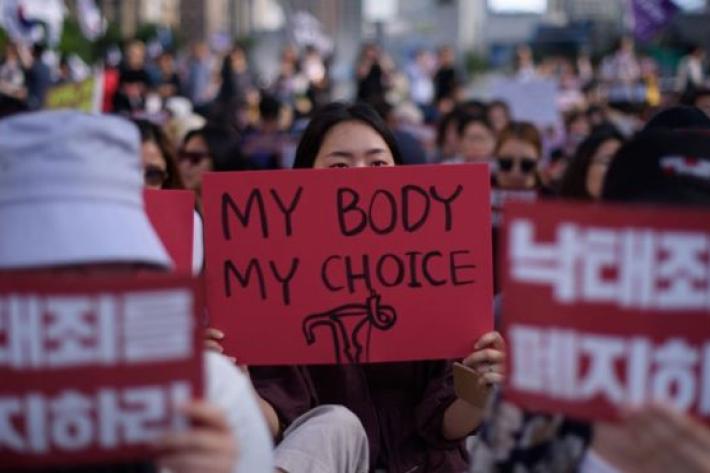 The International Planned Parenthood Federation (IPPF) has welcomed the historic decision made by the South Korean Constitutional Court today overturning a decades-long ban on access to abortion.
The court has ordered that the law must be revised before the end of 2020. The current ban – in place since 1953 – criminalises abortion except in cases of rape, incest or risk to health. Women who have abortions and doctors who perform them can be jailed.
Dr Alvaro Bermejo, Director General of IPPF said;
"This is wonderful news. No women or girl should be coerced through a full pregnancy against her will and no medical professional criminalised for giving care. Extreme laws only fuel unsafe abortions which kill and injury women.
I congratulate all the activists, particularly the Korean Women's Association United, to which the Korea Population Health and Welfare Association (KOPHWA) – IPPF's Member Association in South Korea – is related, for their united movement and successful advocacy for this change.
We are keen to support Korea's process to put this decision into practice as soon as possible. IPPF has experience of working in countries where similar historic change is taking place, such as Ireland. As a global federation of Member Associations, we can offer support experience and knowledge."
Ms Kyung Ae Cho, Secretary General of KOPHWA said;
"It is a moment of momentum for women's health and reproductive health rights. We need systematic efforts to provide Integrated sexual health and reproductive health services for women's health in the future."