On 17 January 2023, Japanese House of Representatives member Dr Toshiko Abe and Ambassador Yoichi Nakashima, Ambassador of Japan to Palestine and Representative of Japan to Palestine, visited the activity sites of the project "To improve human security in Palestine: bringing life-saving sexual and reproductive health services to those who need them most", which is being implemented by IPPF's Member Association in Palestine, the Palestinian Family Planning and Protection Association (PFPPA) with support from the Government of Japan.
They visited al Namsawi Neighbourhood in Khan Younis, a particularly marginalised area in northern Gaza, where health services are working very hard to reach for the local population. Dr Abe observed a medical campaign run by a PFPPA team together with staff of the UN Relief and Works Agency for Palestinian Refugees (UNRWA).
The medical team consisting of a gynecologist, a pediatrician, a nurse, a social worker and volunteers, provides services such as treatment of sexually transmitted infections treatment, anemia, sexual abuse and harmful sexual practices, attempted unsafe abortion, GBV screening and counselling to the target population.
PFPPA was established in Jerusalem in 1964, and is an independent, non-profit, and non-governmental association working in both Gaza and West Bank. PFPPA focuses on the provision of comprehensive and diverse sexual and reproductive health, including that related to SGBV. Their focus is on women and girls, the vast majority being served within a humanitarian context.
The project will continue its activities in Gaza and the West Bank (Halful, Bethlehem and Ramallah) until the end of August 2023.
More information about the project can be found here.
More information on PFPPA can be found here.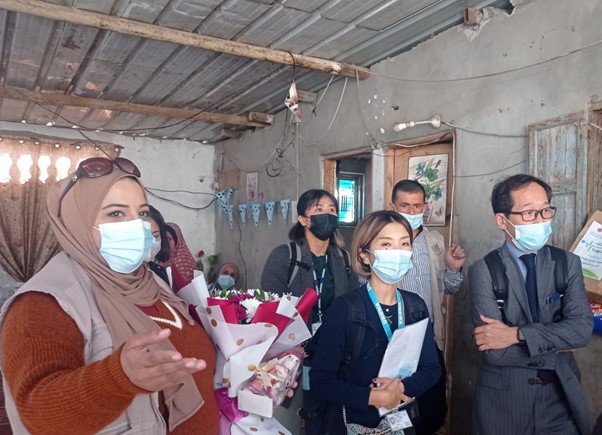 Related Member Association
Palestinian Family Planning and Protection Association (PFPPA)