This morning, the International Planned Parenthood Federation (IPPF) Director-General, Dr. Alvaro Bermejo, paid a courtesy visit to the Prime Minister of Solomon Islands, Honorable Manasseh Sogavare, in Honiara, Solomon Islands
Dr Bermejo and Solomon Islands Family Planning Association (SIPPA) President, Charles Meke, presented on the work of IPPF and SIPPA on the ground.
Dr Bermejo reiterated that both SIPPA and IPPF are here to ensure more people have access to sexual and reproductive health (SRH) services and look forward to working closely with and supporting the Solomon Islands Government in this endeavour. 
SIPPA President, Charles Meke, said:
region
East and South East Asia and Oceania
Related Member Association
Solomon Islands Planned Parenthood Association

"Though IPPF has continuously supported SIPPA both financially and with technical support in reaching a wide number of people, we still need the Government's support to ensure that even more people have access to healthcare throughout the nine provinces of Solomon Islands."

Prime Minister Sogavare expressed his desire to support sexual and reproductive health and rights and SIPPA's work in the Solomon Islands, congratulating SIPPA for the amazing feat of reaching 70,000 people with services, 10% of the country's population. He also acknowledged the challenges of reaching those living in remote areas and the cultural traditions and practices which can be a barrier to access. 
Prime Minister Sogavare further recognized young people as key to moving sexual and reproductive health and rights forward and supported SIPPA's efforts to reach young people with knowledge and services, stating: 

"We are doing this for the health and survival of the next generation"

Also present at the courtesy call was SIPPA Executive Director Ben Angoa, IPPF ESEAOR Regional Director, Tomoko Fukuda, Pacific Director of Programmes Chris Golden and Deputy Director Humanitarian Robyn Drysdale.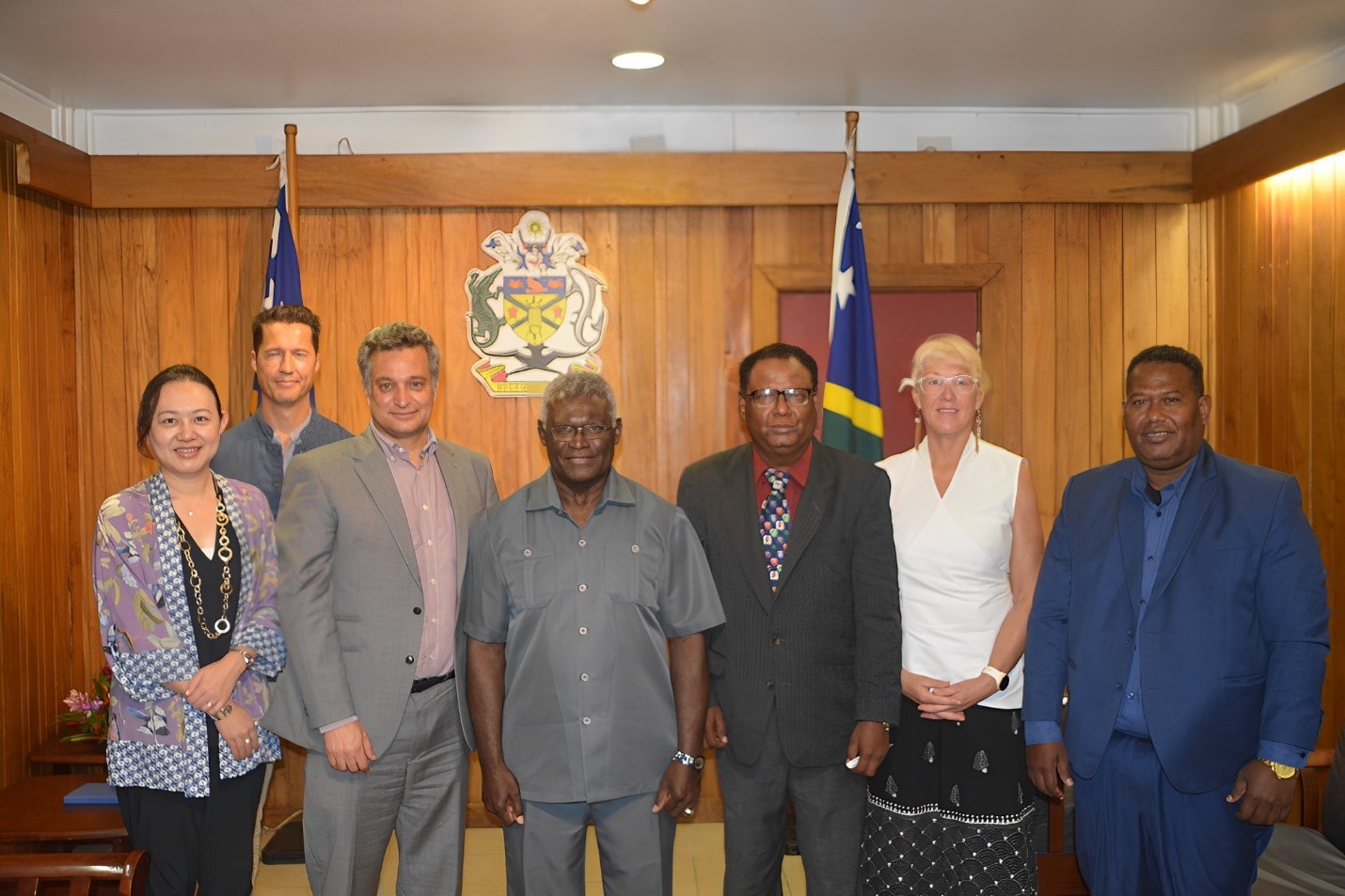 From Left: Tomoko Fukuda, IPPF ESEAOR Regional Director; Chris Golden, Pacific Director of Programmes (IPPF SROP); Alvaro Bermejo, IPPF Director General; Honorable Manasseh Sogavare, Solomon Islands Prime Minister; Charles Meke, SIPPA Board President; Robyn Drysdale, Director of Humanitarian (IPPF); Ben Angoa, SIPPA Executive Director