Amran is a small city about fifty kilometres north-west of Yemen's capital, Sana'a. It is one of the poorest areas in the country, with extremely low health indicators. 
More than 58,000 internally displaced people are living in Amran, according to one report from the Task Force on Population Movements. This is the highest number of displaced people in the country. 
The Yemeni Association for Reproductive Health (YARH) is IPPF's accredited partner on the ground. Through them IPPF is prioritizing health access for women and girls, especially for those who are pregnant. YARH is also providing essential life-saving services to vulnerable groups. These people are at risk of sexual violence and fatal illness and diseases.
YARH, with Yemen's Ministry of Public Health and Population, deployed a mobile medical team to Amran between September and November 2016. They treated approximately 600 internally displaced people, more than two-thirds of them women, who mostly received pre and postnatal care, counselling, contraception and essential medical treatment. 
The mobile team was made up of a female medical doctor and two midwives, two coordinators and a driver. They targeted displaced people in three remote districts: Khamir, Raydah and Kharif.
With support from UNFPA and the Yemeni Women Union, we distributed a total of 1,000 dignity kits in Yemen. We also provided clean delivery kits to pregnant women in need.
A low take up of family planning among these women is due to both a lack of awareness of and access to reproductive health services. In our raising awareness sessions we placed great importance on child spacing and how this can improve maternal and child health. We also reached just under 2000 people in displaced communities, with information on breastfeeding, nutrition and hygiene.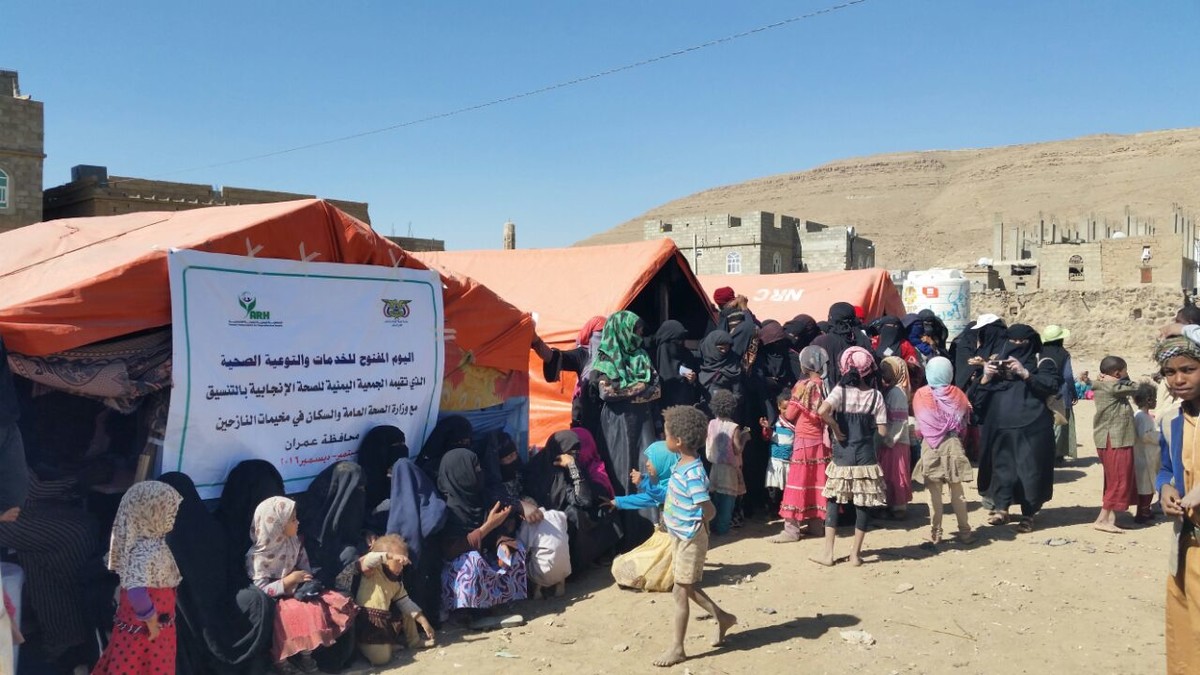 In other initiatives on the ground, YARH is also working together with people living with HIV and up-skilling service providers on delivering contraceptive implants. Complementing these activities are empowerment projects youth leadership programmes to increase access to comprehensive sexuality education.
Conditions are extremely tough – and dangerous – but we remain committed to serving the people of Yemen and doing all we can for their sexual and reproductive health.
Related Member Association
Yemeni Association for Reproductive Health