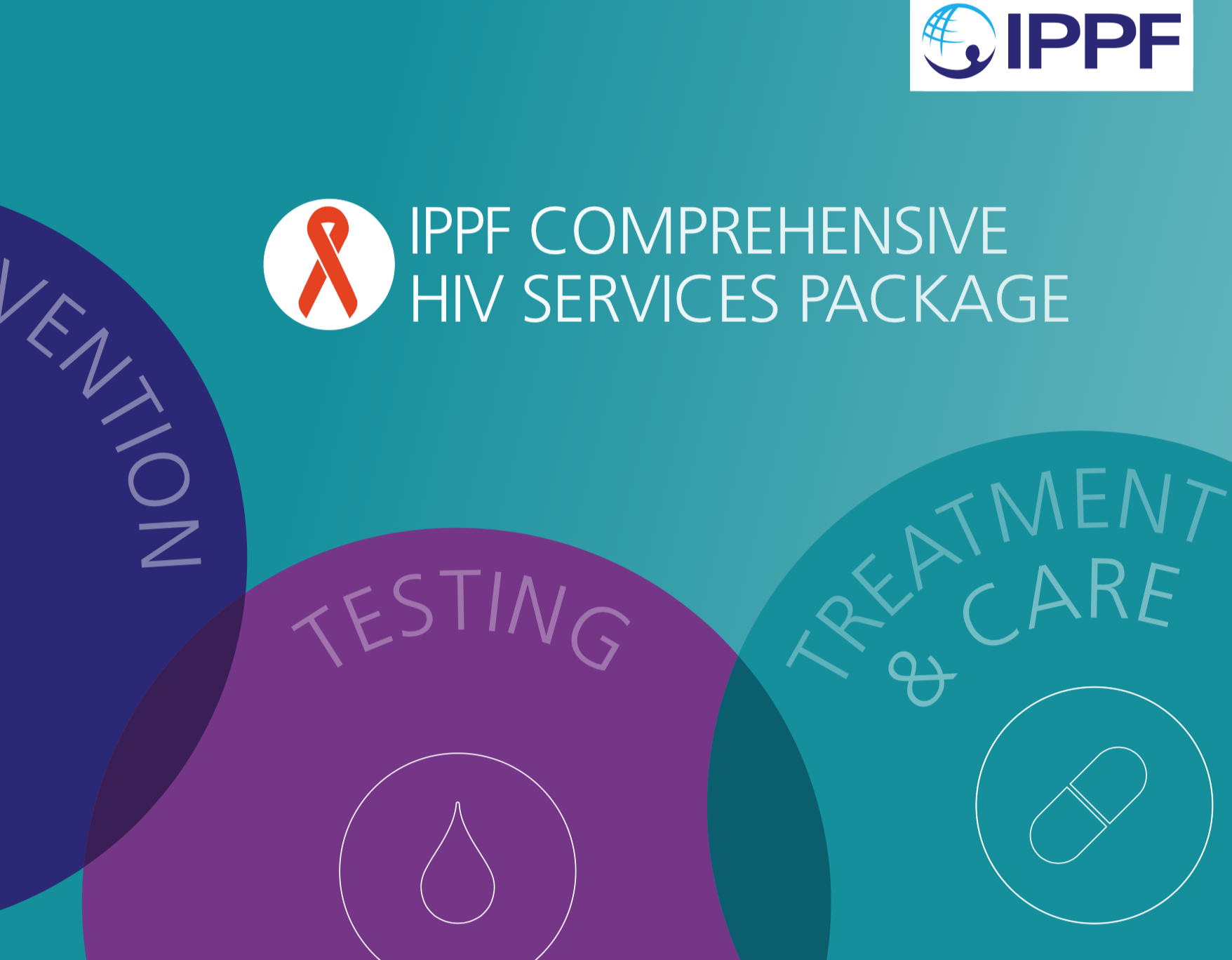 A comprehensive approach to sexual and reproductive health and rights (SRHR) requires the inclusion of HIV. This is even more critical following the recent Evidence for Contraceptive Options and HIV Outcomes (ECHO) Study, which highlighted the urgent need to expand HIV prevention, STI services, and contraceptive choices in the broader context of providing sexual and reproductive health (SRH) services.
This guidance is designed for use by IPPF Member Associations to strengthen and define a comprehensive package of services for HIV prevention, testing, treatment and care. With new evidence and updated global guidelines, this guide specifically focusses on services with the aim to give updated information on nine recommended service components across the prevention to care continuum.
By providing and enabling services along the entire prevention to care continuum of services, the aim is to reach those who are HIV negative with prevention interventions to support them to stay negative over time, and to diagnose, link and retain those living with HIV into treatment and care for sustained viral suppression.