"After the earthquake, there were so many problems. So many homes were destroyed. People are still living in temporary homes because they're unable to rebuild their homes." Pasang Tamang lives in Gatlang, high up in the mountains of northern Nepal, 15 kilometres from the Tibetan border. It is a sublimely beautiful village of traditional three-storied houses and Buddhist shrines resting on the slopes of a mountain and thronged by lush potato fields. The 2000 or so people living here are ethnic Tamang, a people of strong cultural traditions, who live across across Nepal but particularly in the lands bordering Tibet.
The earthquake of 25 April had a devastating impact on Gatlang. Most of the traditional houses in the heart of the village were damaged or destroyed, and people were forced to move into small shacks of corrugated iron and plastic, where many still live.
"Seven people died and three were injured and then later died," says Pasang. These numbers might seems small compared to some casualty numbers in Nepal, but in a tightknit village like Gatlang, the impact was felt keenly. Hundreds of people were forced into tents. "People suffered badly from the cold," Pasang says. "Some people caught pneumonia." At 2240 metres above sea level, nighttime temperatures in Gatlang can plunge.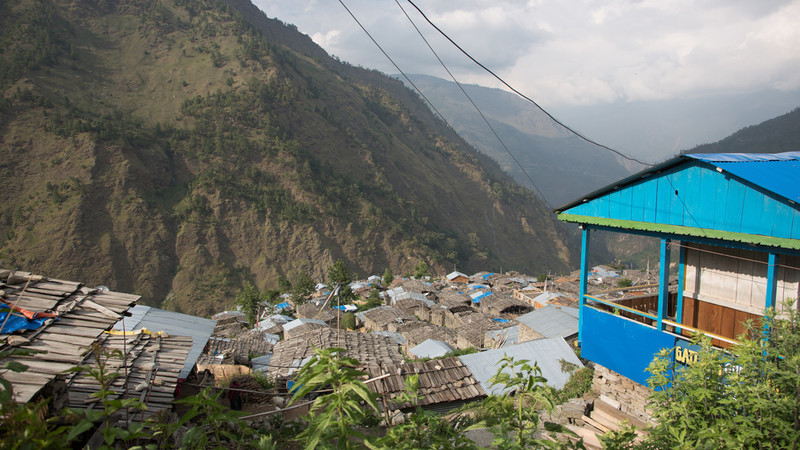 Pregnant women fared particularly badly: "They were unable to access nutritious food or find a warm place. They really suffered." Pasang herself was badly injured. "During the earthquake, I was asleep in the house because I was ill," she says. "When I felt the earthquake, I ran out of the house and while I was running I got injured, and my mouth was damaged."
Help was at hand . "After the earthquake, there were so many organisations that came to help, including FPAN," Pasang says. As well as setting up health camps and providing a range of health care, "they provided family planning devices to people who were in need."
Hundreds of families still live in the corrugated iron and plastic sheds that were erected as a replacement for tents. The government has been slow to distribute funds, and the villagers say that any money they have received falls far short of the cost of rebuilding their old stone homes. Pasang's house stands empty. "We will not be able to return home because the house is cracked and if there was another earthquake, it would be completely destroyed," she says.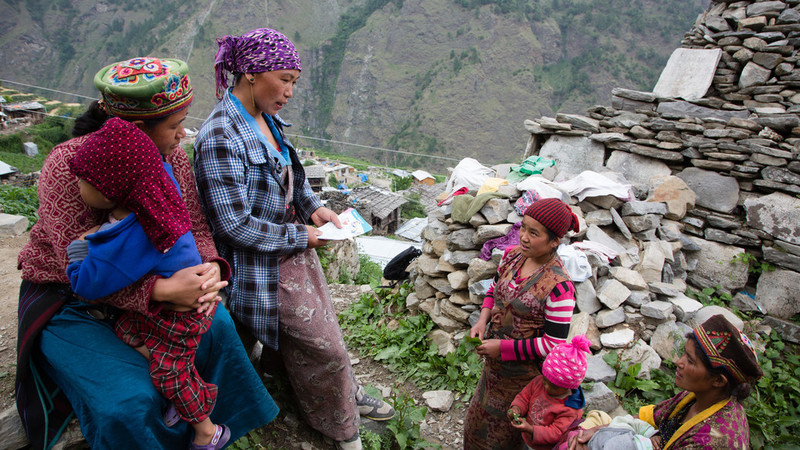 Since the earthquake, she has begun working as a volunteer for FPAN. Her role involves travelling around villages in the area, raising awareness about different contraceptive methods and family planning. Volunteers like Pasang perform a crucial function in a region where literacy levels and a strongly patriarchal culture mean that women marry young and have to get consent from their husbands before using contraception. In this remote community, direct contact with a volunteer who can offer advice and guidance orally, and talk to women about their broader health needs, is absolutely vital.
Subject
Gender equality, Emergencies
Related Member Association
Family Planning Association of Nepal