"When the earthquake struck, I was on the sixth floor of my family's house, with my son. For 15 or 20 minutes, I couldn't do anything. I tried to open the door but I couldn't: I was trapped." Rita Chawal is 32 years old and married with a small son, who was four at the time of the earthquake. They lived together with 15 other members of her husband's family in one of the tall, traditional houses that line the streets of Bhaktapur, an ancient temple city 15 kilometres from Kathmandu.
The earthquake caused extensive damage to the city, bringing down old brick houses, shops and schools, and destroying some of the medieval temples in the network of squares that make up the city's historic centre. The entire back of Rita's house collapsed.
"Eventually, we managed to come down from the sixth floor, but once we got to ground level, we saw that many houses had collapsed," she says. "It was really terrifying seeing those scenes. Nevertheless, we managed to cross over the demolished buildings and get to the public football grounds, where we stayed together and lived in tents."
Sexual health and the menstrual needs of women and girls tend to be neglected by aid organisations in the aftermath of natural disasters. One problem is that WASH (Water, sanitation and hygiene) response tends to be coordinated and designed by men, who can more easily overlook women's needs. This is why organisations like FPAN are so vital in frontline response after disasters.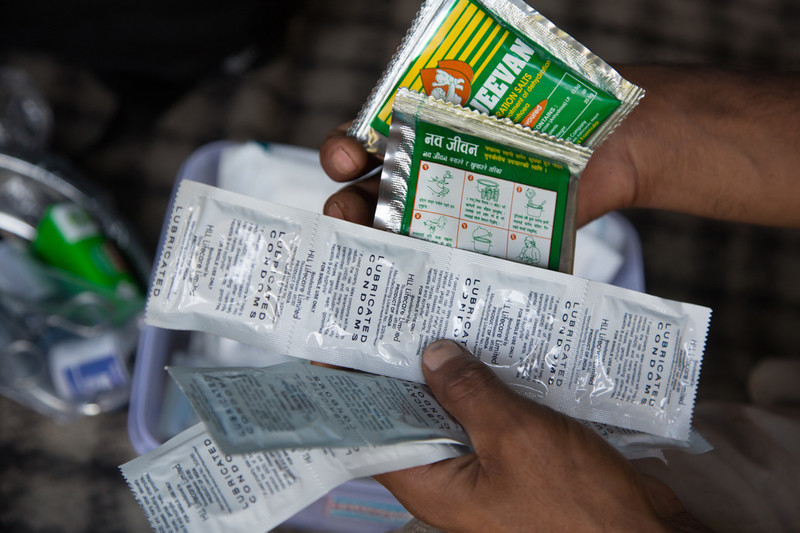 "After the earthquake, family planning services stopped for a few days," Rita explains. "But after that there were health camps [run by FPAN] that distributed dignity kits and family planning devices. I received dignity kits [sanitary pads etc] from them."
Rita was so moved by the suffering around her and so inspired by the work of FPAN and other NGOs, that, after attending to her own and her family's needs, she began working as a volunteer distributing dignity kits to women and girls living in tents.
FPAN services are vital, both during emergency response and in normal life. Rita says the fact that FPAN community mobilisers and volunteers can mediate well between local people and the health services, and articulate their needs, makes them unique in Nepal. "The activities that FPAN are doing are really good," she says. "I and the women in this community really want FPAN to continue their services because they are the best ones we get. We are really worried they might stop."
Related Member Association
Family Planning Association of Nepal