Providing more than just one service to the community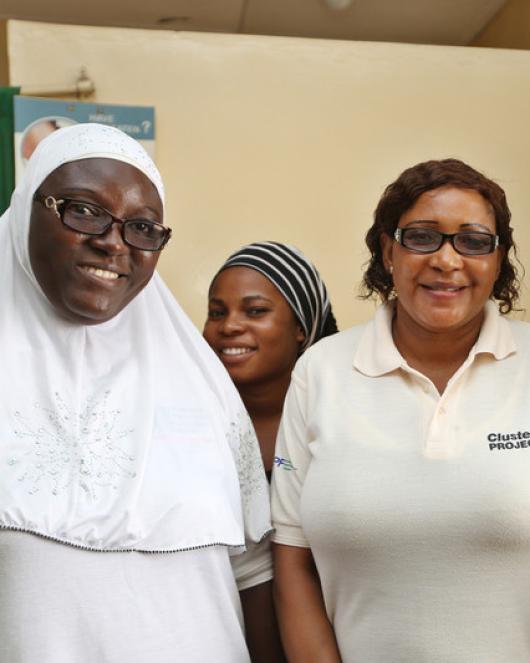 "As a child I loved the medical profession so much. I always wanted to go with my aunt to the hospital for her antenatal check-ups. The neat and well-tailored uniform of the health workers always caught my eyes. And I knew one day, I would be wearing one of those uniforms serving my community."
Latifat Balogun explains how her childhood experiences led her to decide to train and work as a Community Health Extension Worker with the Planned Parenthood Federation of Nigeria (PPFN), where she has worked for 20 years.
She plays an integral part in delivering a wide range of services to women in her community. Here she is about to treat Zainab Akinsola, 52-years-old, who is waiting to have cervical cancer screening during a PPFN outreach programme at the Eni Ayo clinic in Ibadan, South West Nigeria.
As a result of the strong integrated service delivery, non-contraceptive services increased from 42,700 in 2014 to 226,000 in 2015.
Latifat's colleague, Adeyinka, is a faith-based health worker who encouraged a friend to undergo cervical cancer screening. "I counselled her and she went for screening, not knowing that she was going to test positive. If it wasn't for PPFN she might have died of cancer. I so nearly lost a friend. So I cannot forget that day. But now my friend is bouncing up and down, so excited about the project! During our last outreach she brought so many people."
The team
Read more about the team behind Nigeria's amazing success