Two years after the earthquake that struck Nepal in April 2015, the village of Gatlang in the country's mountainous north still lies in partial ruin. The houses here are built from enormous slabs of local stone, carved windows and doors, and roofs of stacked wooden planks. They face east towards the rising sun, their facades bedecked in intricate wooden carvings patterns linked to the ancient Buddhist culture of the Tamang people. Today, most of these houses lie in ruin, emptying the heart of the village of people, with most moving to temporary shacks on Gatlang's fringes.
Kopila Tamang is a 24-year-old farmer and mother to two young boys. Her husband, Nakul, works as a lorry driver and is often away. "When the earthquake struck, I was working in the fields," she says. "If I had been at home, I would have died."
Kopila's house – or what remains of it – lies at the centre of old Gatlang, on a street of traditional houses that have either entirely collapsed or are uninhabitable due to cracks and structural damage. Piles of stone and wooden cross beams are strewn in what was once a thriving village street.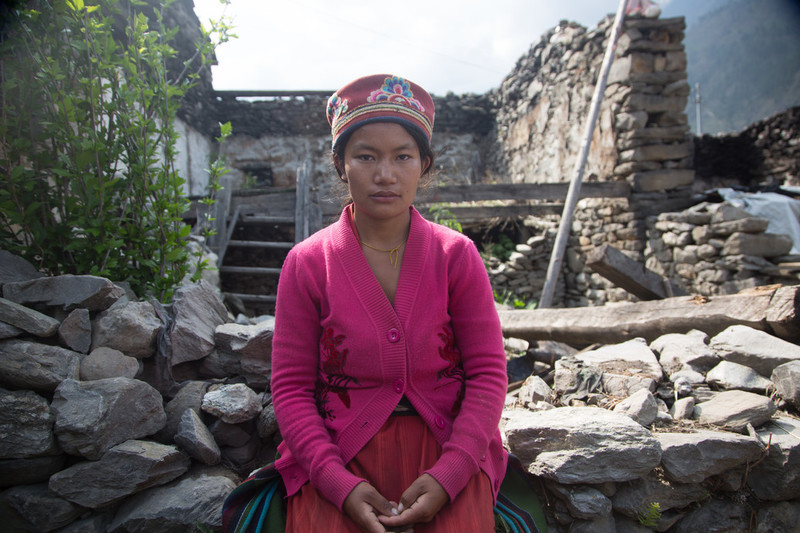 Like many families here, Kopila and her husband and boys have moved into a small shack built from corrugated iron and plastic. This was meant to be a temporary solution, but two years later, they are still living in it, unable to afford the enormous cost of rebuilding their old home. "It needs lots of money," she says. "I don't know when we will have the money to build this home again."
FPAN provided emergency health support to families like Kopila's in the weeks and months after the earthquake. Mobile health camps offered medicines, health check ups, dignity kits, family planning, antenatal checks and other vital services.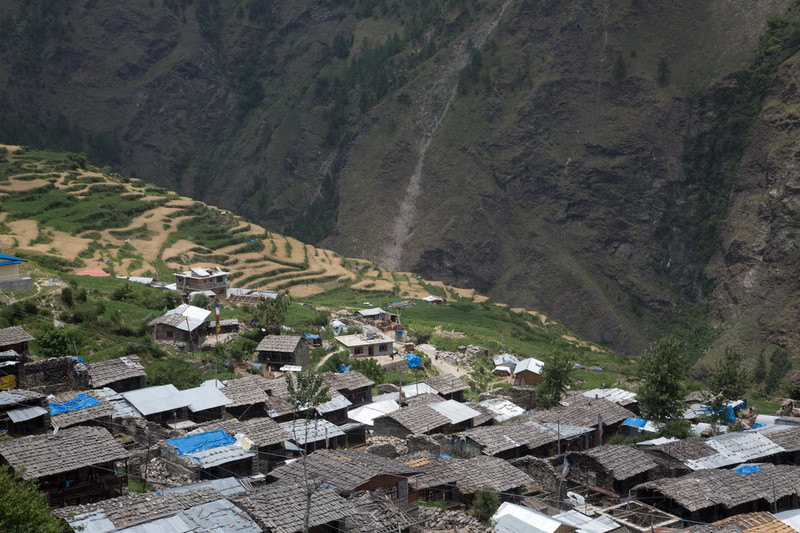 These days, Kopila gets regular advice from Pasang Tamang, the FPAN reproductive health female volunteer in the village. Kopila had suffered after the birth of her last child. "I didn't menstruate for eight months, and then after that I started using the [contraceptive] injection," she says. "But there were some side effects: I started menstruating twice a month." She then went to a mobile health camp run by FPAN and started using the intrauterine coil. "After that, my menstruation went back to normal," she says. In a village scarred by the earthquake, access to family planning has brought some much needed stability and relief to Kopila and her small family. "FPAN provide different services and knowledge: I have come to know that having more children can bring suffering, because it's not enough to just feed children, they must be educated too" she says. "A small family is a happy family."
Subject
Contraception, Emergencies
Related Member Association
Family Planning Association of Nepal