The best way to reach young people, health workers in Cameroon have found, is through other young people.
The under 25s in Cameroon are more likely to require contraception or abortion than any other age group according to the Cameroon National Planning Association for Family Welfare (CAMNAFAW), but are also some of the least informed and most marginalized users of the health system.
Between January and June 2018, 83% of clients at CAMNAFAW seeking contraception and 79% seeking abortion were from the under 25 age bracket.
Working with young people in mind
To meet this need, young staff and volunteers are recruited with the express aim of making clients close in age more comfortable, and CAMNAFAW's clinics have extended opening hours to work around apprenticeships and university schedules.
Solange Ngo Bikai, a nurse at Mimboman clinic in Yaoundé, started working there aged just 24, and is now 30. She has worked tirelessly to persuade young people in the densely populated suburb to come and talk to her if they face any issues relating to their sexual health.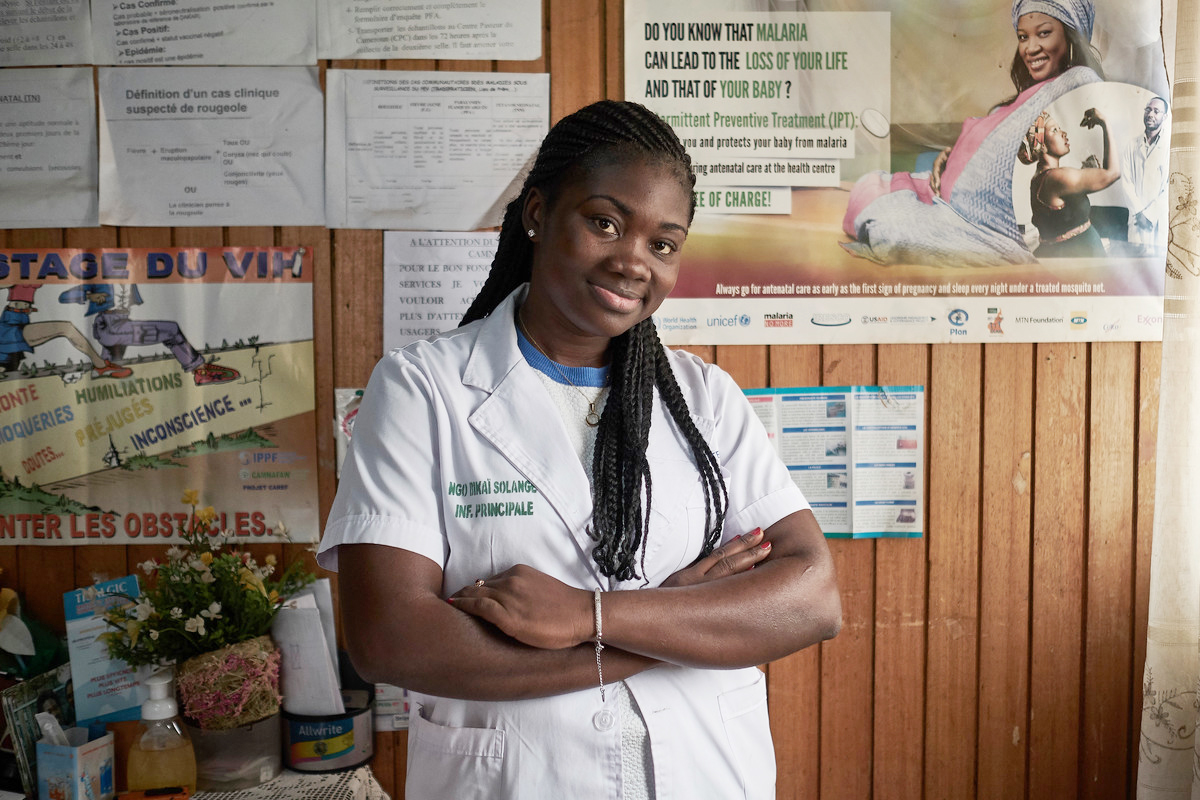 "We do a lot of community outreach. When a young person arrives here, they have so many questions, and there are still many taboos," she said, as the waiting room slowly filled up on a weekday morning.
"Before they arrive, they have a lot of prejudices about contraception, so we talk it through and explain all the different methods. Some of them have been told that taking contraception makes you infertile, so we have a lot of work to do," she continued.
Debunking myths with information
Debunking myths and informing young people of the merits of the contraception is also the driving force behind the Youth Action Movement (YAM), a group of young volunteers who hold events for students, apprentices and disabled youth in Cameroon.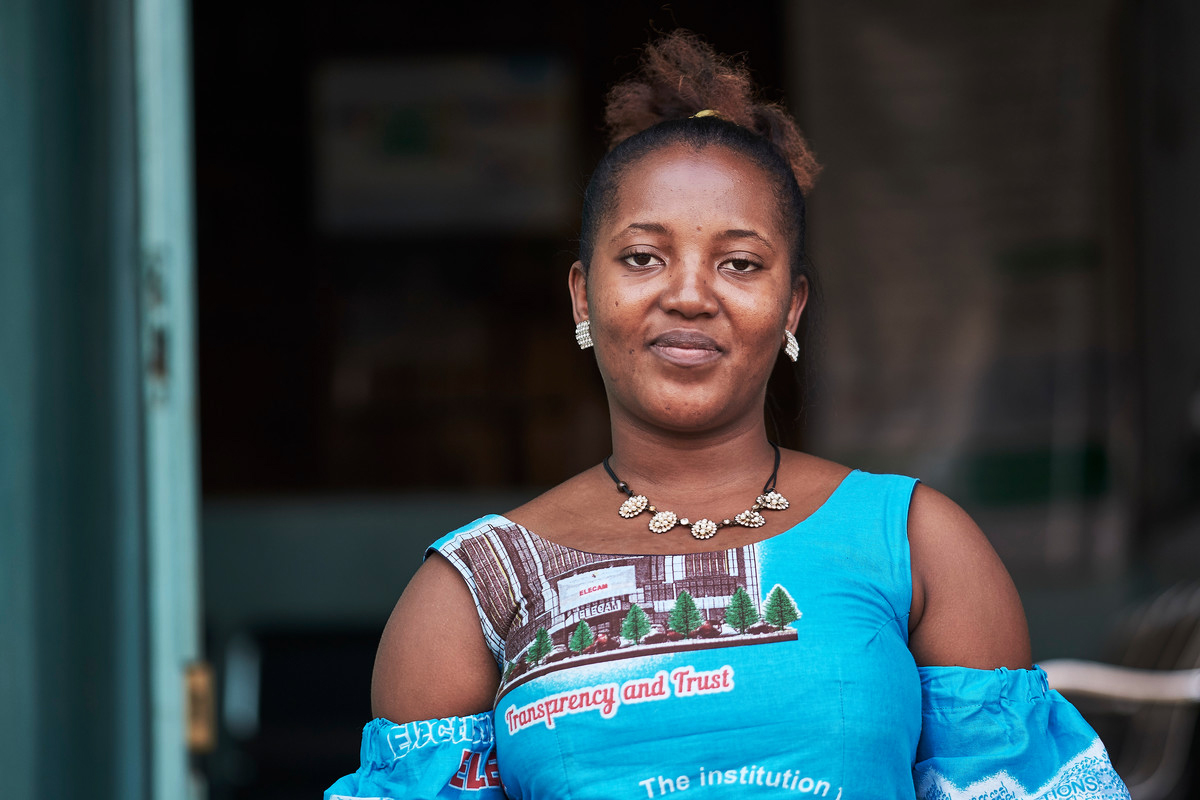 "We hand out condoms and we try to raise awareness about STIs. Then we try to get them on board as members," laughed Rosa Joyce Ayong Tchonang, a youth representative and advisor to CAMNAFAW's national board.
Rosa spends her evenings doing everything from accompanying teenagers to help tell their parents they are pregnant, to warning footballers against the dangers of counterfeit drugs used to treat sexually transmitted infections.
Unsafe abortion
In Cameroon, strong messages about abstaining from sex until marriage are delivered from the pulpit and the family dinner table, while the law restricts abortion in almost all cases.
This combination pushes many young women to lie about unintended pregnancies for fear of shaming their families or being forced out of education, and then to attempt unsafe abortion with a cocktail of drugs or household products.
"She will try to end the pregnancy herself and end up in the clinic with a lot more complications than would have originally been the case. She will arrive bleeding heavily and in a terrible state," sighed Salange. Counselling and the offer of contraception with post-abortion care limit the number of return cases, she added.
Social networks & sex education
Jacqueline Siego-Foudie, the 22-year-old National President of the YAM, emphasized the need for a 21st-century approach to sex education, relaying her safe sex message through WhatsApp and Facebook as well as through physical meetups.
"We make a lot of use of social networks. We have a few different Whatsapp groups, with separate ones in all the different regions of Cameroon where we work, as well as a group of national volunteers," she explained.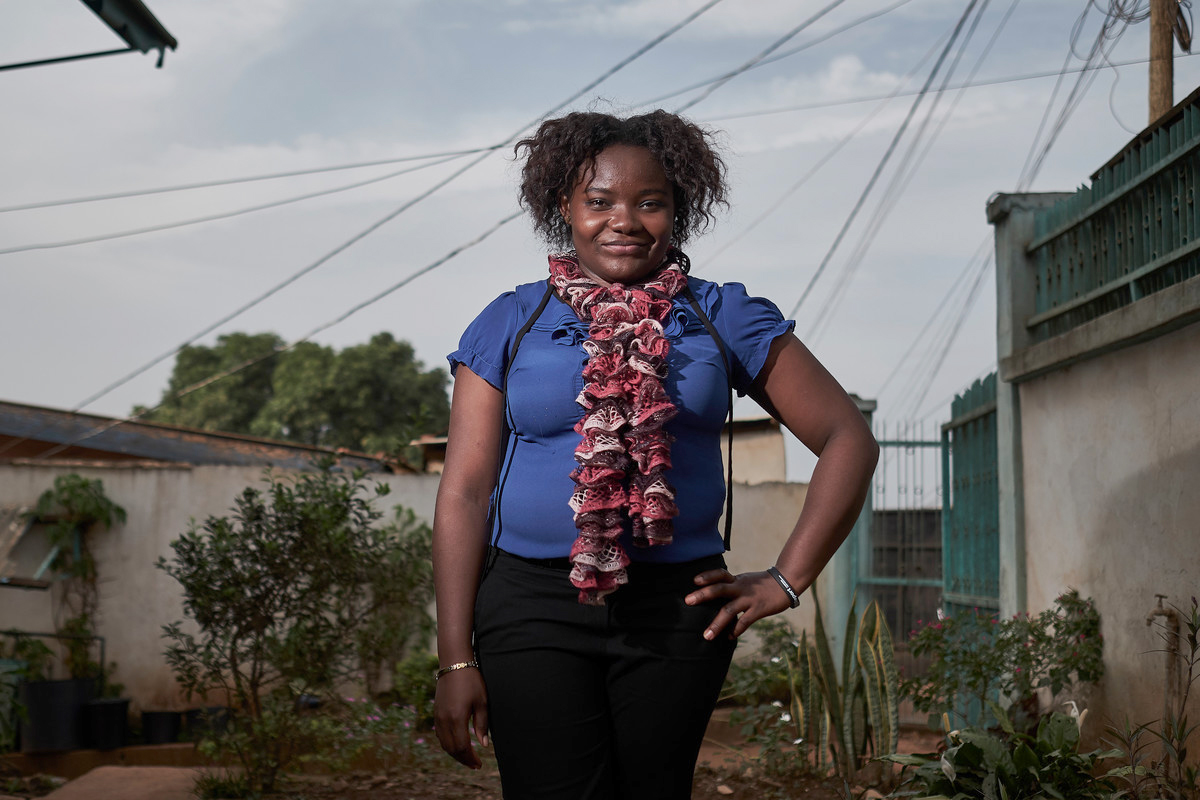 "There is also our Facebook page, where every Wednesday we broadcast a show with a different theme -- last week it was female genital mutilation," she added.
Her crowning achievement was training 30 social influencers to relay messages about safe sex and how to seek help for unwanted pregnancies and infections. In common with many countries, Instagram influencers are the new rock stars in Cameroon, and have a cult following among many young people.
Social networks, Jacqueline added, offered a new and more private way for young people to ask burning questions about sex and their changing bodies, helping to close the information gap that has given Cameroon one of the highest maternal mortality rates in the world, and to tackle stubbornly high rates of HIV infection.
Related Member Association
Cameroon National Association for Family Welfare