An early start to the day
On a typical day in the working week, Chariette Socgnia Nguepi is up before dawn to prepare for the long hours ahead. As a peer educator for CAMNAFAW (Cameroon National Planning Association for Family Welfare), Chariette acts as a spokeswoman for the association and its clinics, and as a conduit for accurate sexual and reproductive health information among all layers of society. She also holds down a full-time job as a phone counsellor for young people, juggling shifts at a call center with organizing sexual health information sessions in her community.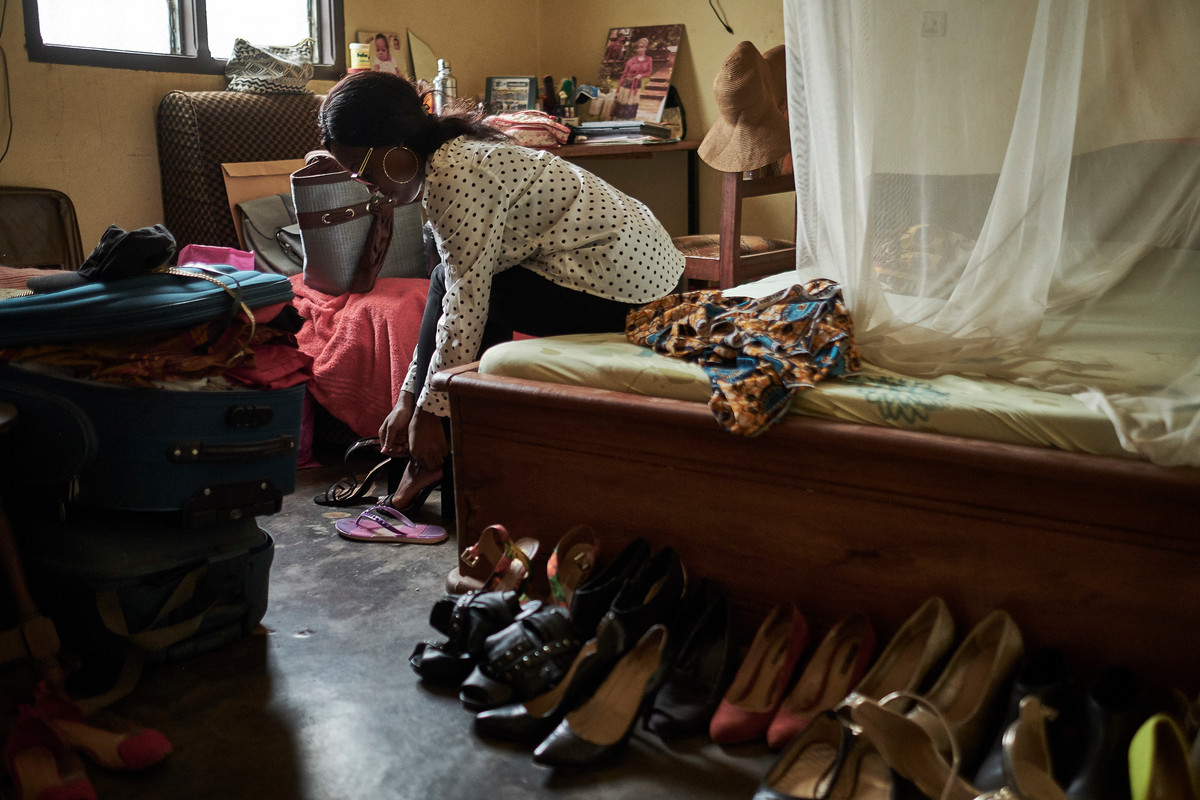 Chariette will hop onto the bus at 6am for the battle through Yaoundé's gridlocked traffic, before settling in for a long list of calls from young people worried about HIV, pregnancy, and violent partners by 7am. After a quick lunch, she may attend board meetings at CAMNAFAW's headquarters downtown, or begin setting up an afternoon session in a school or youth center.
"We have the task of awareness-raising among the population. Chariette explained. "Most young people, from the age of 12 onwards, are sexually active in Cameroon [so] we have to give them sex education."
Working to overcome misinformation & confusion
Misinformation from community elders, other school students and social networks all contribute to young people's fear and confusion about sexual matters. It is Chariette's job to provide them with accurate information, to talk through the different contraceptive methods available, and to refer young people to CAMNAFAW's two clinics in Yaoundé in the event of early pregnancy, sexually transmitted infections and for contraceptive needs.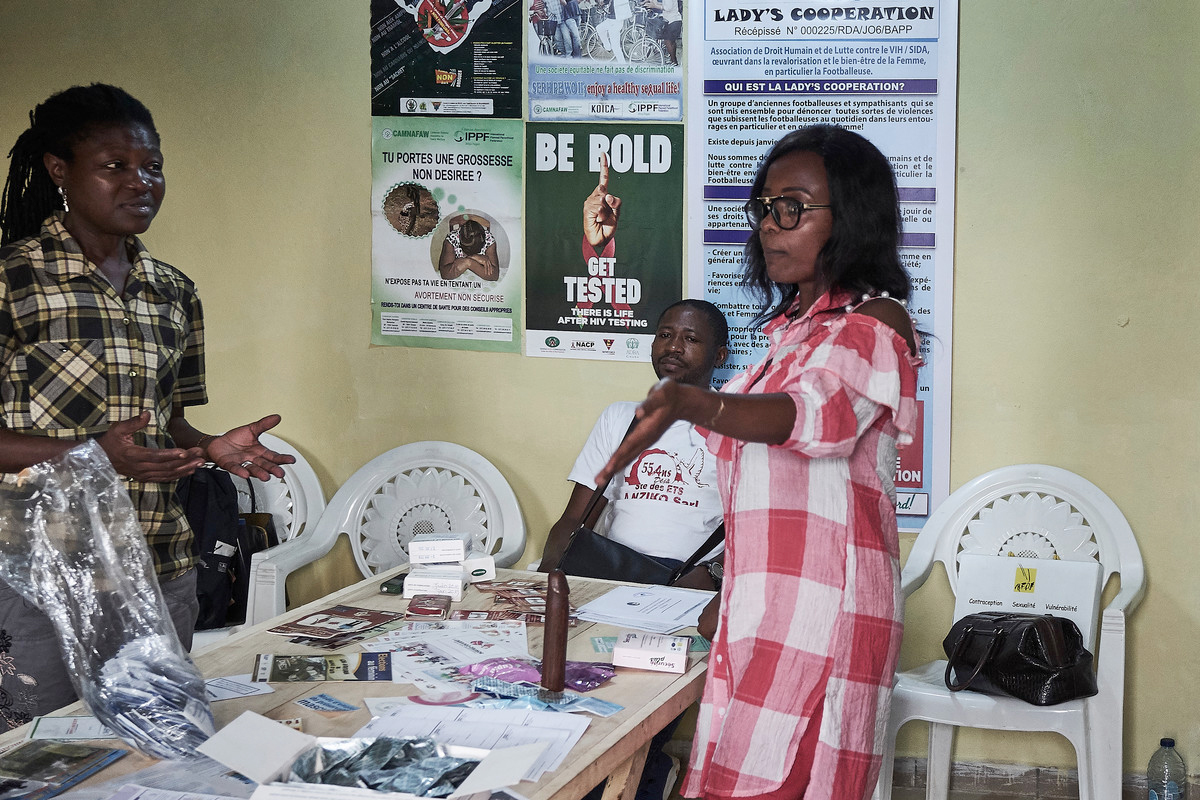 "We give them statistics and show them real-life cases to help them understand. They can meet young women just like them who have had abortions," she added, expressing her hope that her work will dispel some of the taboos that cling to sex and abortion care in Cameroon.
Gertrude Zouakeu Noutcha, a neighbor, started casually attending Chariette's information sessions a little more than a year ago, only to be gripped by the realization she was putting herself at risk.
Inspiring others to act
"When I started attending her sessions I was in a bit of an unstable relationship. My life was chaotic. My boyfriend didn't like using protection and we told each other that as we loved each other we weren't taking any risks," Gertrude said. She had previously had a sexually transmitted infection and was not entirely sure how, and began turning over in her mind how an unintended pregnancy might force her to give up studying English at university.
"I tried to talk to my boyfriend but he didn't want to hear about it, especially about using condoms. I asked for a private session with Chariette for him, and she spoke to us both and he finally understood," she recalled. "Today we have a much more stable sex life and we aren't running those risks anymore. He learned how to use a condom."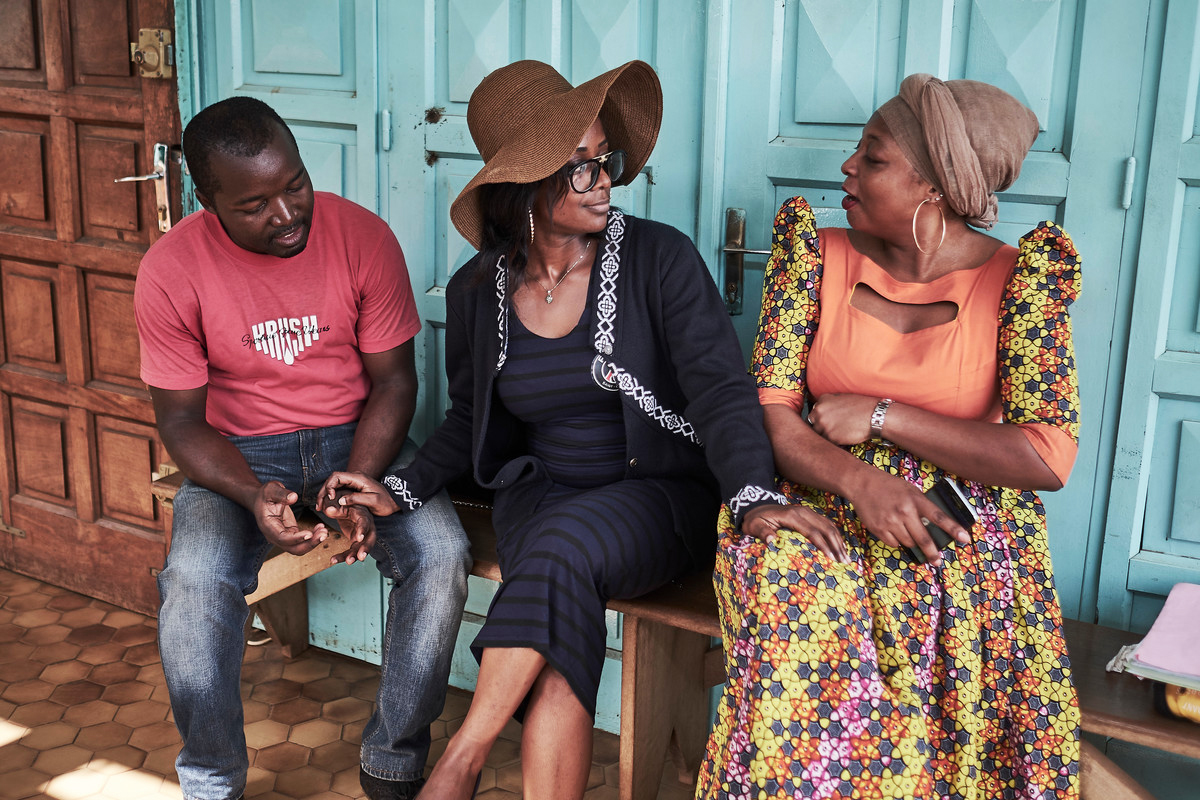 The information sessions allowed Gertrude to act fast when a friend attempted an abortion with a cocktail of drugs, putting herself in a life-threatening situation.
"She was bleeding everywhere. I remembered that Chariette told me about the CAMNAFAW clinic, so I called her and asked how she could be admitted. She was able to receive post-abortion care quickly, but if I hadn't known Chariette I don't know what would have happened."
Reaching men & boys
Chariette's outreach does not only touch women. Hervé Tchuigwa Djiya, a 32-year-old economics student, recalls the first time meeting her in a locker room following a football match, as she attempted to recruit young men to her cause.
"We were all men but she wasn't intimidated and she handled the stupid jokes well," he recalled. They stayed in and out of touch for a couple of years, until the day he needed her help.
"One day I realized I had a sexually transmitted infection. It's a little taboo and I didn't want to talk about it. I bought some drugs at the local market but they didn't have any effect. I called Chariette and we discussed what had happened. She told me to come to the CAMNAFAW clinic and I did, where I spoke about my problem and they gave me proper drugs to get rid of it," Hervé continued.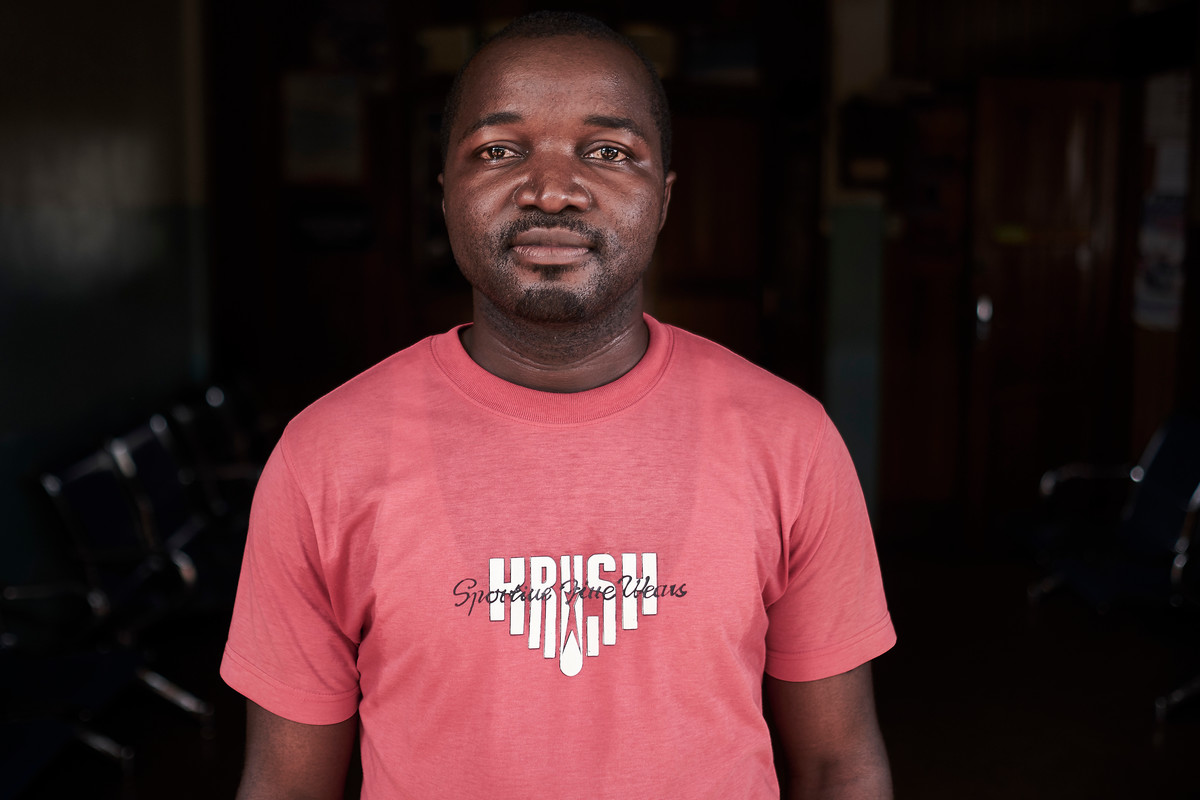 Remembering the tough time his peer educator had experienced among the football players, and buoyed by his positive experience, he vowed to start educating men himself on the unwanted outcomes of unsafe sex.
"That day, I decided to become a peer educator. There are a lot of guys who are suffering but too scared to speak out. Above all, men are scared of talking about STIs," he noted.
Hervé now works in schools and with youth groups, but especially with sports teams. "I speak about pregnancy as well. It's the guys who push women to have sex without a condom and also to have an abortion afterwards. I help to raise awareness of why we have to protect ourselves."
After changing the attitudes of so many young people, she said, Chariette now wants to target their parents, and encourage more dialogue in Cameroonian homes about sex. "They are the ones who should be talking to their kids!" she said, clearing up condoms and pill packets from the last session of the day, and preparing for the long ride home.
Subject
Comprehensive Sex Education
Related Member Association
Cameroon National Association for Family Welfare