An interview with Nino Tsuleiskiri, Executive Director of Association HERA-XXI, on the impact of COVID-19.
How has Georgia been affected by coronavirus/COVID-19?
By the end of the January, Georgia implemented procedures to address COVID-19. The first case in Georgia was confirmed on 26 February, and in March schools and education institutions were closed, borders were closed, and all institutions and companies started teleworking. Everything was closed except for grocery stores and pharmacies. The prime minister declared a state of emergency and from 30 March enacted a curfew.
According to 17 April official statistics, the number of all confirmed cases are 370 and there have been 3 deaths.
What impact is coronavirus having on sexual and reproductive health services?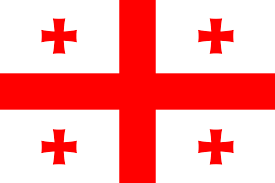 The Georgian government have put in a lack of measurements to guarantee people's safe and timely access to essential sexual reproductive health services, goods and information.
At the same time, ultra-conservative parties are using the COVID-19 pandemic and the public health crises to strengthen their influence on society. They are distributing messages that stigmatize contraceptive usage and accessibility to safe abortion, using slogans such as "COVID-19 is the answer from god on abortion".
Women and girls face significant restriction in safely accessing essential sexual and reproductive health services, particularly safe abortion care, post abortion care, contraceptives and emergency contraceptives. Such discriminative attitudes impact individuals in an already stressful environment. In particular, the impact can be seen on women living in poverty, internally displaced people, and women at risk of sexual and gender-based violence (SGBV). Many medical facilities and services are now working in accordance to an emergency schedule because of COVID-19 restrictions.
Which services have been hit the worst?
We have active communication with our partner clinics in four regions of Georgia. All of them are sexual and reproductive healthcare service providers. According to them, all services are available but they have had to change the way they are delivered. They have added safety procedures which includes pre-registration of patients, all sanitary procedures are in place, and doctors work on a preplanned schedule. Distribution of free contraception for vulnerable groups are provided. Association HERA-XXI manages the stock of contraception and have regular communication with partner clinics to ensure their continuity of service provision.
What impact has there been on abortion services and post-abortion care?
According to the information of our partner clinics, abortion services are provided without any obstacles or restrictions. However, we were informed that the number of women who seek abortion care has decreased.
Have you seen an increase in SGBV, and what are you doing to try to help women who are affected by it?
Demand for legal counseling for SGBV services has increased, and domestic violence issues have become a more frequently asked topic in our counseling sessions. It's quite common for family duties at home to fall on women and girls, which is an additional stress and burden for them. Also, a lot of women have lost their official paid jobs, which means they will be confined to their homes along with their abuser. To combat some of these issues, we are preparing informational articles and infographics for the general public, and disseminating information to targeted population through social media.
Are frontline staff still able to go into the community?
Due to curfew and state emergency, all citizens are asked to stay home. Considering the situation, face-to-face communication has reduced, but we still have close online communication with community leaders and social workers They continue to provide information about online counseling and online consultation services of HERA-XXI.
What will you be doing to keep providing services to people in Georgia?
Association HERA-XXI provides telemedicine services, consultations and legal counseling services.
Reproductive health specialists and gynaecologists provide free online counseling for clients and address the questions on modern methods of contraception, family planning, pregnancy, safe abortion, sexually transmitted infections and their prevention, sexual behaviour and more. We have recently added issues related to COVID-19 and pregnancy from delivery to breastfeeding. The service is completely free and confidential.
Our online legal counseling on sexual and reproductive health and rights are provided by a lawyer. The counseling addresses the right to health, confidentiality and high quality service delivery, women's rights and wellbeing, sexual and domestic violence. With COVID-19 we promote counseling on SGBV to protect and support isolated women from partner and domestic violence cases.
To answer the ongoing challenges during this pandemic we have additional online consultations, and we are also organizing delivery of contraception to targeted populations, such as young people who are in need.
Additionally, we actively use educational web pages on sexual and reproductive health and rights for parents and teachers through our digital online learning platform.
Can you tell us about any innovative measures that have been introduced in Georgia to provide services in a different way than usual?
Association HERA-XXI developed a youth-friendly environment and approaches 10 years ago. We introduced innovative services for teenagers, boys and girls from rural and remote areas, for young key population, students and young women and men. In order to make these services affordable, accessible and safe, online digital platforms were developed and adapted for online sexual and reproductive health (SRH) services and legal counseling on SGBV. Due to COVID-19, HERA-XXI developed additional telemedicine services, online counseling and consultations on family planning, and contraceptive provision for vulnerable youth and women in emergency situations.
What message do you have for people and your staff in Georgia when it comes to SRH services and coronavirus/COVID-19?
Women, children and youth, in all of their diversity, have the need and right to access SRH services especially during a crisis. Family planning services and the delivery of contraception must be treated by the government as a life-saving intervention during crises. We also want continued access to the full range of SRH information that directly impacts women and girls' ability to exercise their right to determine their fertility and to maintain their health.
Related Member Association
Association HERA XXI - Georgia