An interview with Bojan Jovanovski, Executive Director, HERA (Health Education and Research Association) in North Macedonia, on the impact of COVID-19
How has North Macedonia been affected by coronavirus/COVID-19? 
As I write on 30 April, North Macedonia has registered 1,600 cases of COVID-19, and 60 people have died. The death rate of the number of infected people is around 5% and so far, North Macedonia has one of the highest mortality rates in the Balkan region. 
The country has been under lockdown since mid-March. Nurseries, schools and restaurants were the first to close and people were advised to work from home where possible at the same time. Only supermarkets and pharmacies are operating on a daily basis.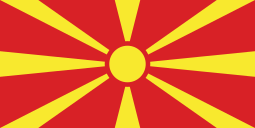 North Macedonia was put under curfew from the end of March/beginning of April, when the President declared an emergency state. During the week, the curfew initially started at 4pm (although that has now been extended to 7pm) and ends at 5am. At the weekend, the curfew starts on Friday at 4pm and lasts until Monday at 5am. During the Easter holidays we had the biggest curfew which lasted for 86 hours. 
In the last two weeks we have started to see the new cases of COVID-19 decreasing and the Government has announced it will start to ease movement restrictions in May and relax the curfew. At the moment it is obligatory for people to wear masks in closed spaces and to respect social distancing of two meters. Three people are now allowed to be together in a group, but there is no information when schools will reopen. 
What impact is coronavirus having on sexual and reproductive health (SRH) in North Macedonia?
Since the pandemic was announced, state health clinics have been operating scaled back services for emergency cases only. Regular check-ups and clinical analysis have been suspended. Health professionals at clinics have been working on a rotation system to protect as many people as possible so the system did not get overloaded.
Around 15% of all COVID-19 cases are among health professionals but this did not seriously affect the operation of the clinics. 
HERA clinics and mobile services were also closed at the beginning of the crisis. However, the clinics were re-opened two weeks later after we saw an increase in demand from our regular clients, especially for HIV/sexually-transmitted infection (STI) testing and treatment, as well as for repeat prescriptions for the contraceptive pill. 
Currently we offer appointments by phone once or twice a week, but the mobile clinics (voluntary counseling and testing, and gynaecological care) are still not operating. One of the reasons we are limiting the clinic opening times is because we lack face masks.
The counselling and psychosocial support and treatment we offer for survivors of domestic violence and gender-based violence (GBV) is being carried out via an online platform. The GBV centre is very busy as these services are most needed and required by our clients, both existing and new. The social workers who work in this field at HERA GBV have permission from the authorities to accompany women survivors to state institutions.
What kind of services do HERA provide, and which ones have been the worst hit? 
Currently we only provide services that are the most essential. STI testing and treatment (among gay man particularly), as well as gynaecological care services among Roma women and sex workers, are most needed. 
I would say the Roma community, particularly pregnant women and sex workers, has been worst hit because they do regularly visit our clinics for antenatal care, pregnancy tests and contraception, including EC because of their social status in the community. 
Moreover, because most of the Roma are involved in the 'grey economy', their income has been significantly impacted. Sex workers are also very bad hit and community groups are now to raise funds to support for sex workers. 
We do face a lack of service providers, particularly gynaecologists, as most of them are contracted from the state hospitals and do not have permission to work in other clinics. Although we have now found a private gynaecologist who is able to do one or two shifts per week in our clinics, so we can finally start to provide gynaecological services again. 
Are frontline staff still able to go into communities and deliver services? 
Outreach is not possible at the moment but we have permanent links with community members ('gatekeepers') who are accompanying key populations to our clinics and organizing services for them. Through these people we can also provide other assistance for them, like condom distribution. 
We are offering some services online and we are trying to find out how we can make telemedicine more widely available, but not everyone has access to digital services and this is a particular challenge for the Roma community. 
Sex education currently has moved online but not all of our youth volunteers agree that this is a good idea, and some do not take part as they cannot see the impact. Safety and privacy are issues when it comes to providing sexuality education online, and we need to be very careful how we do this.   
What message do you have for people in North Macedonia and your staff when it comes to sexual and reproductive health and rights (SRHR) and COVID-19?
We have had very difficult times in the past when it comes to the politics towards SRHR. We have faced many challenges including restrictive abortion laws, violent attacks against the LGBT community, no domestic support for SRH, and political pressure against civil society. But we have survived and things started to get better two years ago after 12 years of opposition. So maybe some things will be changed in SRH service delivery, particularly when it comes to social distancing and protection, but we'll win in the end.
Even though the economy will suffer and that could have a negative impact on the work of civil society and SRH, I think we are still strong from the past and can use all of our energy and expertise to make sure that SRH is seen as being essential to the authorities.    
Related Member Association
Health Education and Research Association (HERA) - North Macedonia