An interview with Ammal Awadallah, Executive Director of the Palestinian Family Planning & Protection Association (PFPPA), on the impact of COVID-19.
How badly has Palestine been affected by the coronavirus?
As of March 21, 52 cases have tested positive for the coronavirus (COVID-19) according to the Palestinian Ministry of Health. 17 of those have been treated and cured (although they are currently under another two weeks of quarantine and isolation), and 35 remain affected. Although the majority of cases were identified from the Bethlehem area, most recently more cases have been found in other areas too. It is also worth mentioning that as of the date mentioned above, 3,945 tests have been taken. 
What impact is it having when it comes to sexual and reproductive health and rights (SRHR)?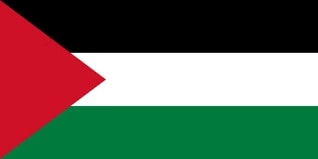 In line with the Ministry of Health (MOH) advice given in Palestine on 7 March, which was to avoid gatherings as a preventive measure, PFPPA cancelled all its outreach activities and planned training courses. This, of course, led to a decrease in the number of people that we were able to reach with accurate information on SRHR topics. In addition, it was noted from the service providers that the obstetric services decreased noticeably as it seemed pregnant women were afraid to seek services as people had been advised not to leave their homes if not necessary.
What services have been the worst hit so far?
To start with, when activities were curtailed on 7 March we saw a big impact on gender-based violence (GBV) and psycho-social support, as well as obstetric services. All outreach activities were impacted at that point, including (but not limited to): community outreach sessions, peer-to-peer-sessions, mobile outreach campaigns and home visits. Long-acting reversible contraception services (LARCS) have also been affected.
Are frontline staff still able to go into the community?
Outreach is cancelled but as was agreed by the MOH, health service staff can provide services from the clinics or facilities in their area in order to decrease the movement from one area to another. There's a minimal number of staff on shift at the facilities at any one time to reduce contact.
What are you doing to continue providing services to people in Palestine?
Unfortunately on 23 March we had to close down our service delivery points and headquarters.  However, we will be able to provide psycho-social services through a mobile telephone line which our GBV focal person will look after. In addition, our HQ staff will be working from their homes.
What message do you have for people/your staff in Palestine when it comes to SRHR and coronavirus?
You should always use prevention measures – as both individuals and service providers at work – in your community and in your homes. Always share information on prevention measures wherever and whenever you can, if at the service delivery point, at home, with family and friends.
For service providers, and social workers particularly, provide services wherever you are if you can. Even if you are at home and you know of someone in need please find a way to get in contact with them, even if it's by phone to provide a consultation and/or counselling) – you can make a difference. 
Always remember that if you get the virus but aren't badly affected, it could be transferred to someone who can be badly affected. We all need to remain calm, and think with a clear head. Panic and chaos cannot result in any good for anyone. We must be patient, cooperative and all have the bigger and overall goal in our minds, and take actions which will help confront this global pandemic.
Related Member Association
Palestinian Family Planning and Protection Association (PFPPA)