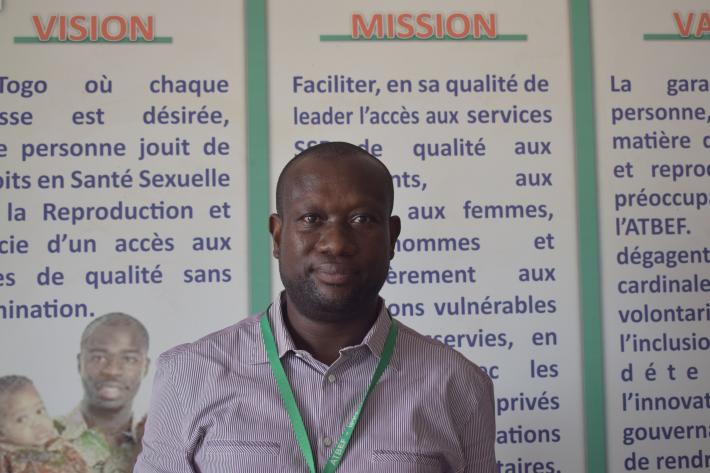 An interview with Joel Akolly Eklou, Director of Marketing, Communication and Resource Mobilisation at Association Togolaise pour le Bien-Être Familial (ATBEF), on the impact of COVID-19 in Togo.
How has Togo been affected by the Coronavirus/COVID-19?
The first case was announced in Togo on March 6th, 2020 so it's still pretty recent. Officially, Togo has 12 confirmed cases of COVID-19. The country is in panic. Schools, universities and learning centres have been closed since yesterday and the land borders are now closed too. People's habits are now beginning to change. On an economic level, food prices at the market level have started to rise, which is a negative consequence. For the moment, the country is not under lockdown, but the government has prevention rules that everyone must respect. In the market, traders are wearing masks or covering their faces. There is a big awareness campaign and currently a crisis unit is being set up with a mechanism for managing proven cases and suspected cases.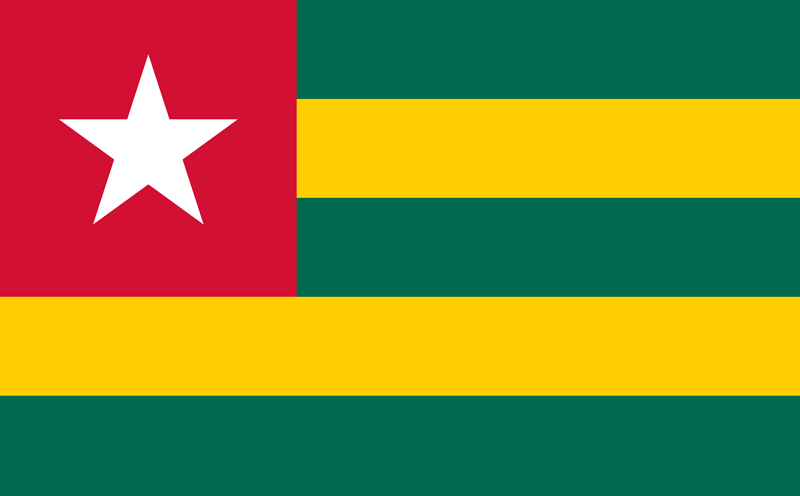 What impact is coronavirus having when it comes to sexual and reproductive health services?
Because there is no national lockdown at the moment, there has not been a huge impact on these services at our points of delivery, but we all agree that this will become very difficult in the coming days. The most recent decisions taken by the government will tighten up restrictions on movement. It is certain that for family planning services, the reflex to use these services will diminish because the population is more concerned about survival. So, it will be relegated to the background, we believe.
What services have been the worst hit so far??
I am sure that contraceptive services, which are not categorised as emergency services, will be strongly affected. I'm certain that reproductive health service provision will fall, but on our maternity and gynaecology wards, categorised as emergency services, we think that attendance will actually increase, because pregnant women sometimes also have breathing problems.
Are frontline staff still able to go into the community?
Our community-based programmes and mobile clinics are working as normal, but the frontline staff are of course respecting the prevention measures to the letter. When the decision on whether to work becomes more difficult, or if we go into lockdown, we will draw up a framework with the Department of Health to offer a minimum level of services. Our staff will also work with the government to raise awareness about complying with the rules on Coronavirus prevention. We are not quite at this stage yet though.
What will you be doing to keep providing services to people in Togo?
Our senior staff are currently formulating a contingency plan. We are almost sure that there will be a lockdown at some point, so we are working out how we can offer a minimum level of services despite that. We are working with key officials in the Department of Health to ensure that it is a realistic contingency plan, that we can use when things get difficult. We're also in contact with other IPPF Member Associations who are undergoing the same process, so that things are streamlined. We want a skeleton staff to have the materials and the strategies that will enable them to continue to offer services. We are an NGO that works alongside the state, so our service delivery points cannot be closed at a time when the state really needs us. We are humanitarians. We have to work with the government to really move forward with this contingency plan so that we can continue to provide services.
What message do you have for people and your staff in Togo when it comes to sexual and reproductive health services and Coronavirus/COVID-19?
ATBEF is relaying the prevention measures set out by the government systematically, through all staff at our points of service. That means washing hands with soap and water, refusing to shake hands, using hand sanitizer, and keeping a one-metre distance from others wherever possible. It's hard to break habits, but we are making a huge effort. At the market, we need to cover our mouth and nose. We continue to offer reminders of appointments for contraception provision, and to chase them up, so that coronavirus does not get in the way of family planning. We are talking about the virus every single day but trying not to let sexual and reproductive health fall by the wayside. Every client who comes to our clinics must wash their hands and have their temperature taken. Our staff are fully integrated into this contingency plan, so that we can minimize the risk of COVID-19 spreading.