It has been proven that masturbation is good for your health: it can reduce stress, can help you sleep better, and make you feel more confident with understanding what you do and don't like sexually. And, as you are your 'safest' sexual partner, there is zero chance of unintended pregnancy and HIV/STI transmission, compared to having sex with a partner or partners.
Masturbation is healthy and perfectly normal – it's an act of self-care and exploration that can help build your sexual confidence. It's your body and no one should make you feel ashamed or wrong for showing it some love. Next time you feel self-conscious about masturbating, remind yourself that it is good for your health, it's perfectly normal, and most people do it.
Find your rhythm and take your time
Long strokes. Short strokes. Rapid strokes. Using your hand wrapped around the shaft (i.e. the length of the penis), find what works for you by experimenting with technique and pressure until you know what will make you orgasm. The tip of the penis and the testicles/scrotum are also good sources of pleasure, so feel that out too.
Take your time when masturabating, listen to your body and enjoy exploring what works for you. And remember, preferences change over time so if your go-to rhythm is not working for you this time, try something new!
Lube it up
The friction of your hand directly onto your penis can cause some desensitization of your penis over time. Lube can be important and enjoyable for many sex acts from masturbation to sexual intercourse, as it reduces friction and can feel really great.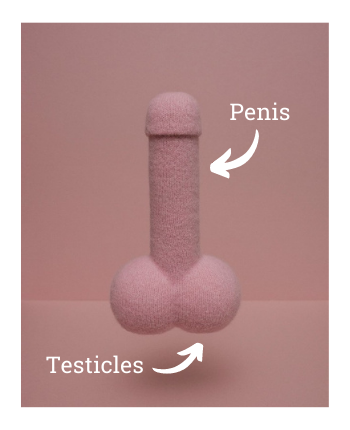 Some people use lotion to masturbate with. We recommend using a water-based lube to avoid any irritation.
Explore your pleasure spots
Masturbation does not need to focus solely stimulating the penis or the testicles. People are aroused by many different areas including playing with their nipples, prostate (located internally) stimulation, and more. So get exploring your own body and you may surprise yourself by the various erogenous spots you discover. 
Incorporate sex toys
Incorporating sex toys when you masturbate can help add some fun to your routine. You can try a traditional vibrator, using it on the penis or testicles, or you can opt for a masturbation sleeve. 
And don't forget the prostate, which can be stimulated via the perineum, the area between the penis and the anus – there are a number of toys specifically for this if you're interested.
Talk about it 
To remove the stigma that surrounds masturbation, we need to be talking about it. (We've also written about masturbating if you've got a vagina, if you want to take the conversation further!)
The more healthy discussion on masturbation, the quicker we can break the taboo surrounding it. 
Talking to your friends can help build confidence and creates a safe space for you to get together to talk about and ask questions on masturbation. Talking to your sexual partner or partners about what you like, what you don't like, and your mutual fantasies can help build your sexual confidence which can lead to great sex. 
Subject
Comprehensive Sex Education