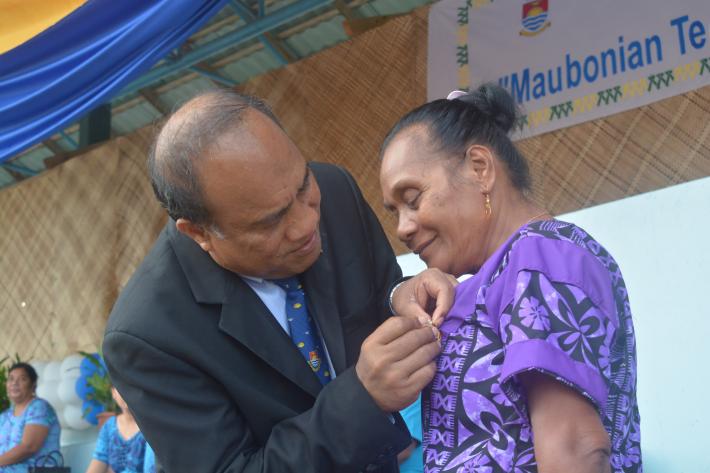 In July 2018, Norma Yeeting, Executive Director of Kiribati Family Health Association (KFHA), was presented with Kiribati's Distinguished Service Award.
With only five recipients in 2018, this prestigious award was presented by His Excellency the President of Kiribati, Taneti Mamau, as part of Kiribati's 39th Independence Day celebrations. The award recognises Norma's service to advancing sexual and reproductive health and rights (SRHR) and her contributions to the development of Kiribati.  
A lifelong advocate for sexual and reproductive rights, Norma became Executive Director of KFHA – the leading SRHR association in Kiribati – in 2010. Comprising 33 coral atolls (i.e. low-lying islands) scattered across two million square miles of the Pacific Ocean, delivering SRHR services in Kiribati is an ongoing challenge.
Under Norma's leadership, KFHA have overcome significant barriers to expand their lifesaving work from the capital of South Tarawa to cover 12 outer islands, reaching an estimated 75% of the population. 
Positive impact on island communities
Norma was nominated for the award by KFHA staff and board members and her application was staunchly supported by the mayors of Kiribati's island councils, who stressed the impact that Norma and KFHA's work has had on their island communities.
This is testament to KFHA's outreach work and the time they have taken to forge relationships with the local communities across Kiribati's islands.
KFHA's outreach to the outer islands focuses on community development in addition to sexual and reproductive health and rights, empowering the community to set their own priorities and take ownership of projects.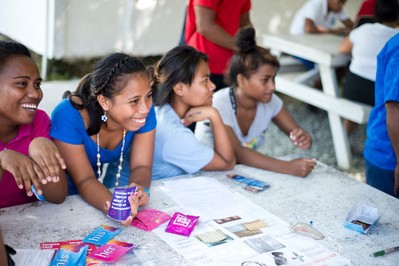 Prior to joining KFHA, Norma worked with the Kiribati government, first as the Development Officer, from 1983-1992 with the Ministry of Home Affairs and Decentralization.
Then, in 1995, she was appointed Senior Economist in the Ministry of Environment and Social Development before becoming the Planning Officer for the Ministry of Finance and Economic Planning.
After retiring from the public service, Norma joined KFHA as the Executive Director in 2010. Since then, she has taken the organisation from strength to strength.
"Very proud"
Norma was keen to stress that this award was more than just a personal achievement, saying "it is a very big achievement for the organization as a whole."
The fact that Norma was one of only five recipients confirms that the "government of Kiribati is recognising the good work and contributions of KFHA to the National Developments." Norma went on to say that she was, "very proud to go back to donors and show that what they have invested, the outcomes have been well recognized by the government."
Last year, Norma was also acknowledged by the Secretariat of the Pacific Community (SPC), as one of 70 inspirational women in the Pacific, to mark the 70th anniversary of the SPC.