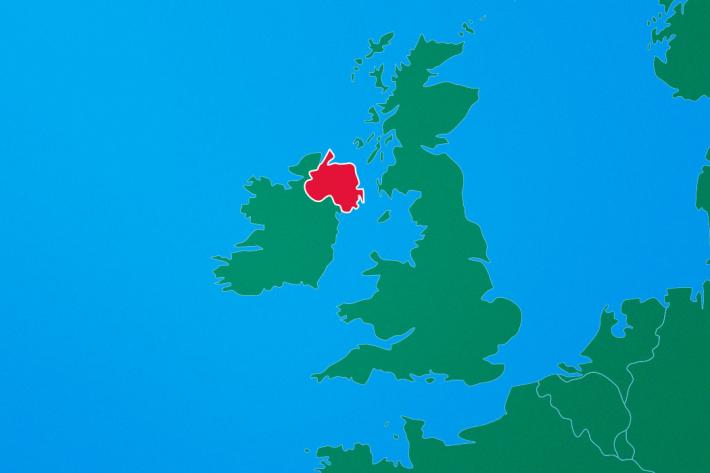 Over the weekend of 26 May 2018, we watched in joy and relief as Ireland entered a new era of women's health and rights – its citizens had finally voted overwhelmingly to repeal the Eighth Amendment. This means they want their government to overturn the ban on abortions up to 12 weeks into pregnancy. 
Now, UK MPs have the chance to create real change for women in Northern Ireland too, as they vote on a bill to decriminalize abortion in a country that still follows a Victorian-era law when it comes to this reproductive right.
If you live in the UK, tweet your MP now to make sure they attend the vote.  
Compassion over coercion 
Compassion prevailed over coercion, as the people of Ireland said loud and clear that they believed women and girls have a human right to decide what happens to their own bodies. 
"As an Irishwoman, I know the 8th Amendment has harmed countless women physically, emotionally and psychologically for more than 30 years. The vote to remove it paves the way for a more compassionate and caring environment for women in Ireland."
Caroline Hickson, Regional Director of IPPF European Network 
Yet the situation remains grim for those in Northern Ireland, where abortion is still illegal in almost all circumstances. It is legal only when a mother's life is seriously and immediately endangered – but doesn't include case of rape, incest or fatal foetal abnormality. In fact, the Victorian law on abortion in Northern Ireland is so old, it predates the invention of the light bulb. 
As a result, every day three Northern Irish women travel for an abortion or seek illegal and potentially unsafe abortion pills online. Others are simply coerced into a heart-breaking pregnancy.
A landmark decision
Progress has certainly been made lately, and just last year saw a landmark decision from the UK government on this. It announced that Northern Irish women would be able to travel to England and Wales for free abortions, while having some of their other expenses covered. No doubt, this small but significant change has made a real difference to women facing unintended pregnancies.
Further, on 5 June an emergency debate on abortion in Northern Ireland took place in parliament, after overwhelming support from MPs. And just two days later, the UK supreme court found Northern Ireland's abortion restrictions in breach of the European Convention on Human Rights. 
But more must be done in the fight for the reproductive freedom of Northern Irish women. Forcing people to go abroad for treatment still promotes unfounded attitudes of stigma and shame around abortion. It also weighs down those seeking one with the additional stress of travelling far away from home and loved ones to undergo a procedure that could (and should) be done locally. And it excludes those who are unable or unwilling to travel. 
To this end, the Family Planning Association (FPA), the UK sexual health charity and IPPF member, has been fighting for the rights of Northern Irish women for many years. Their goal is to ensure no woman is bullied into a choice she did not make. 
3 things you can do
The latest developments in Ireland mean that women and girls who experience crisis pregnancies will be able to make personal, private decisions about their health care with the support of their doctors and loved ones. They will be able to receive proper care, in their country, when they are at their most vulnerable. 
It is now the turn of the UK government to do the right thing. They  must take action to protect women in Northern Ireland from forced pregnancies by ensuring reproductive laws throughout the UK fully comply with international human rights standards, so no woman is coerced through a pregnancy against her will.
And you? There are three things you can do right now to help:
Tweet your MP now to ensure they speak up at today's emergency debate, while showing your support from the British Pregnancy Advisory Service.  
Join the Family Planning Association's fight for free, safe, legal abortion in Northern Ireland.