Women and children are the most vulnerable in every humanitarian crisis. The earthquake in West Sulawesi, which took place in January, was no different. A young Indonesian mother, Herlina shares her story on being displaced whilst breastfeeding her newborn baby. 
18-year-old Herlina experienced every mother's fear. At 1.20am on 15 January 2021, a 6.2 magnitude earthquake struck the West Sulawesi province in Indonesia killing 35, injuring hundreds, and leaving over 15,000 thousand displaced – including young Herlina. At the time of the earthquake, Herlina's daughter Nur Filsa Rahmi was just six days old.
The challenges of breastfeeding during a crisis
Herlina travelled to safety with her baby to nearby shelter in Tubo Selatan Village, Malunda District, West Sulawesi. Although she is married, her husband lives away for work purposes which meant travelling alone with little or no support. Once in the shelter camp, Herlina and her baby had to face cold weather conditions and it became a challenge to buy nutritious food to produce enough breastmilk for her baby Nur Filsa.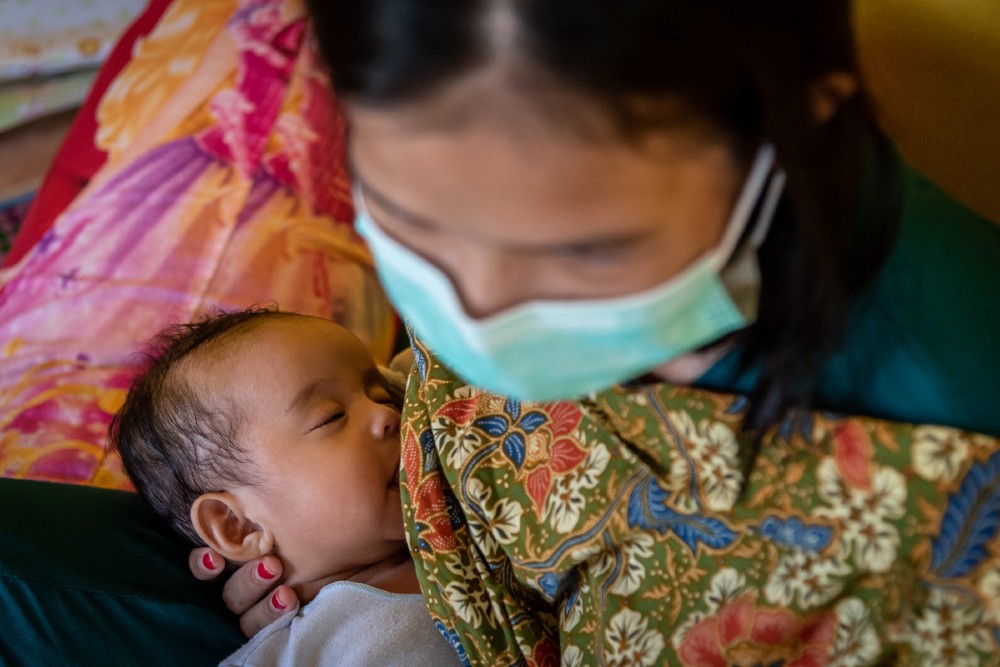 Despite her sudden fate, Herlina was grateful while in shelter camp as she could still keep herself and her baby clean. However, it proved difficult to find a safe area in the camp for breastfeeding. "In shelter camps, on average, men and women were mixed. Each time I need to breastfeed, I had to find some space privately," she said.
After a month in the shelter camp, Herlina and baby Nur finally returned home safely. The Indonesia Planned Parenthood Association (IPPA) health volunteer team visited Herlina at home to provide sexual and reproductive healthcare services, specifically advising Herlina on postpartum care. The team also gave Herlina dignity kits, including sanitary pads, underclothes, and soap to maintain proper hygiene, which is a common challenge in displaced communities. 
A rise in unintended pregnancies during COVID-19
Though Herlina's pregnancy was planned, unintended pregnancies in Indonesia have risen in general amid the ongoing COVID-19 pandemic due to restricted access to contraceptive services. "The National Population and Family Planning Board (BKKBN) predicted that unwanted pregnancies would rise by 15% amid the COVID-19 pandemic," said Dati Fatimah, consultant of the Australia Indonesia Partnership for Justice (AIPJ2).
The secretary-general of the Indonesian Women's Coalition (KPI), Mike Verawati Tangka, said the trend was mainly caused by limited access to birth control services. The pandemic had deterred a lot of people from using or continuing to use contraceptives as they were reluctant to visit health facilities over fear of coronavirus transmission. The operations of some health facilities, such as community health centers (Puskesmas) and integrated health posts (Posyandu), have also faced disruptions, with some even temporarily halting their contraceptive services. A recent study from the Health Ministry revealed that around 30% of Puskesmas across the archipelago were inactive during the pandemic. 
The surge in unintended pregnancies in the country may have also contributed to the rise of child, early and forced marriages (CEFM). "The number one reason for requesting CEFM dispensation at court is unwanted teen pregnancies," Mr Tungka said. Dati said marriage exemption requests had increased during the outbreak, from 23,700 cases in 2019 to 34,000 cases as of June 2020. 97% of the requests were granted by the court.
Working to curb child, early and forced marriages
The Head of the Technical Implementing Unit of Women Empowerment and Child Protection Office of Majene, Asrianti, explained that in a survey on the number of CEFM in Indonesia, West Sulawesi had ranked first out of 34 provinces in 2018, while in 2019 and 2020 it was in third place.
The high rate of CEFM in the area, said Asrianti, also has an impact on the high rate of babies' stunted height growth in Majene Regency. This is due to a lack of understanding of young mothers on how to take care of their health and nutrition during pregnancy. "We all know that in Majene Regency, stunting is in the second position [in Indonesia]." said Asrianti.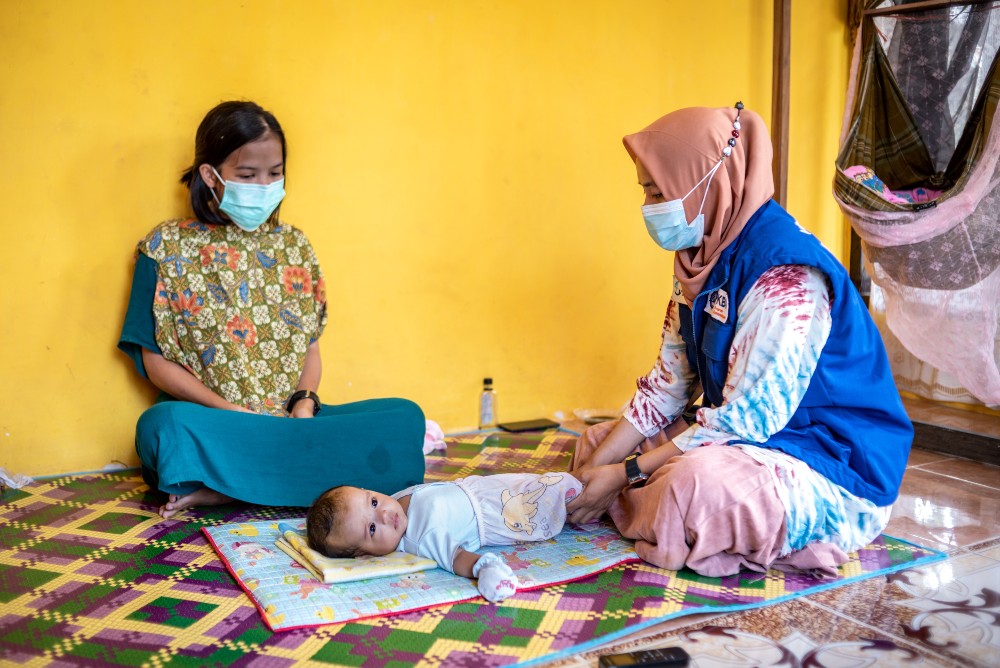 However, this does not mean that the local government in Majene has not acted to prevent CEFM. The Women Empowerment and Child Protection Office of the Majene Regency often provides counselling to young girls about the importance of education on reproductive health.
"We [the Women Empowerment and Child Protection Office] often hold counselling to enrich adolescent girls with education, especially those who are still in grade six of elementary school. Because at that age they are able to understand the issues," said Asrianti.
Regarding the arrival of the IPPA/PKBI volunteer team for a humanitarian mission in Majene, Asrianti welcomed it: "Thank you PKBI for this humanitarian mission. May the accompaniment and the assistance for mothers here be of benefit to women who are earthquake survivors – both those who are still staying in the shelter camp and those who have return to their homes." 
Related Member Association
Indonesian Planned Parenthood Association