Dragana Stojanovic grew up in socialist Yugoslavia and has been the Executive Director of the Serbian Association for Sexual and Reproductive Health and Rights (SRH Serbia/SRHS) for 12 years. She is a passionate advocate for gender equality. As part of our Women in Leadership series, IPPF spoke to her about the challenges women and girls face in Serbia.
When you were growing up what was your experience of SRHR?
Living in a secular society without much interference from the church actually provided some form of equality between men and women. For example, it meant that men and women were able to take part in the labour force.
One of my first experiences of sexual and reproductive health and rights was the understanding that abortion was not a taboo topic. It became legal in 1969 under the Socialistic Federative Republic of Yugoslavia. It was not something that the women had to shy away from and because the church was not strong at the time, there was a chance to talk openly and freely about abortion and reproductive health.
In the 1990s after the dissolution of Yugoslavia it was even more acceptable to talk about sex, about the implications, about relationships, about pleasure even – far more than it is now. I would say that the transition to a sort of post-socialistic capitalism has stopped young women being free enough to speak about their body, to speak about their options in life, to speak about their work and to have prospects they can call their own. The issues around SRHR are much more of a taboo now.
How and why did you first get interested in SRHR?
I think I was always interested in SRHR. When my friends and I hit puberty, I saw that many of them didn't know about the changes their bodies were going through – especially the girls.
Their mothers were too shy to explain it to them and their fathers weren't engaged enough. That's the moment when I realized that I had the power to decide for myself, that SRHR was my choice and that what happened to my body was my choice.
During my 15 years of working with HIV positive people, and preventing HIV and AIDS, I saw that a lot of women got infected because they weren't protecting themselves. They had not been brought up knowing that their bodies were their rights. This is when I became interested in this particular part of our work – how to make our bodies ours again.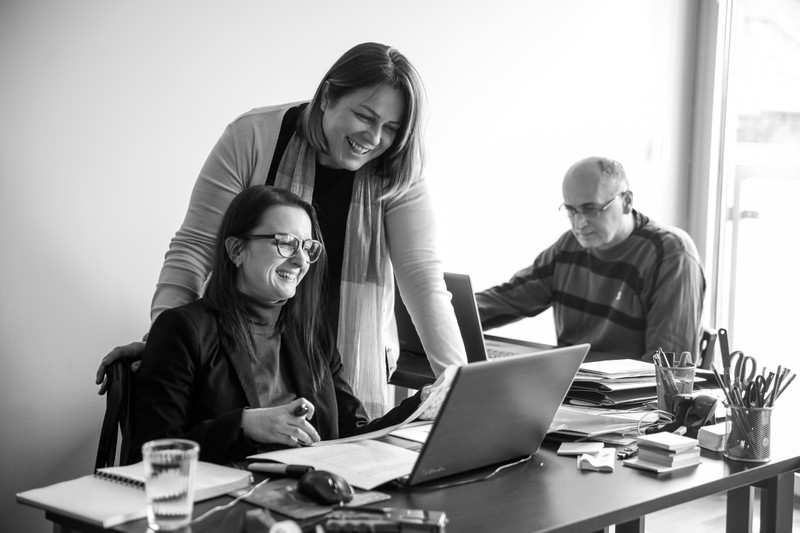 What changes have you seen in Serbia over the years when it comes to sexual health?
The changes are very negative I have to say. We live in a very right-wing oriented society at the moment. The society that we live in is also very focused on the embryo. Society idolizes the whole concept of conception but does very little to help people get a decent quality of life.
What areas are still taboo here in Serbia?
Intimacy, kissing, sex for sure and the biggest taboo of all is sexual pleasure. So, women are now not allowed to have sex for pleasure, they can only have sex for reproduction. This is how society has come to view sex.
How do you push for changes in Serbia?
I like to think that changes come when you are honest and authentic in what you believe. I can honestly say that in the past seven or eight years we have been trying to advocate and push for better strategies around sexual and reproductive health in Serbia. We have worked with colleagues across Serbia and Ministry of Health to achieve these strategies.
All of the things that we expect are the things we believe are in line with international adoptive laws and standards, and we simply refuse to live by the norms.
Do you see the signs of change and if so – what?
At the moment, I don't so. I am sad to say that there seems to be no potential for change. I am very sad to see that a lot of victories that we had won have been taken away from women. I am concerned that abortion law may be tightened here.
Sexual and reproductive health and rights are essential to us. It's who we are, what we know about ourselves, the self-respect, self-esteem, how we behave, what we do and that's why I am fighting for change in Serbia.
Watch: Confronting gender stereotypes in Serbia:
Blog Series
Women in Leadership
Related Member Association
Serbian Association for Sexual and Reproductive Rights