For our Women in Leadership series, we interviewed Lina Sabra, the Executive Director of the Lebanese Association for Family Health (SALAMA).
How did you get into sexual and reproductive health and rights (SRHR)?
I started working on sexual reproductive rights and women's health issues when I was doing my MA in Sociology at a Lebanese university. I attended a conference by the Lebanese Family Planning Association when I was 20, and then became more involved in these issues.
After that, I became a youth volunteer at the Lebanon Family Planning Association. I was then elected as the Arab World Region (AWR) Youth Representative for the Governing Council from 2003 till 2004.
Even my family are now interested in SRHR. When my 12 year old niece had an assignment in about researching NGOs, she decided to focus on SALAMA's mission, vision, and objectives.
What was it like growing up in Lebanon when it came to SRHR?
I grew up in a rural area in the Bekaa. In these areas, sexual reproductive health is not talked about, even in schools. We didn't have sexual education, only biology lessons teaching us about reproduction but not sexual education. We still don't have these lessons in the curriculum – the first time I heard about sexual education was at university.
When it comes to SRHR what does Lebanon need to focus on?
In providing comprehensive sexual education so that children can go through their school lives being educated in a healthy and informed way regarding these issues. We should also focus on raising awareness for women and girls, but also men, because sexual reproductive issues include them, as well as religious leaders, decision makers etc. most of whom are still men. Besides, sexual reproductive health issues affect everyone.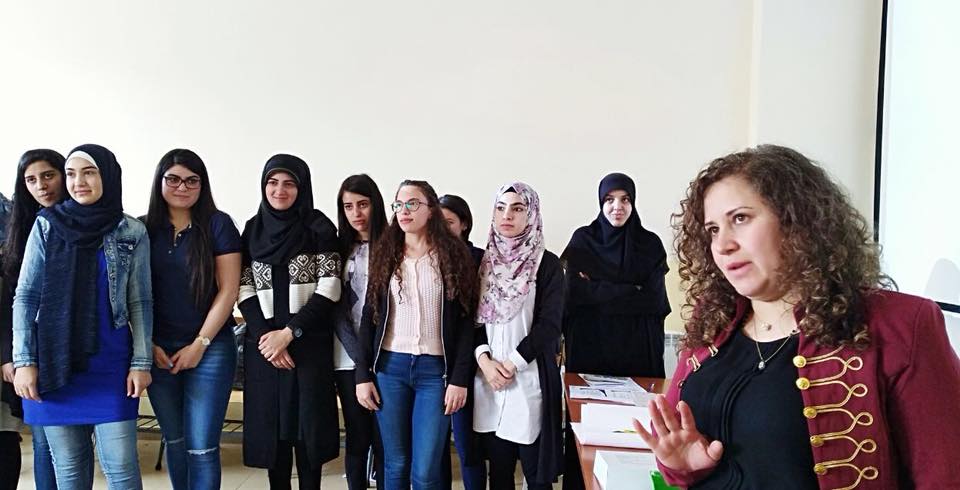 How have the issues around SRHR changed?
There is greater awareness of SRHR now that women and girls have greater access to education. There's been a decrease in infant mortality and increase in awareness as more women are now working and engaged in the labour force. The average age that girls are getting married has also gone up and Lebanon is working on laws to improve this further.
These issues are no longer taboo. Now people are aware of family planning and they are accessing it more than before.
Advocating SRHR is hard in Lebanon because we have a lot of challenges: religious leaders, political parties etc. who try to impose their views. That's why we need to work as a coalition of NGOs and networks together to bring about effective change. Recently Lebanon has seen women get elected in parliament and become ministers and they are working on these issues and will hopefully help NGOs to raise awareness and push for change.
Different NGOs, organizations and networks are currently working on changing/updating laws and policies related to early marriage, domestic violence, people living with HIV rights, and marital rape. SALAMA is planning to work on the laws and policies related to sexual harassment at workplace.
What taboos do people still face?
People living with HIV/AIDS face social stigma and discrimination. Divorced women, young women and women who have abortions also face stigma and discrimination. Also, having an alternative sexual orientation is still not fully accepted in Lebanon.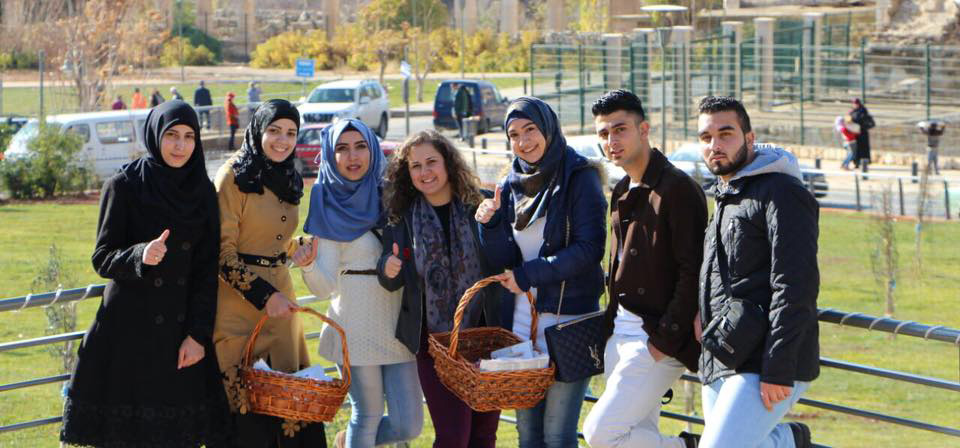 A key reason for these taboos is because the laws are related to religion. We cannot talk about changing anything unless we change the mind of the religious leaders. Many of the existing laws and policies regarding sexual and reproductive health/right need to be updated or changed. For example, abortion is still unlawful here unless it's considered to endanger the woman's life.
Also, there is no law or policies to prevent sexual harassment in the workplace. Thus, people especially women and girls do not report any case in order to not be blamed themselves or stigmatized or fired.
What is SALAMA doing for International Women's day?
Every year for International Women's Day and Mother's Day we conduct a campaign in Arabic called 'Your wellbeing is our aim'. During the campaign, we provide services and medication for free and provide transportation for refugees for free. An outreach team brings them to the clinic from camps and they can then have increased access to our services. This happens every March at SALAMA's SDP in Zahleh-Bekaa governorate.
Blog Series
Women in Leadership