This International Women's Day, we are celebrating the passion and commitment of our colleagues and volunteers around the world. During a time like no other, they have put clients at the heart of our mission to ensure the safe delivery of vital healthcare, and for that we thank them today and every day.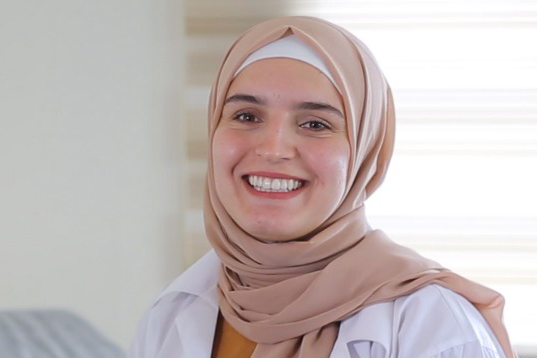 Photo © Lebanese Association for Family Health
Lebanon
"My message to healthcare workers across the world is that we are always here for people to secure their health and rights. We are on the frontline; we were always the one who people trust! We are the nation's guiding light during this difficult time, so we can, with our efforts and power support patients, overcome this crisis, and save lives."
Malak Dirani
Midwife
Lebanese Association for Family Health
Midwife, Malak Dirani, shares what impact COVID-19 is having on the services she provides to vulnerable communities including Syrian refugees.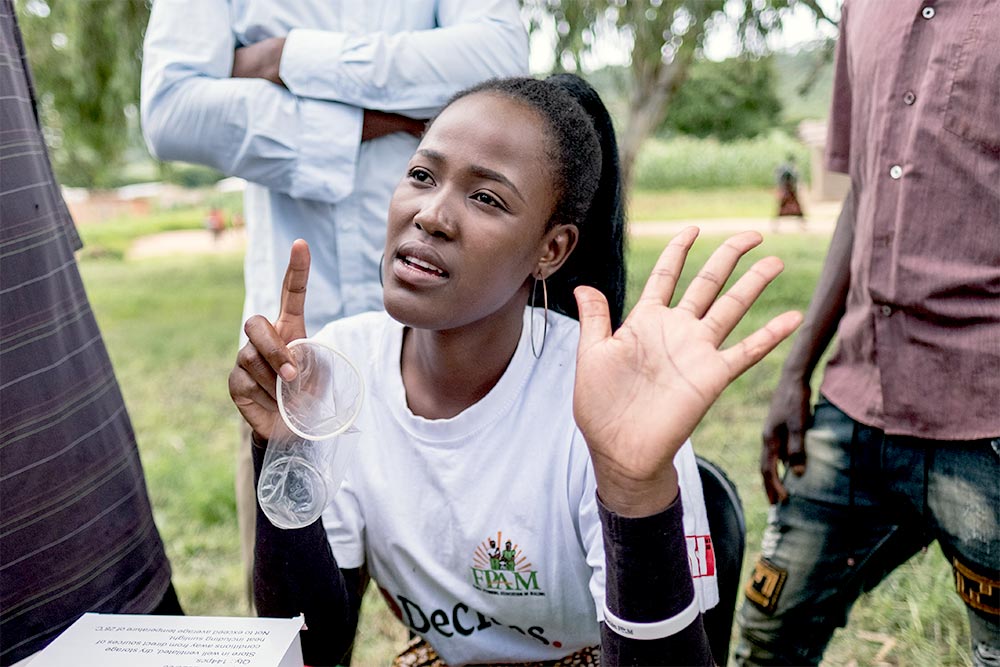 Photo © IPPF/Tommy Trenchard/Malawi
Malawi
"Most of them have come here for condoms, but I don't just give them out. I ask them how do you use a condom? How is it useful to somebody who is using it?"
Kondwani, 22
Youth Action Movement
Family Planning Association Malawi
Young volunteers connect their peers to information and contraceptive care. In Chigude, a usually quiet rural village in northern Malawi, young people gather around two tables laughing and chatting animatedly. volunteer. Youth-led activities like this in hard-to-reach areas are one of many that the Youth Action Movement delivers across Malawi. Trained and hosted by Youth Life Centres, which provide sexual and reproductive healthcare aimed at youth, the volunteers meet regularly and reach out to their peers in schools, universities, and on social media.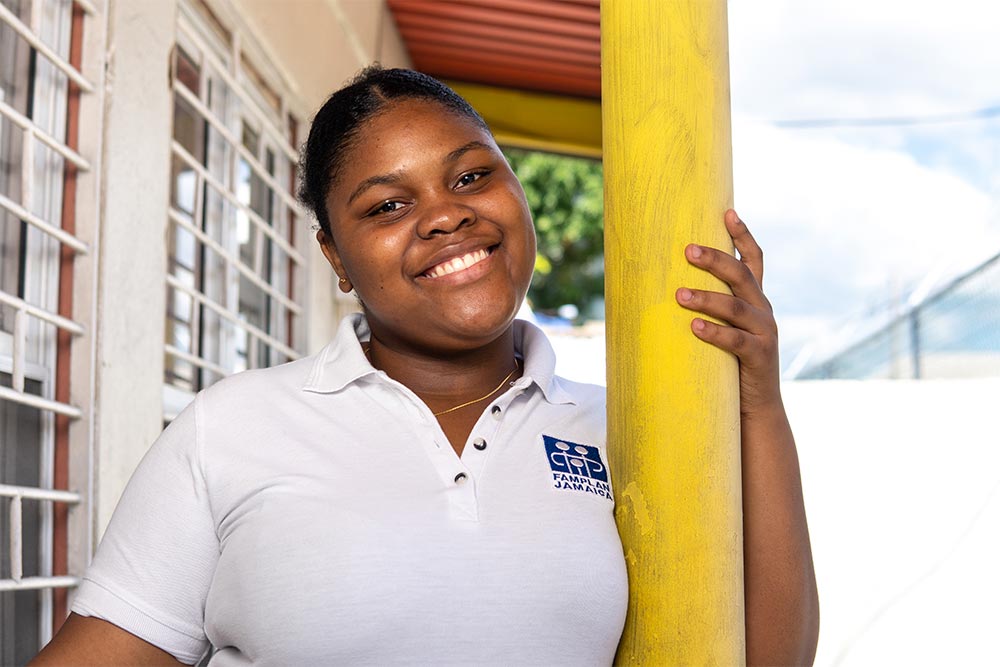 Photo © IPPF/Ryan Riley/Jamaica
Jamaica
"I've seen teenagers get pregnant and it's based off them never knowing routes they could take to prevent pregnancies. I figured I could play a role by learning it for myself, applying it to myself as well as talk to those around me to somewhat enlighten them about sexual health and rights. I just wanted to be able to learn for myself and pass on the knowledge."
Candice, 18
Youth Advocacy Movement
Jamaica Family Planning Association
Candice joined the Jamaica Family Planning Association (JFPA) Youth Advocacy Movement (YAM) when she was 15. She saw YAM as a place where she could learn about sexual and reproductive health and rights. Today, Candice uses her knowledge and involvement with YAM to educate her peers about sexual and reproductive health and rights with hopes that they make more informed choices if they choose to engage in sex.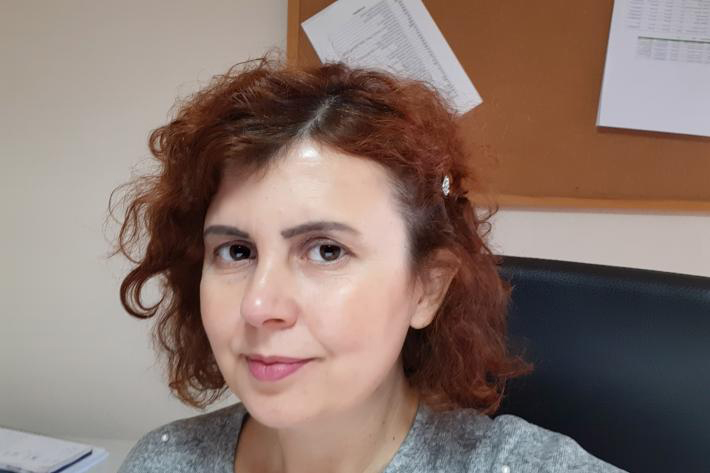 Photo © Albania Center of Population and Development
Albania
"We are providing sexual and reproductive health counselling via Skype and WhatsApp, and sensitization of the public about the effects of COVID-19 to sexual and reproductive health and gender inequalities through our website and social media. We are also providing information and articles about how coronavirus is affecting victims of gender-based violence, tips for pregnant women, how COVID-19 impacts people seeking abortion care etc."
Bruna Hylviu
Executive Director
Albania Center of Population and Development
Bruna Hylviu, the Executive Director of Albania Center of Population and Development (ACPD) talks about how their frontline team continues to provide healthcare during the pandemic.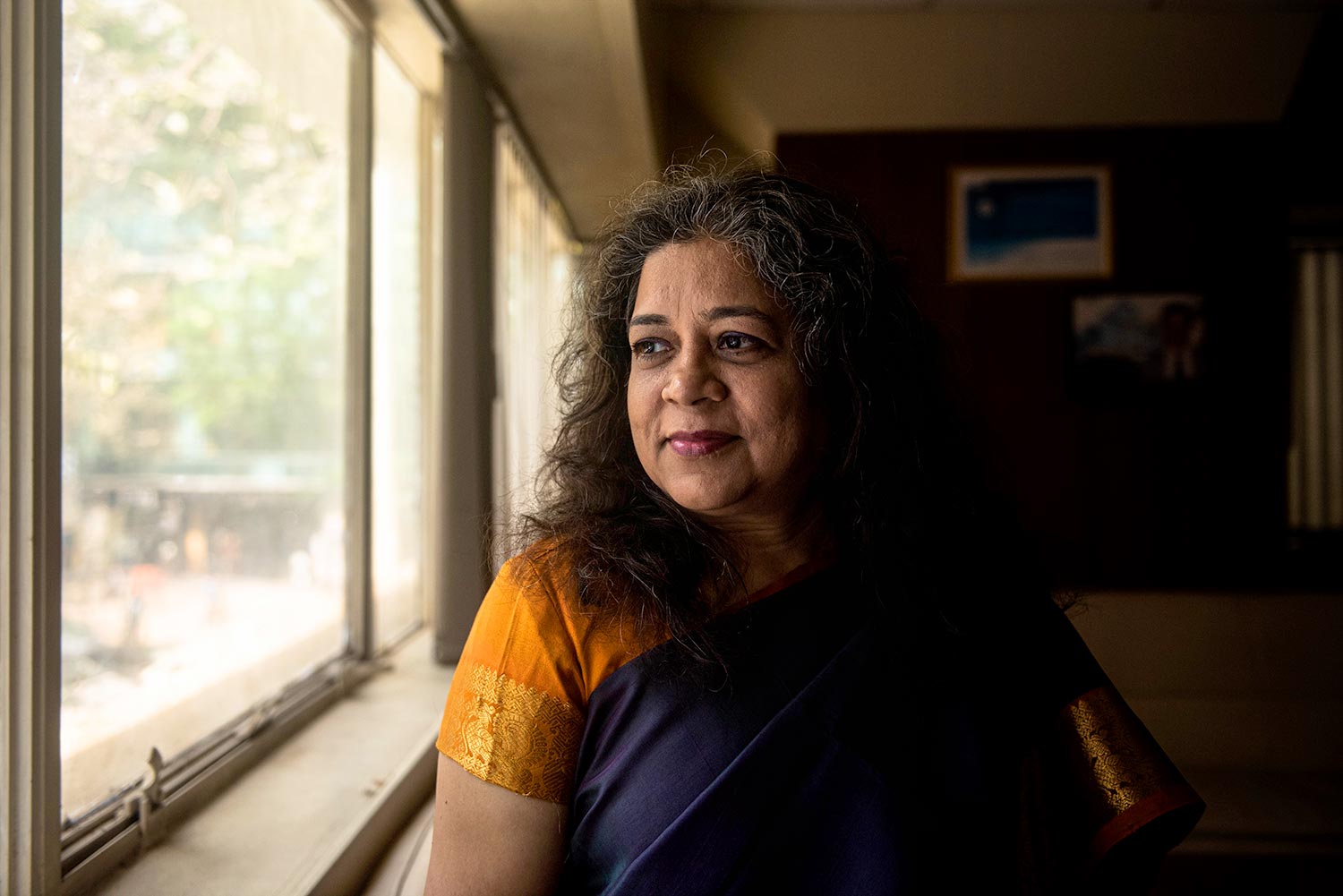 Photo © IPPF/Anurag Banerjee/India
India
"Gender equality and equity is a fundamental issue that India must prioritize. India is a country of young people. That is the biggest cohort of people at this time in history. Within this group of young people, adolescent and young girls are the most marginalized group. The face of poverty in India is a young girl. Girls have fewer choices, options and opportunity. The gap between boys and girls in terms of access to sexual and reproductive health services and information is huge. Education, Health and empowerment are the three priorities for young girls."
Dr Kalpana Apte
Executive Director
FPA India
For our spotlight on women in leadership Dr Kalpana Apte, of FPA India talks about young people being a primary focus for access to healthcare and information.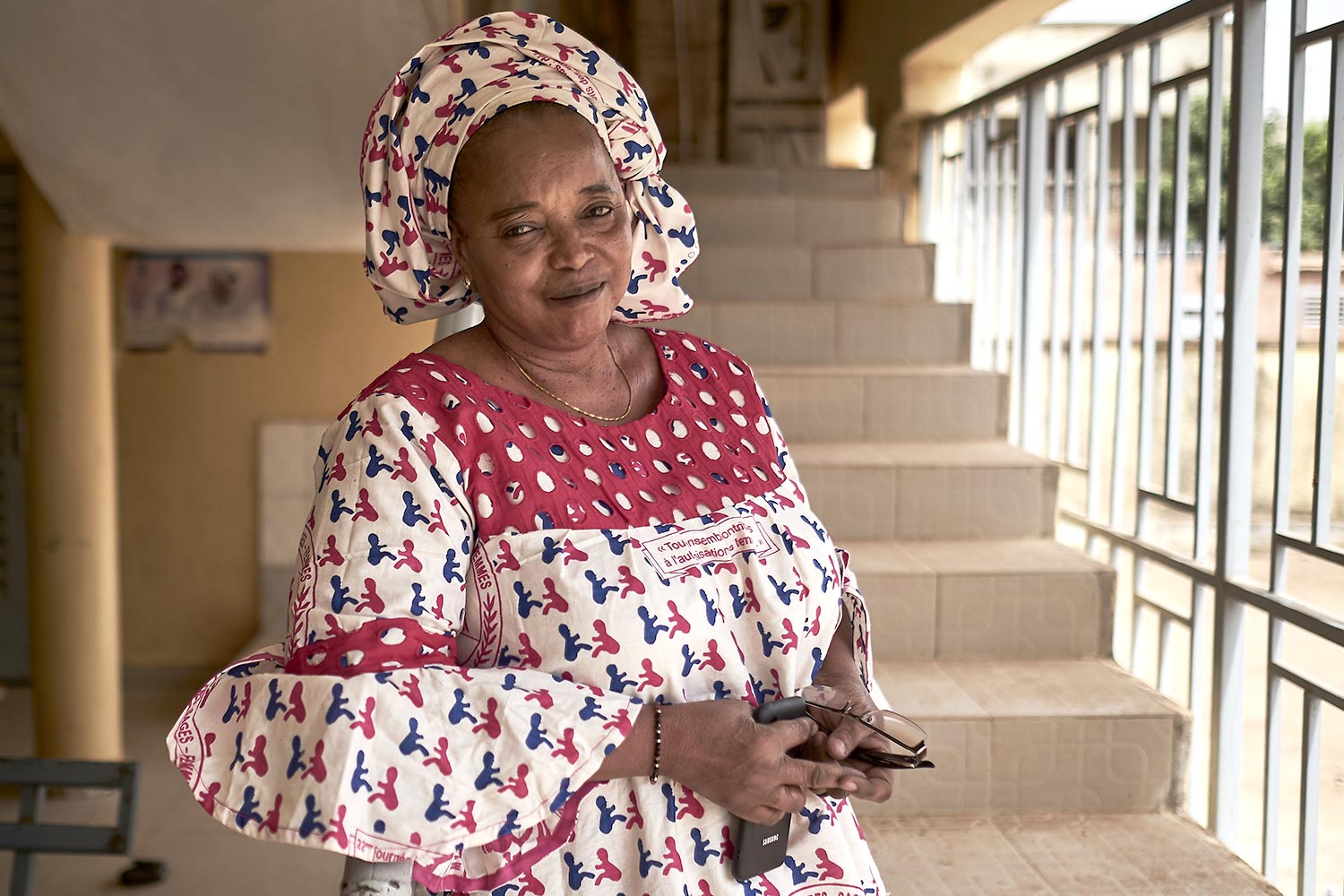 Photo © IPPF/Xaume Olleros/Mali
Mali
"When we go out in the community, we have a lot of clients, and many women come to us who would otherwise not have the means to obtain advice or contraception. Everything is free for the women in these sessions."
Mama Keita Sy Diallo
Midwife
Association Malienne pour la Protection et la Promotion de la Famille
The SheDecides project has allowed AMPPF to maintain three mobile clinics, travelling to more remote areas where transportation costs and huge distances separate women from access to family planning. Midwife, Mama Keita Sy Diallo, runs consultations at community health centers in underserved areas of the Malian capital.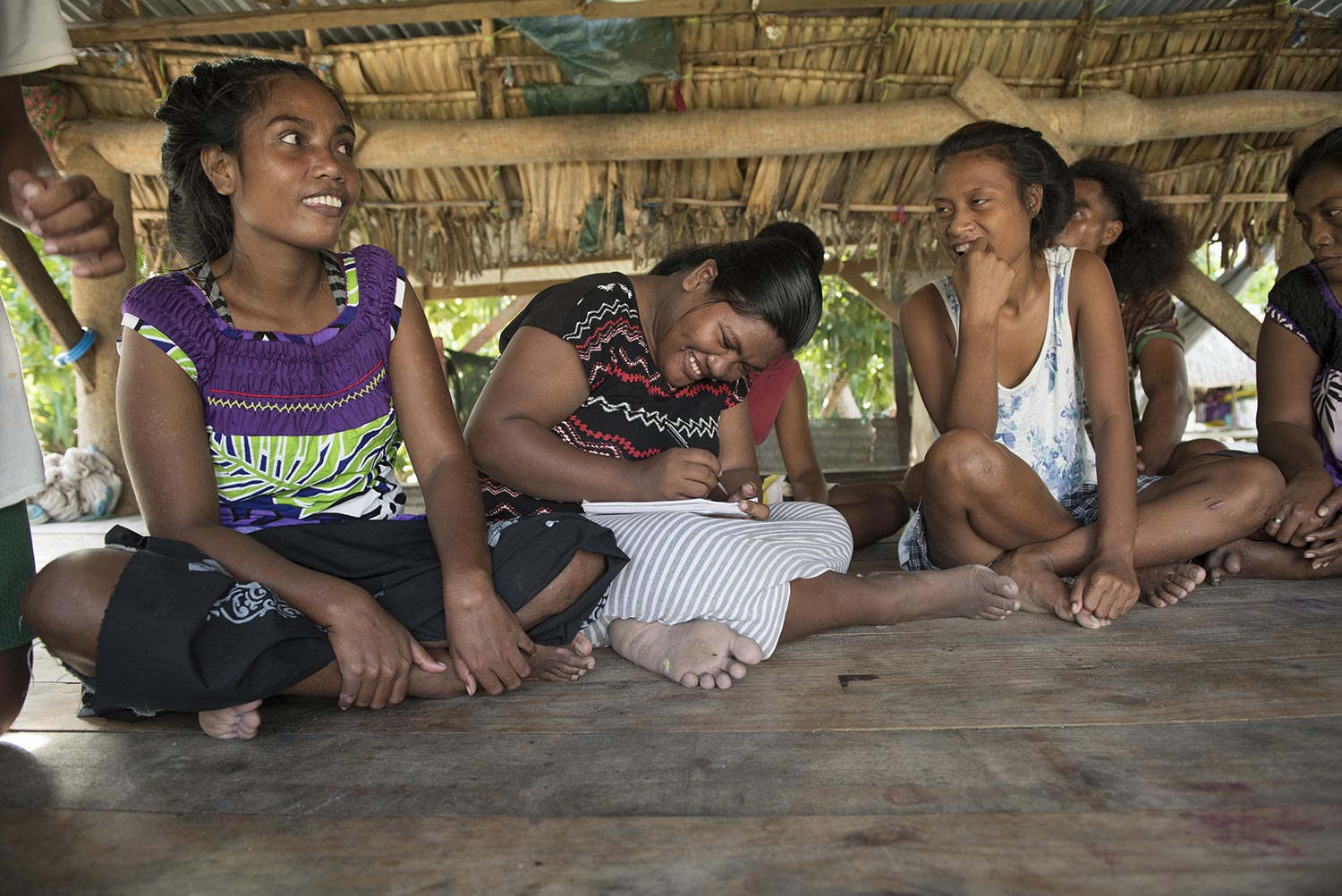 Photo © IPPF/Hanna Maule-Ffinch/Kiribati
Kiribati
"I have helped the Humanitarian Youth Club to apply for financial grants from the Australian High Commission [for $1,000]. I am recognized as the smartest member who can write in English. We have learned how to design a disaster plan for the community and share our ideas on sexual and reproductive issues such as sexually transmitted infections. We discuss what we can do for the next strong tide, where we can gather as a community. For now, I want to enjoy the chance to be in our own beloved country. I won't move until the majority have already left. I want my daughter to grow up in the same place I grew up in."
Theta (pictured center), 25
Youth volunteer
Kiribati Family Health Association
The population and infrastructure within Kiribati are largely concentrated on the coast, where communities face increased exposure to climate threats and natural hazards such as tsunamis, earthquakes, king tides, flooding, droughts, and occasionally cyclones. Theta is part of the Humanitarian Youth Club set up by the Kiribati Family Health Association in her village.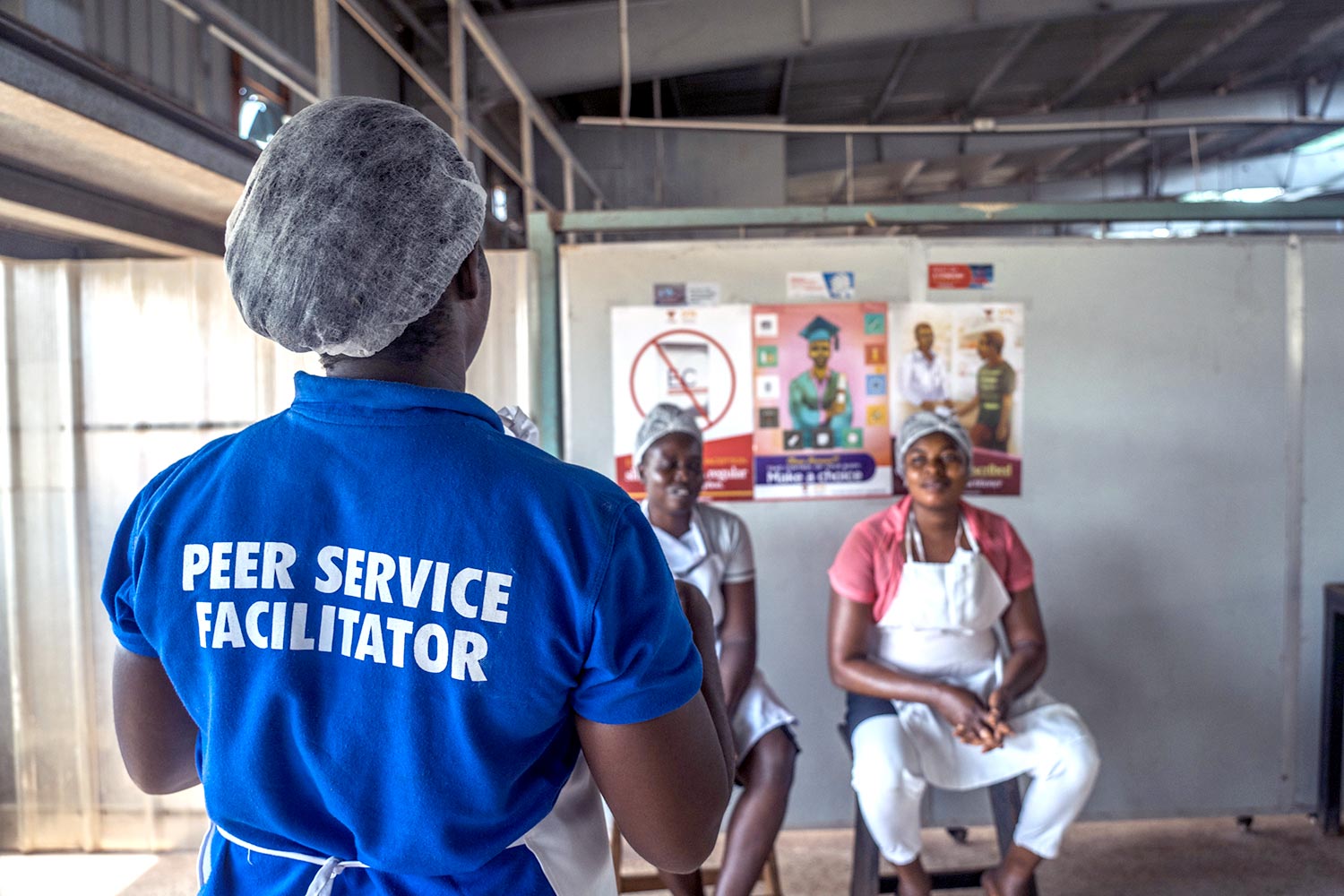 Photo © IPPF/Natalija Gormalova/Ghana
Ghana
"I have had a lot of benefits from PPAG. They teach us as to how to avoid STDs and how to space our childbirth. I teach my child about what we are learning. I never had access to this information; it would have helped me a lot, probably I would have been in school."
Dorcas Amakyewaa
Peer Educator
Planned Parenthood Assocation of Ghana
Dorcas works at a local cashew factory in Mim, a town in the Ahafo Region of Ghana. In 2018, Dorcas became involved in a sexual and reproductive health rights (SRHR) project brought to both the cashew factory and the surrounding community, through the Danish Family Planning Association, and Planned Parenthood Association Ghana (PPAG). The project focused on the unmet need for comprehensive education and access to sexual and reproductive health and contraceptive care. The preference for receiving information through friends, colleagues or factory health outreach led to PPAG training people in the factory to become peer educators. Dorcas now passes on what she has learnt in her training to her colleagues in sessions focusing on different healthcare issues.