As the sun rises each morning, Dorcas Amakyewaa leaves her home she shares with her five children and mother and heads to work at a cashew factory.
The factory is on the outskirts of Mim, a town in the Ahafo Region of Ghana. Along the streets of the township, people sell secondhand shoes and clothing or provisions from small, colourfully painted wooden shacks.
"There are so many problems in town, notable among them [young people], teenage pregnancies and drug abuse," Amakyewaa says, reflecting on the community of about 30,000 in Ghana.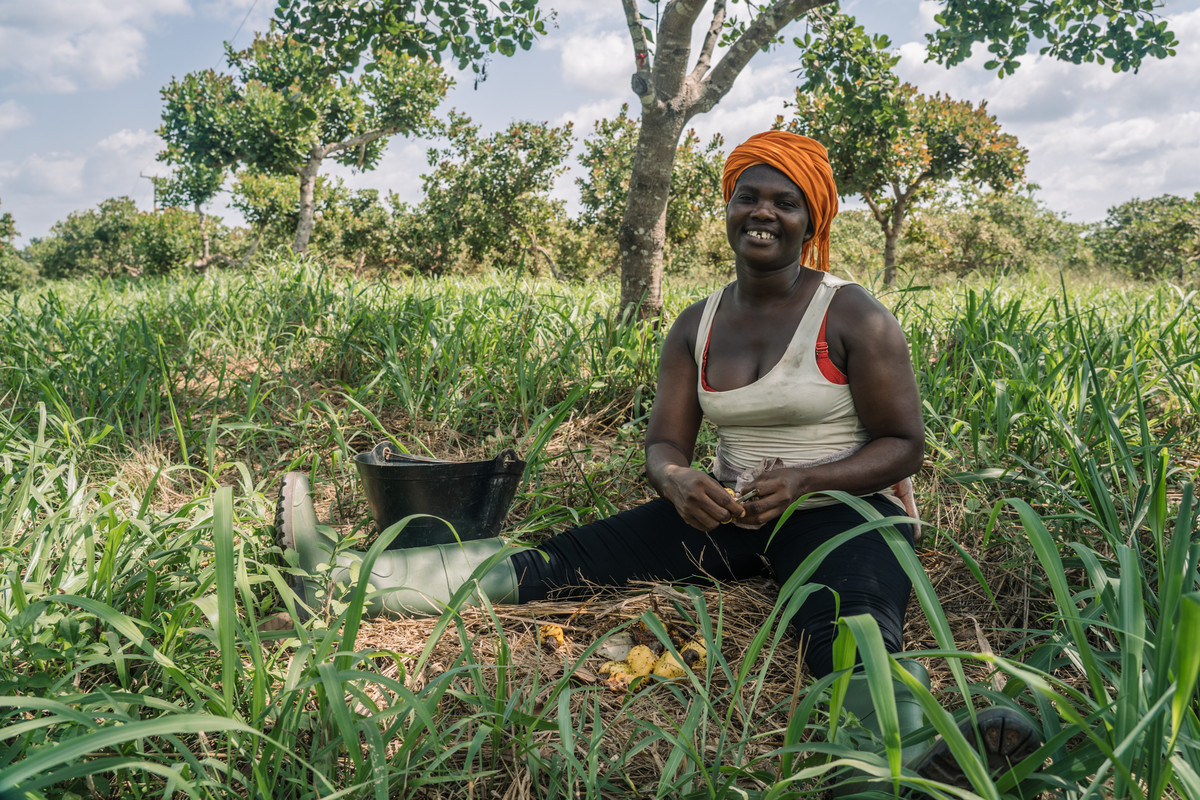 The chance to make a difference
In 2018, Amakyewaa was offered a way to help address these issues in Mim, through a sexual and reproductive health rights (SRHR) project brought to both the cashew factory and the surrounding community, through the Danish Family Planning Association, and Planned Parenthood Association Ghana (PPAG).
Before the project implementation, some staff at the factory were interviewed and surveyed. Findings revealed similar concerns Amakyewaa had, along with the need for comprehensive education, access and information on the right to key SRHR services. The research also found a preference for receiving SRHR information through friends, colleagues or factory health outreach.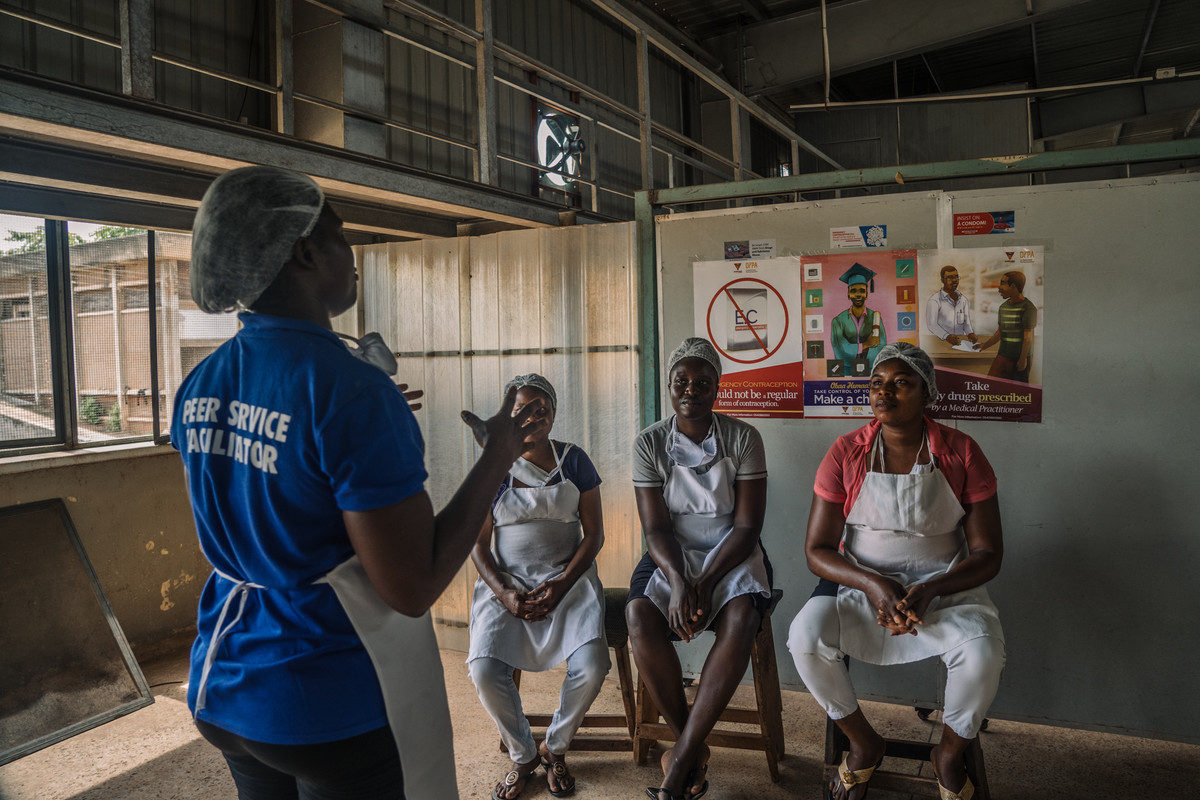 These findings then led to PPAG training people in the factory to become SRHR peer educators, including Amakyewaa. She now passes on what she has learnt in her training to her colleagues in sessions, where they discuss different SRHR topics.
"I guide them to space their births, and I also guide them on the effects of drug abuse."
The project has also increased access to hospitals, she adds. "The people I teach, I have given the numbers of some nurses to them. So that whenever they need the services of the nurses, they call them and meet them straight away."
Access to information
One of the women Amakyewaa meets with to discuss sexual and reproductive health is Monica Asare, a mother of two.
"I have had a lot of benefits from PPAG. They teach us as to how to avoid STDs and how to space our childbirth. I teach my child about what we are learning. I never had access to this information; it would have helped me a lot, probably I would have been in school."
Amakyewaa also says she didn't have access to information and services when she was young. If she had, she says she would not have had a child at 17.
She takes the information she has learnt, to share with her children and other young people in the community.
When she gets home after work, Amakyewaa's peer education does not stop, she continues. She also continues her teachings when she gets home.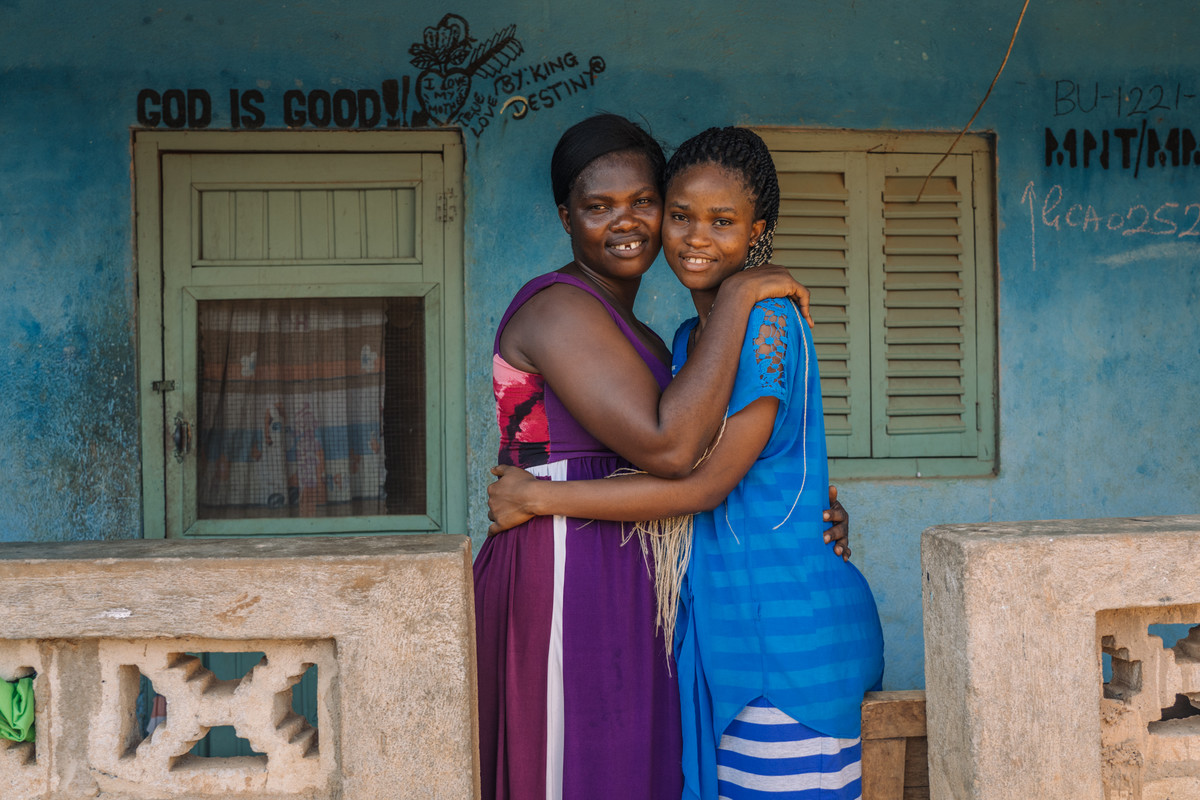 "PPAG's project has been very helpful to me as a mother. When I go home, previously I was not communicating with my children with issues relating to reproduction."
Her 19-year-old daughter, Stella Akrasi, has also benefitted from her mothers training. "I see it to be good. I always share with my friends give them the importance of family planning. If she teaches me something I will have to go and tell them too" she says.
Subject
Contraception, Comprehensive Sex Education
Related Member Association
Planned Parenthood Association of Ghana