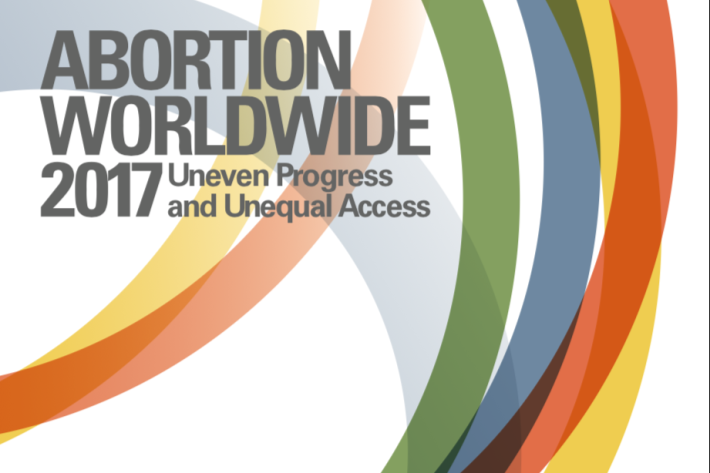 IPPF welcomes the release by the Guttmacher Institute of a new report highlighting ongoing disparities in abortion rates and access to safe abortion care between developing and developed regions. These data provide valuable information for organizations like IPPF working to improve access to sexual and reproductive health and rights.
A key finding from the study is that, although the global annual abortion rate has fallen between 1990-1994 and 2010-2014, a larger decline occurred in developed countries (where abortion is generally legal and available), but rates have not changed significantly in the developing world, where abortion laws are often restrictive. This demonstrates that restricting access to safe legal abortion does not reduce the number of abortions but rather pushes abortions underground, leading to risks to women's health and lives.
Legality alone does not guarantee access. Governments need to ensure policies are implemented and guarantee a favourable environment where all women - regardless of their ability to pay, age or marital status - can access safe abortion care free of stigma and discrimination.
While abortion is a very safe procedure when done in accordance with recommended guidelines, health complications from unsafe abortion - while less serious due to increased access to post-abortion care and increased availability of misoprostol - continue to affect millions of women each year. Developing regions also continue to be disproportionally affected by unsafe abortion, with nearly all deaths due to unsafe abortion occurring in developing countries, the highest number occurring in Africa. As of 2014, at least 22,800 women still die each year worldwide from complications of unsafe abortion; and 6.9 million women in developing regions are treated for complications from unsafe abortions.
Very importantly, the study outlines how high levels of unmet need for contraception contribute to higher rates of unintended pregnancy in developing regions, the main reason that women undergo abortion. This shows the relevance of organizations like IPPF working to prevent unintended pregnancy through modern contraceptive services, promote comprehensive sexuality education and eliminate sexual violence and coercion. At the same time, IPPF recognizes that there will always be a need for safe abortion services and will we continue to increase access to safe abortion care through our service delivery outlets while advocating for the decriminalization and de-stigmatization of abortion.
Manuelle Hurwitz, Director of Institutional Delivery, IPPF