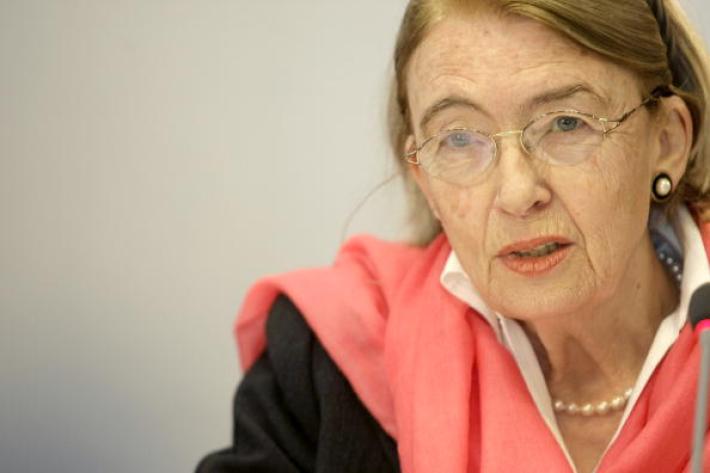 The International Planned Parenthood Federation (IPPF) is deeply saddened by the passing of Ingar Brüggemann, who led IPPF as its Director-General from 1995-2002.
Under her leadership, she accelerated IPPF's transition into a dynamic and progressive organization that full embraced and acted upon the 1994 International Conference of Population and Development Programme of Action in her vision and direction for the Federation. Her leadership ran until 2002 during which time she was the architect of IPPF's landmark Charter on Sexual and Reproductive Rights, and was passionate in her promotion of young people being at the heart of IPPF's policies and programmes. In her staunch defense of sexual and reproductive health and rights (SRHR), Ms Brüggemann was the embodiment of the 'Brave and Angry' movement of women leaders that overhauled the thinking and practice around population policy and sexual and reproductive health and paved the way for the next generation. 
Ingar was a true visionary, leader, and unapologetic disruptor in the SRHR movement, where her legacy will continue to live on through the work of IPPF.
Ingar Brüggemann 3 October 1933 - 7 September 2021