Abla Abassa lives in the village of Ilama, population 2,000, in rural central Togo. After waking up early each morning to prepare for the day ahead, she sits down to map out her route.
Abassa is a community health worker, and spends her days cycling around Ilama's dusty streets to visit households who have signed up to an innovative programme that provides contraception in hard-to-reach places. The village is an hour by bumpy dirt track from the regional capital of Atakpamé, and few residents have the time or money to travel into town on a regular basis to refill prescriptions. For years, that meant the women of the community had just one form of protection against pregnancy: avoiding sex altogether.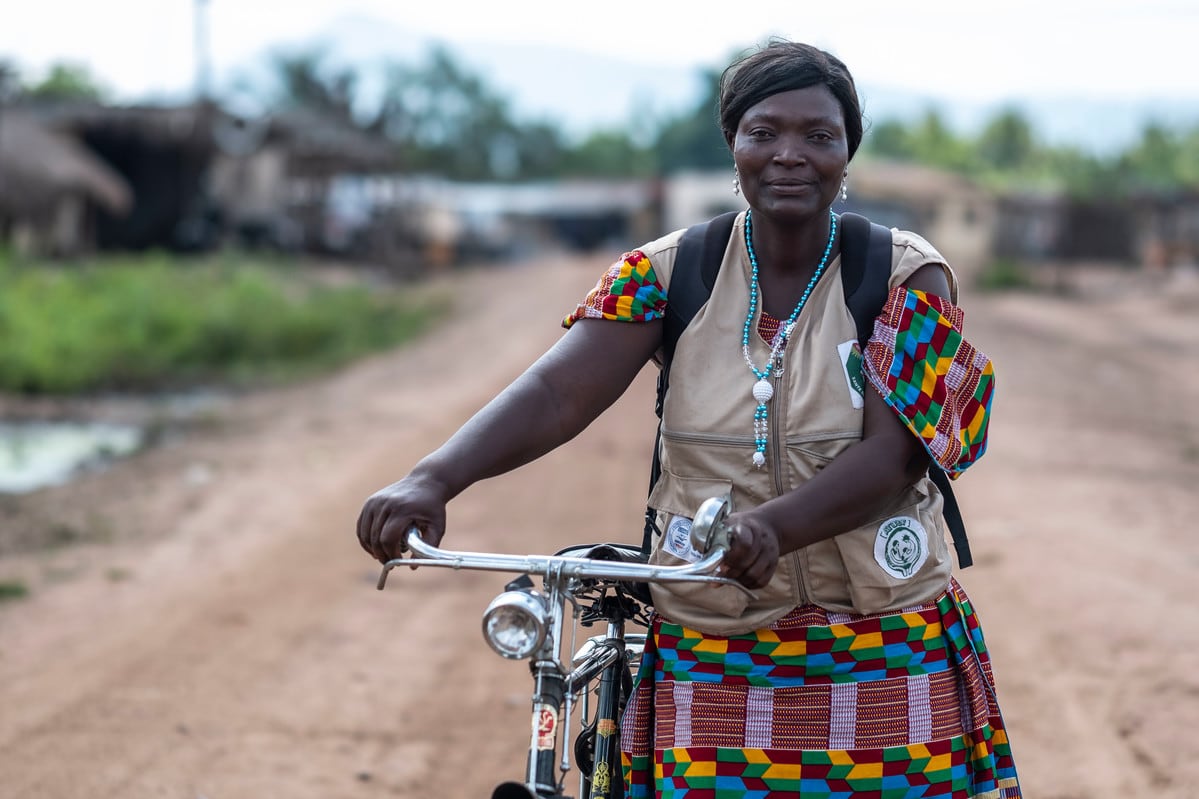 In 2013, Abassa became one of 279 community health workers in the Plateaux region funded by the Association Togolaise pour le Bien-Être Familial (ATBEF), working in two districts where the unmet need for contraception was greatest.
Today, Abassa has three different clients, but can deal with as many as five a day. The health worker meets women on their own or with their husbands, and conversation flows about village life before she administers a contraceptive injection, or leaves behind a small pile of condoms.
Reaching those in need
She begins the day a few doors down at the home of Essivi Koutchona, a mother of six who has used the contraceptive injection for the last two-and-a-half years. "The community health worker passed by our house one day and explained the method and a bit about the possible side effects," Koutchona said. "We agreed as a couple that we wanted me to start using the injection".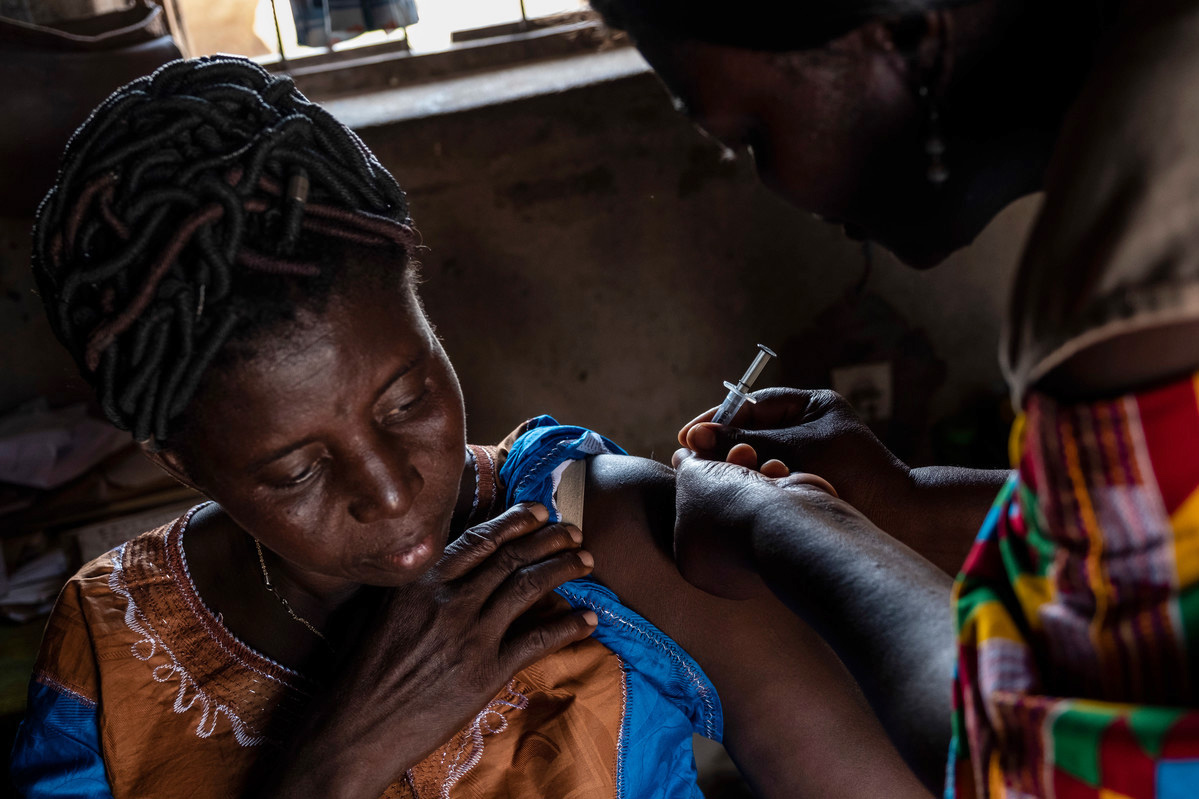 Koutchona's husband, Konou Aboudou, credits Abassa and the ATBEF with improving his marriage, which he said was strained by the rhythm [calendar] method and supporting many young children at once.
"Now we can better understand and support our wives. We avoid adultery and pregnancies are planned," he explained.
"Before, people didn't have a lot of information about contraception. With the project we have undertaken with ATBEF since 2013, the community is now able to space their births," Abassa said, adding the couple had told her they wished the programmed has started years ago. Togo currently has a fertility rate of 4.7 children per woman, according to the United Nations Statistics Division, but is trying to bring that number down.
Battling misinformation
The government faces entrenched attitudes about the value of a large family, and misinformation spread about contraception. A community health worker has two roles: safely providing contraception, but also reassuring women that many of the rumours they have heard that the injection or pill will make them sick are false.
"I tell them that side effects come from the product, so if they have an irregular period it's not because they are ill," Abassa said, adding it had taken much persuasion over the last five years to reach the point where she was now trusted.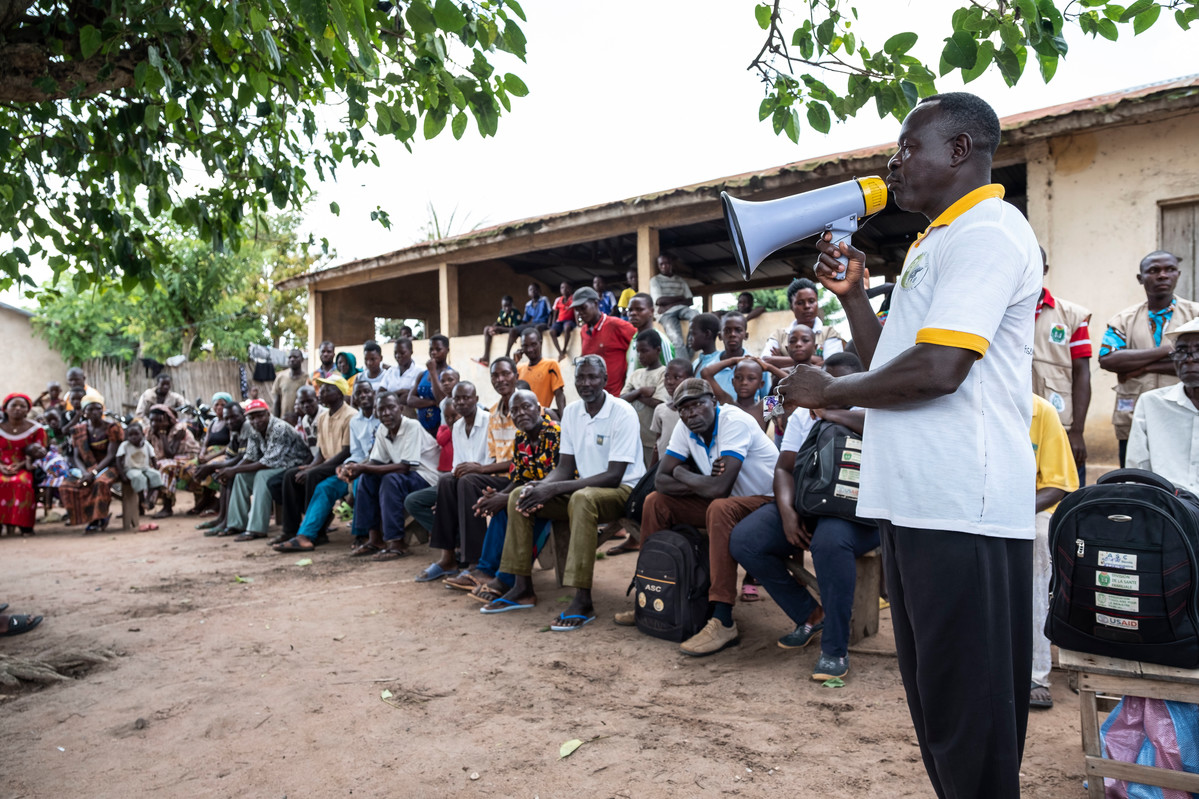 Abassa's next client preferred to meet at the health worker's home for some privacy. At 45, Adjo Amagna is still having periods and wants to avoid any chance of another pregnancy.
"I think I want to go for the injection. I have never used contraception before so I think I will do it for three months to see how it goes," she said. After the death of her fifth child, the only baby she had with her second husband, Amagna wants to focus on caring of the four children she has left.
She sat down with the health worker and was passed condoms, femidoms and the pill, while Abassa explained how the injection works. After a half hour chat, Amagna agreed to begin the injection on her next visit.
Changes within the community
On the way to see Mawoula Dahide, a 20-year-old with one child, her last client of the day, Abassa reflected on the changes she has seen in the community since her job began. "I have seen the number of children per family going down," she said. "That's contraception but also the increasing cost of living, and the fact that these days everyone wants to send their children to school."
The prevalence of contraceptive use was at 17% before the programme began, but with the focus on rural communities this has risen to 23% nationwide, even though not all areas of Togo are covered by dedicated health workers yet.
We met Dahide in a quiet corner as she took a short break from an apprenticeship in tailoring. "It's pretty tough balancing my son and my apprenticeship. If I had waited to have a kid before starting it would have been a lot easier," she admitted. "My husband is studying at the university in Lomé so I only see him during the holidays and maybe a few weekends during term time."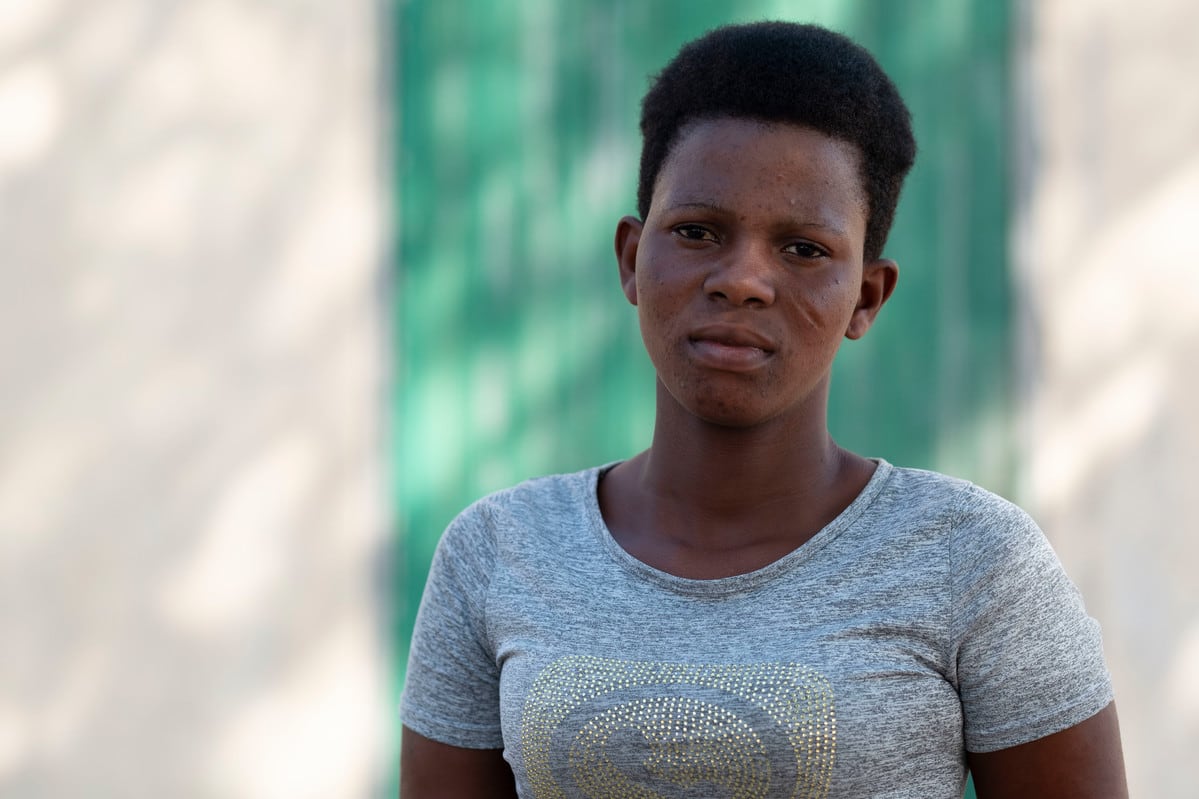 Younger women like Dahide are sometimes harder to reach, said Abassa, and have a greater unmet need for contraception in a community where many have their first child around the age of 16.
"Some of the young women can't educate their own children because they had to drop out of school themselves," the health worker explained, adding her focus was always on recruiting more teenagers to her cause.
As she heads home for the day, Abassa waved to clients and neighbours, while wondering who might be on her doorstep looking for advice when she gets there.
Photography by Xaume Olleros for IPPF
Subject
Contraception, Comprehensive Sex Education