"I am a living example of having a good life..."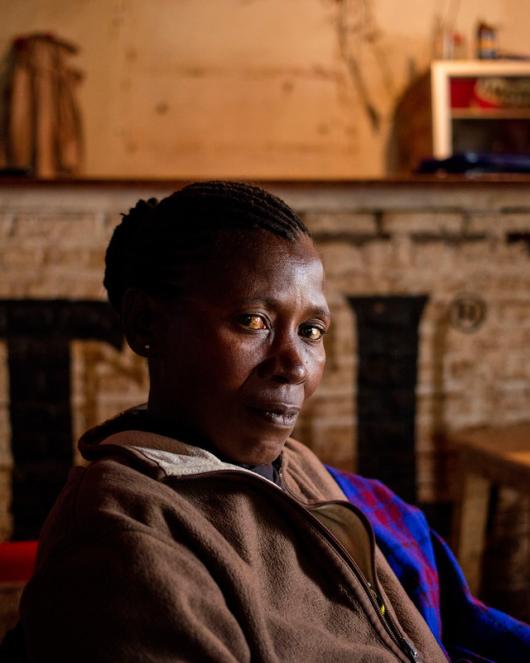 At a local bar, we meet nine women from Kirundo. They're all sex workers who became friends through Association Burundaise pour le Bien-Etre Familial's (ABUBEF) peer educator project.
Yvonne is 40 and has known that she's HIV-positive for 22 years. After her diagnosis she was isolated from her friends and stigmatized both in public and at home, where she was even given separate plates to eat from.
"I started to get drunk every day," she says. "I hoped death would take me in my sleep. I didn't believe in tomorrow. I was lost and lonely. Until I got to the ABUBEF clinic." ABUBEF has supported her treatment for the past six years.
"I take my pill every day and I am living example of having a good life even with a previous death sentence," Yvonne explains. "But I see that the awareness of HIV, protection and testing provided by ABUBEF is still very small."
Yvonne became a peer educator, speaking in public about HIV awareness, wearing an ABUBEF T-shirt.  The project spread to the wider region, and volunteers were given travel expenses, materials and training, along with condoms for distribution.
But funding cuts mean those expenses are no longer available. Yvonne says she'll carry on in Kirundo even if she can't travel more widely like she used to.
Her friend, 29-year-old Perusi, shares her experience of ABUBEF as a safe space where her privacy will be respected. It often happens, she says, that her clients rape her, and run away, failing to pay. Since sex work is illegal, she says, and there's no protection from the authorities, and sex workers like her often feel rejected by society.  But at ABUBEF's clinics, they are welcomed.